The Cal State LA GETmobile app lets you view campus events, sign up for orientation, view class information, grades, fee information, and much more!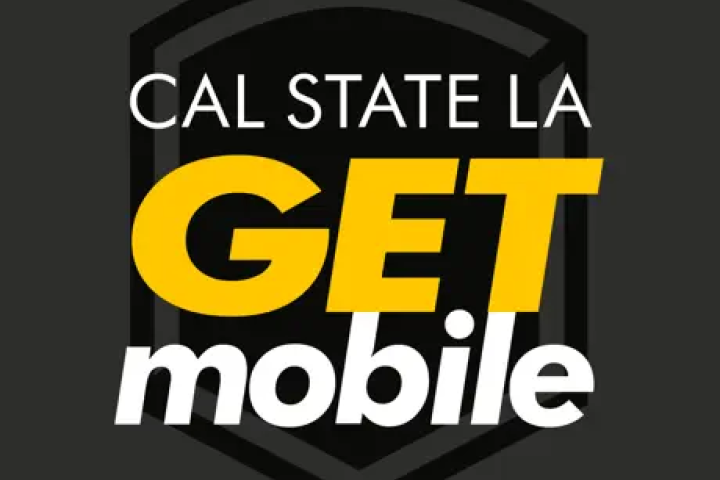 Students must use their MyCalStateLA account for authentication to access GETmobile functions.

Download the GETmobile app from the App Store (Apple iOS devices) or Google Play (Android devices).