Cal State LA is committed to promoting diversity, equity, inclusion, and belonging in our University community. This website is a gateway to resources, information, events, and programs related to DEIB on campus.
Celebrating Our Diversity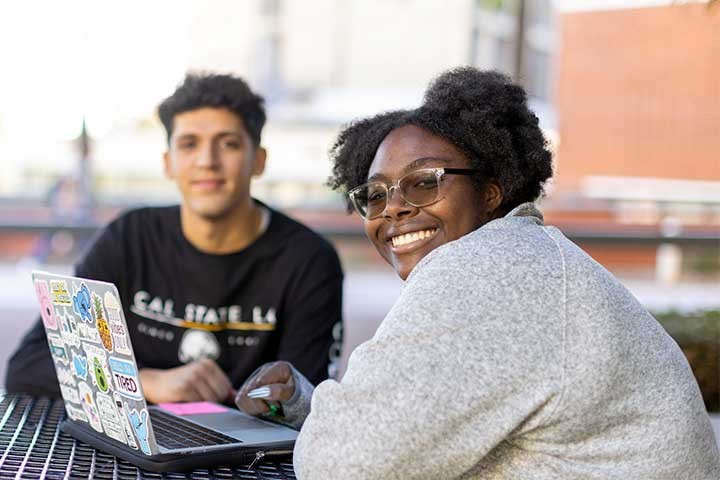 Our Values
Our goal is to nurture a welcoming and inclusive campus where students, faculty, and staff thrive, and community is honored and cultivated. Cal State LA is a Hispanic-Serving Institution, Minority-Serving Institution, and Asian American and Native American Pacific Islander-Serving Institution. We celebrate having one of the most diverse student populations in the nation.
Hispanic-Serving Institution
We are deeply proud to be a Hispanic-Serving Institution, as defined by the U.S. Department of Education. Cal State LA has been an HSI for over three decades. 
At A Glance
#1 IN UPWARD MOBILITY
#4
Most Diverse Faculty in Nation
70%
First-Generation Students
4
Identity-Based Student Centers
DEIB in the Colleges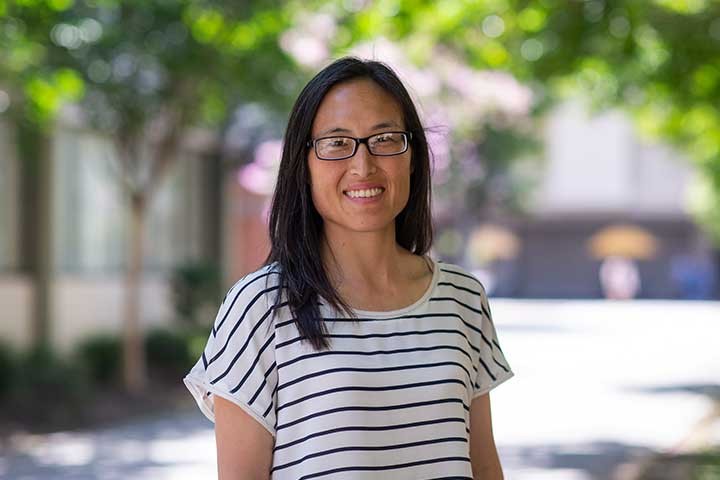 Equity Coordinators
Equity coordinators are dedicated to advancing diversity, equity, inclusion, and belonging in their fields and at the University. They serve as advocates and collaborators within their colleges to promote DEIB practices, including in faculty recruitment, hiring, and retention, to lead conversations, and to develop college DEIB councils.
Guiding Principles
Cal State LA's guiding principles help lead the University's commitment to equity, diversity, inclusion, and belonging.Explore the Guiding Principles
Staff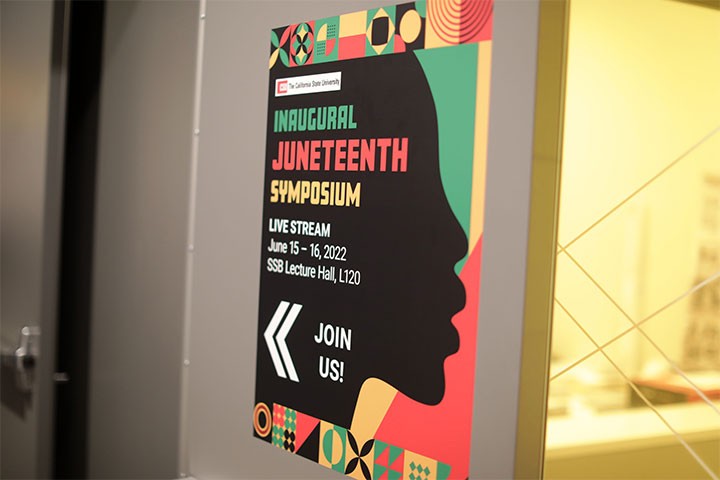 Staff Working Group for Belonging, Community, and Diversity
The Staff Working Group for Belonging, Community, and Diversity develops and facilitates programming, events, and resources to foster a collaborative and inclusive working environment for staff and administration at Cal State LA. 
Staff Dialogues
Events throughout the year provide opportunities for staff to engage in authentic dialogue about our campus, with a focus on equity, inclusion, and belonging. 
Staff Resources
Find details about staff resources, services, and information on equity, inclusion, and belonging.
Students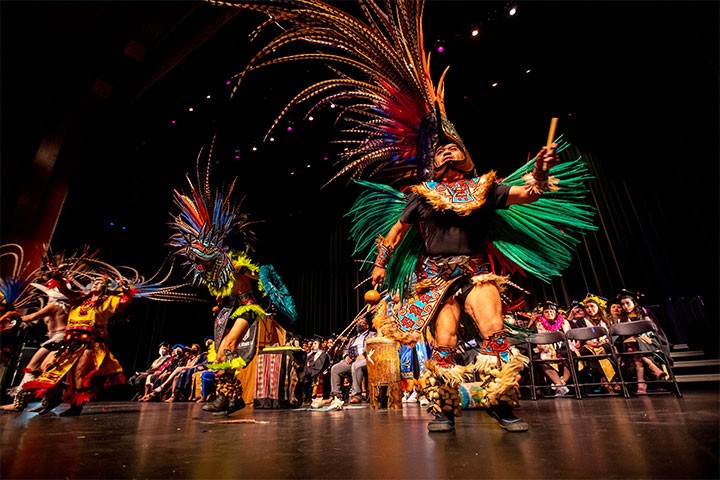 Cross Cultural Centers
The Cross Cultural Centers at Cal State LA encourage student learning and foster an inclusive campus environment that challenges racism, sexism, heterosexism, and other forms of oppression. The CCC offers a wide variety of programs and services that explore the shared and unique experiences, histories, and heritages of our diverse community. The CCC includes four identity-based student centers: 
Asian Pacific Islander Student Resource Center
Chicanx Latinx Student Resource Center
Pan African Student Resource Center
Gender & Sexuality Resource Center 
RISE Peer Mentoring
The RISE Peer Mentoring Program (Retention through Interpersonal Student Engagement) aims to positively impact the experience of Black students and their allies who are either first-time freshmen or transfer students during their first year by pairing continuing students with new students to help them successfully settle into university life. 
The Network: Men's Success Initiative
The Network supports the development of undergraduate students of color who self-identify as men and their allies by offering culturally relevant and engaging campus services, academic resources, and a supportive community that reflects them. 
News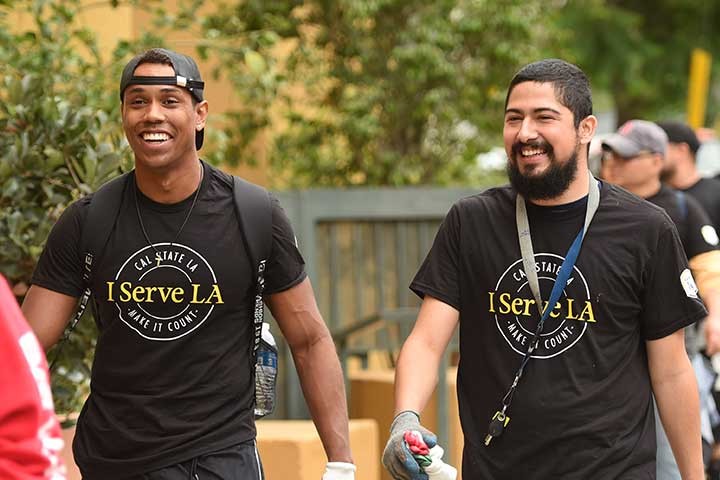 Cal State LA receives 2022 Higher Education Excellence in Diversity Award
INSIGHT Into Diversity magazine selected Cal State LA for demonstrating an outstanding commitment to diversity and inclusion.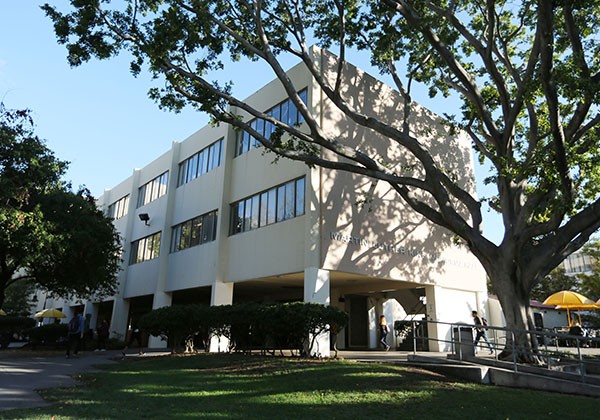 Department of History receives 2022 Institutional Equity Award
The American Historical Association gives the Institutional Equity Award to institutions that have achieved excellence in recruiting and retaining underrepresented racial and ethnic groups into the historical discipline.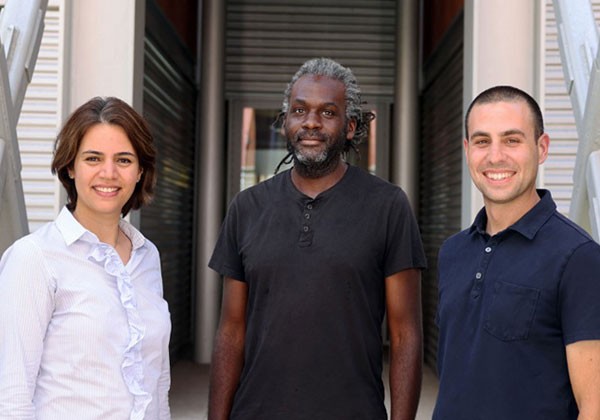 Cal State LA receives National Science Foundation grant to create a pathway to diversity program
Cal State LA has been awarded an $880,000 grant by the National Science Foundation to increase diversity in STEM fields through recruiting and training the next generation of molecular simulation scientists.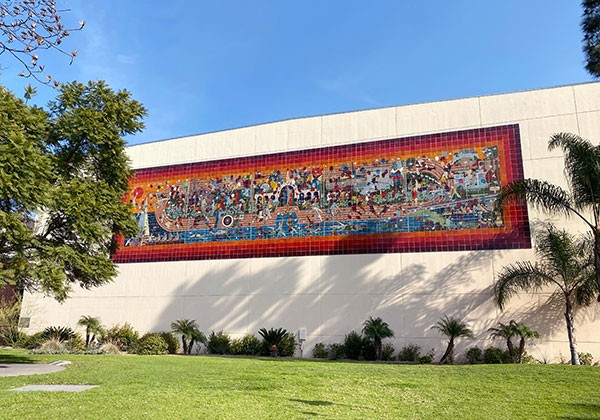 Cal State LA establishes first College of Ethnic Studies in U.S. in 50 years
The College of Ethnic Studies houses the departments of Pan-African Studies, Chicana/o and Latina/o Studies, and Asian and Asian American Studies. It is the first College of Ethnic Studies established in the United States in five decades. 
Celebrations and Events
Throughout the year, areas across the University host activities and programs to spotlight and celebrate the histories and contributions of different communities through cultural, heritage, and awareness activities, as well as events that spark important discussions.
Land Acknowledgement
With great respect, Cal State LA acknowledges the Tongva people as the traditional caretakers of Tovaangar - The Tongva World - including the Los Angeles Basin, South Channel Islands, San Gabriel and Pomona Valleys, and portions of Orange, San Bernardino, and Riverside Counties. Cal State LA is located within these lands, as an institution located on unceded Tongva land, we pay our respects to the ancestors, elders, and our relatives/relations, past, present, and emerging. Consistent with our values of community and diversity, we have a responsibility to acknowledge and make visible the University's relationship to native peoples. By offering this land acknowledgement, we affirm indigenous sovereignty and will work to hold Cal State LA more accountable to the needs of American Indian peoples.
Connect with us
If you have a question, want to get involved, or know of a valuable resource or event that should be included on this website, please get in touch.