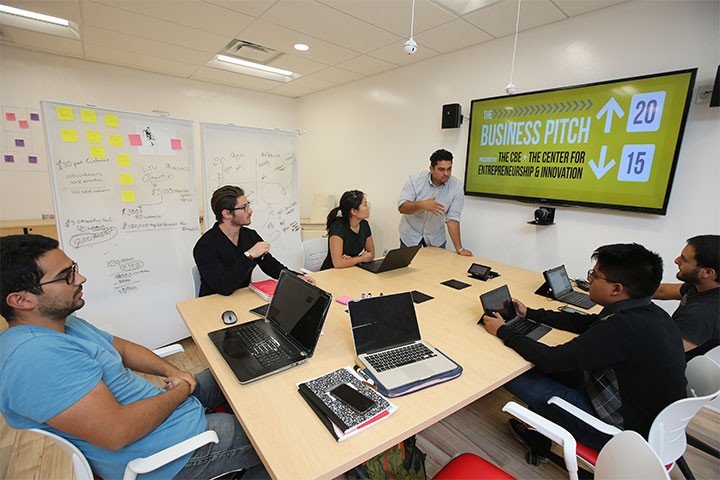 Make A Difference
Your support is essential in continuing Cal State LA's legacy of academic distinction. When you give to Cal State LA, you contribute to an educational experience that prepares our students to be successful global citizens. Whether you feel inspired to give back, or you care deeply about a particular area of the university, your gift enables us to continue pushing boundaries.
Cal State LA + You
To make an immediate gift, simply complete our secure online giving form.  It's easy, safe and convenient.
To make a gift over the phone using your credit card, you can contact the Office of Annual Giving at (323) 343-4866.
If mailing a gift, please make your check payable to the Cal State LA Foundation and send it to:

Cal State LA Foundation
5151 State University Drive, SS 8381
Los Angeles, CA 90032
Your employer may multiply the effects of your generosity by matching your gift to Cal State LA. To find out if your company has a matching gift program, please inquire with your human resources department.
A gift of stock or securities can enable you to make a gift to Cal State LA without drawing from your cash reserves. For more information about gifts of stock and securities, please contact University Advancement at (323) 343-3060.
With a planned gift such as bequest intentions in a will or trust, charitable gift annuities or beneficiary designations in life insurance policies, you can build a legacy for the University while enjoying a variety of tax benefits.
Questions? Please contact Danese Bardot, Senior Director for Planned Giving, at (323) 343-3045. 
For more information, you can also visit:
Foundation and corporate gifts are instrumental in sustaining quality programs and services as well as student scholarships and internship opportunities at Cal State LA.
For more information about foundation and corporate gifts, please contact Stephanie Pell, Senior Director of Foundation and Corporate Relations, at (323) 343-3074.
In-kind gifts are donations of personal property, such as equipment, artwork, materials or company products. With an in-kind gift, you can enhance Cal State LA's facilities and environment and help strengthen University programs.
For more information about in-kind gifts, please contact University Advancement at (323) 343-3060.
As Cal State LA employees, you dedicate your knowledge, talents and passion to making Cal State LA a world-class University. Your efforts are crucial in providing the educational foundation to help students achieve their goals. 
Show your pride in and commitment to Cal State LA by making a gift to the Cal State LA Fund or to the college, scholarship or program of your choice. Your participation helps build a culture of philanthropy on our campus, and inspires others to invest in our great University.