FIRST-YEAR EXPERIENCE PROGRAM: FYrE@ECST
FYrE@ECST is a first-year cohort program that provides students with skills and support for their ongoing success at ECST. Launched in 2015, FYrE@ECST supports student retention and success through hands-on engineering, physics, and computing courses, opportunities for students to develop lasting relationships through block scheduling with a cohort group, and dedicated staff advisors and peer mentors to ensure excellence in core courses.
"Do what is difficult, and life will be easy." ~ Les Brown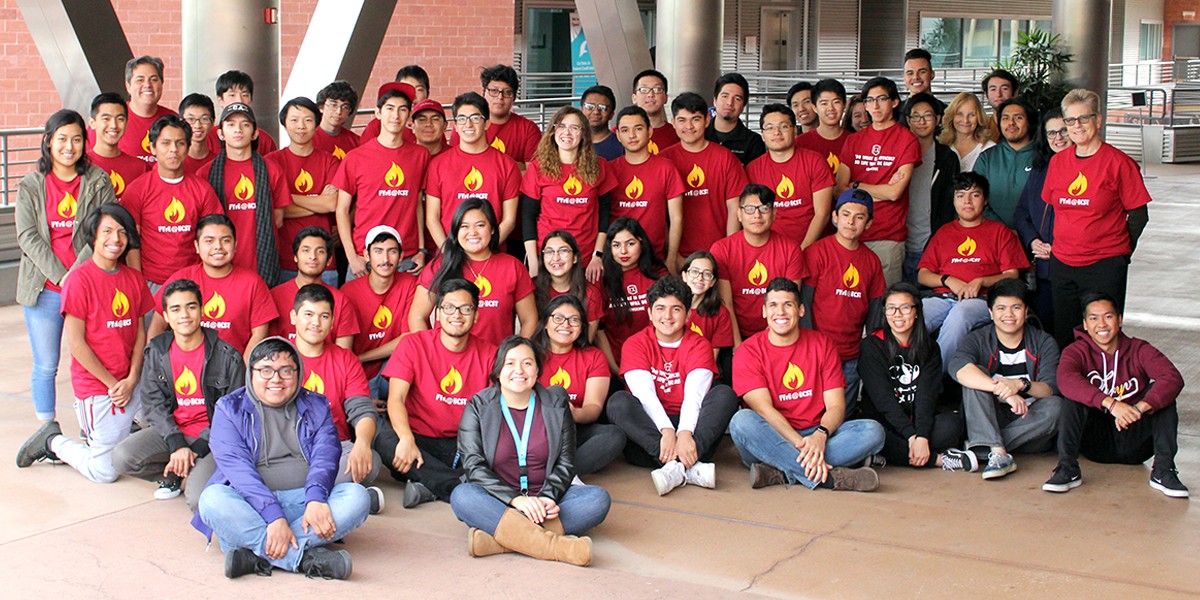 Plan For Success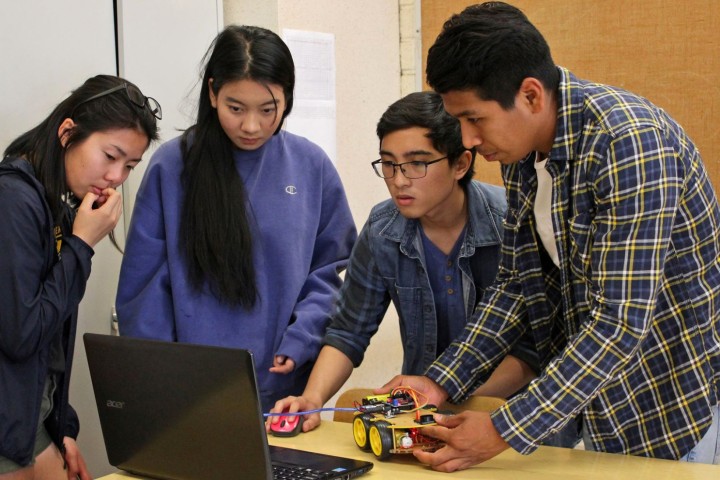 Participate in a discovery-based workshop designed to improve critical thinking skills through experimentation.
Attend peer-facilitated supplemental instruction workshops.
Enroll in hands-on first-year courses to learn by doing.
Create community and develop lasting relationships with Cal State LA classmates, faculty, and advisors.
Approximately 90% of students who participated in FYrE@ECST successfully continued with ECST majors after year one.
Student Experience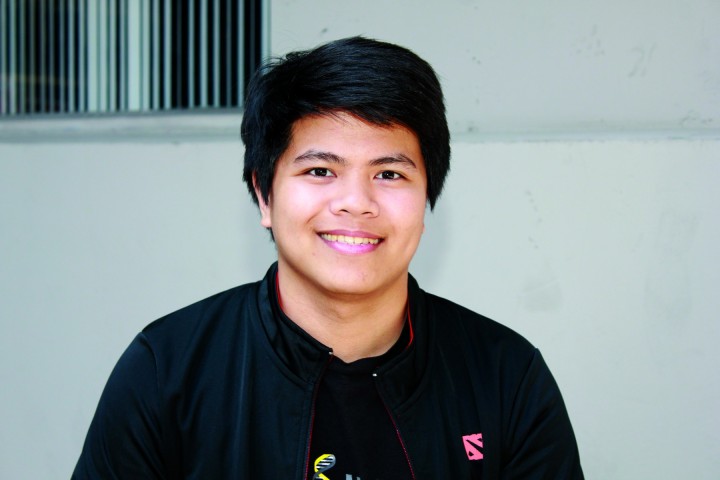 Meet TERRANCE
"I would tell any student to participate in FYrE. It helps you connect with other students and makes it easier to create a network to rely on. You get to really know people because you're in all your classes together, and it makes it easier to adjust to college life. I designed and built a remotely operated submarine my very first year at Cal State LA! You build relationships with the faculty you will work with your entire college career. FYrE gives you a special chance to kick start your college experience on the right path and gives you a glimpse of what you can expect in the future and how to get there."
Terrance Sarmiento, Electrical Engineering
How Does FYrE@ECST Work?
FYrE@ECST is a first-year experience program for incoming freshmen in the College of Engineering, Computer Science, and Technology.  FYrE@ECST engages first-time freshmen in the ECST community through the following methods.
Summer Transition to ECST Program (STEP) is a pre-freshman summer bridge program preparing students to start the Calculus sequence in their first year, a critical factor for on-time graduation from engineering and computer science programs.
Introduction to Engineering and Technology, a 3-unit first-year engineering and technology course, offers students hands-on design projects.
Discovery-based learning workshops are designed to improve critical thinking skills by conducting experiments that help students relate theoretical math and physics concepts to physical reality.
Supplemental Instruction workshops are peer-facilitated and enhance our students' critical thinking in math and physics. 
Students work with a dedicated FYrE@ECST advisor to developed an integrated advising plan. The advising plan will tie together targeted milestones of the students' academics, career development, and community engagement into one integrated first-year experience to help our students better navigate their college education and develop their identity as engineers and computer scientists.
During your time in the FYrE program, you will be matched with a FYrE Peer mentor who will be there to support you during your first year as you learn to navigate Cal State LA and the College of Engineering, Computer Science, and Technology. We hope you, the students, will enjoy this exciting journey and find yourselves living out the motto of FYrE@ECST and the College to "Commit to Excellence. Engage in Community."
Signing up for FYrE@ECST is Simple!
Students will be randomly selected to participate in the program.