The Cal State LA College of ECST Capstone Senior Design Program's corporate and university partnerships provide highly engaging and relevant professional practice experiences for our engineering, technology, and computer science students. The year-long multidisciplinary projects create a diverse and collaborative opportunity to expand the expertise needed for meaningful outcomes. The ECST Capstone program simulates an actual work environment to develop students' necessary skills and tools to succeed as they transition into professionals. We invite you to explore the program, browse the projects, and get involved with the Cal State LA, ECST Capstone Program.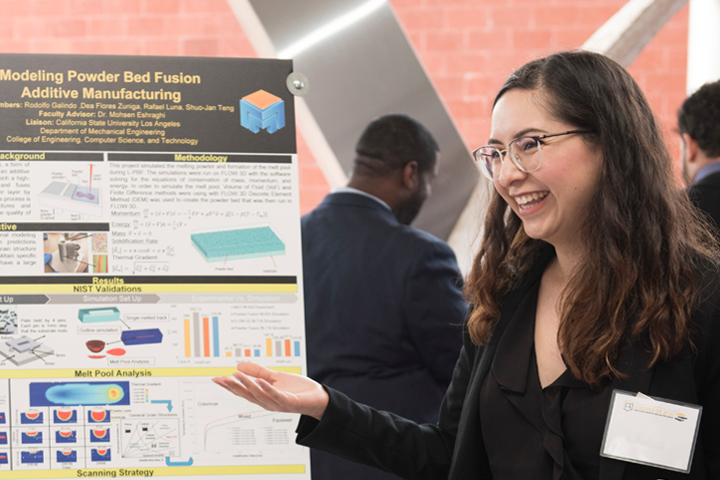 Capstone Experience
ECST Capstone Senior Design projects provide students with the experience to apply their theoretical knowledge to practical applications. Students work in teams to develop real solutions to real-world problems defined by our industry partners during an academic year.
Capstone to Workplace
What makes ECST Capstone projects like an actual work experience?
Students are handed an open-ended, real-world problem to solve. Teams are self-managed by the students with a recognized student team leader. Each student has a leadership role and the responsibility to make sure the team functions well. They settle on a team management style, work out meeting times and schedules, and develop a budget. Teams have weekly meetings with the customer as they plan the project to meet goals set by the sponsor. They present project plans and results with the industry liaison in the weekly meetings. They negotiate solutions, timing, and features. They deal with conflicting design ideas, pressure from deadlines, and fabrication issues. As the year progresses, they react to changing information and stay open and flexible with their ideas for optimal client solutions.
Skills and experiences gained from this industry-orientated capstone program
transfer to valuable strategies to succeed in the workplace as students transition to professionals.
Project sponsors provide a meaningful and challenging project for students to solve a specific real-world need or technical problem. A small team of students dedicates 1200 hours over the academic year to meet the project deliverables. Faculty advisors provide internal coaching and direction, while the sponsor appoints a technical liaison to provide external guidance and technical knowledge. The ECST capstone program director provides consistency, quality control, structure, and support.
Program Timeline
JUNE & JULY
Cal State LA partners submit projects.
AUGUST/SEPTEMBER
Capstone kicks off.
Students work together with technical liaisons and advisors on a weekly basis.
They present project plans and results as well as react to changing information as the year progresses.
DECEMBER
Design Review.
Students continue to work together with technical liaisons and advisors,
focusing on completing the project and reporting results. The project is thoroughly documented.
MAY
Capstone Senior Design Expo
Benefits of Partnership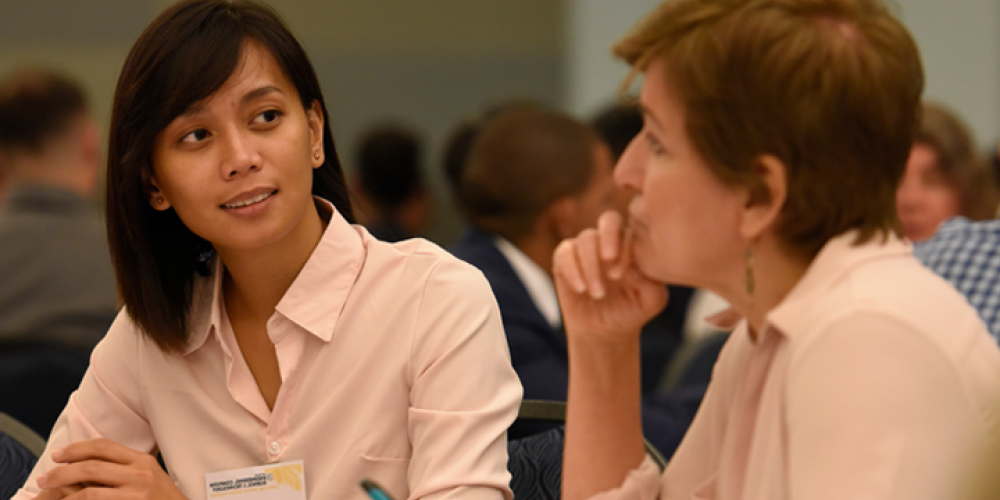 Work with a diverse group of talented students motivated to tackle challenging projects.
Gain a fresh perspective and creative thinking to solve real problems.
Build a pipeline of future engineering and computer science professionals.
In ECST, the majority of our students will be the first person in their families to earn a college degree. Our College is committed to providing opportunities for our students to interact with employers throughout their time on campus; we are also committed to providing excellent and well-prepared graduates. Our Capstone partners have the opportunity to establish relationships with a very talented, bright, and motivated cohort of students and to partner with Cal State LA to build the next-generation technical workforce for California.
Our program is made possible by the generous donations and support of our corporate and government sponsors and our project partners. Through the help of these institutions and individuals, Cal State LA ECST offers our students a valuable capstone senior design experience as they graduate and embark on professional careers or graduate studies.
Contact Us for More Information
Michael Thorburn at [email protected]
Director, ECST Capstone Design Program