Cal State LA Department of Music
The Department of Music offers both liberal arts and professional degree programs leading to the Bachelor of Music, Bachelor of Arts degree in Music, Master of Music, and the Master of Arts degree in Music. Undergraduate students pursuing degrees in other fields may also declare music as a minor. Students may choose from an array of music courses to enrich their general education and cultural life experiences.
Auditions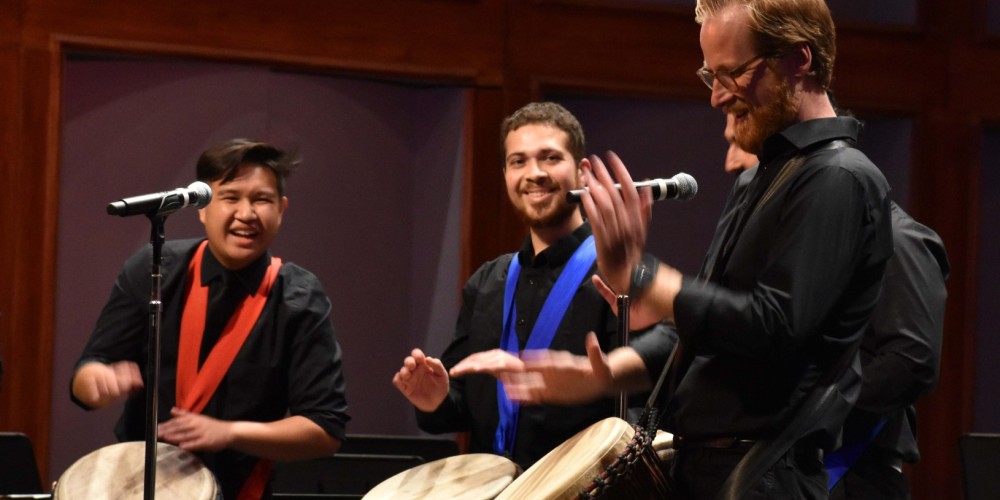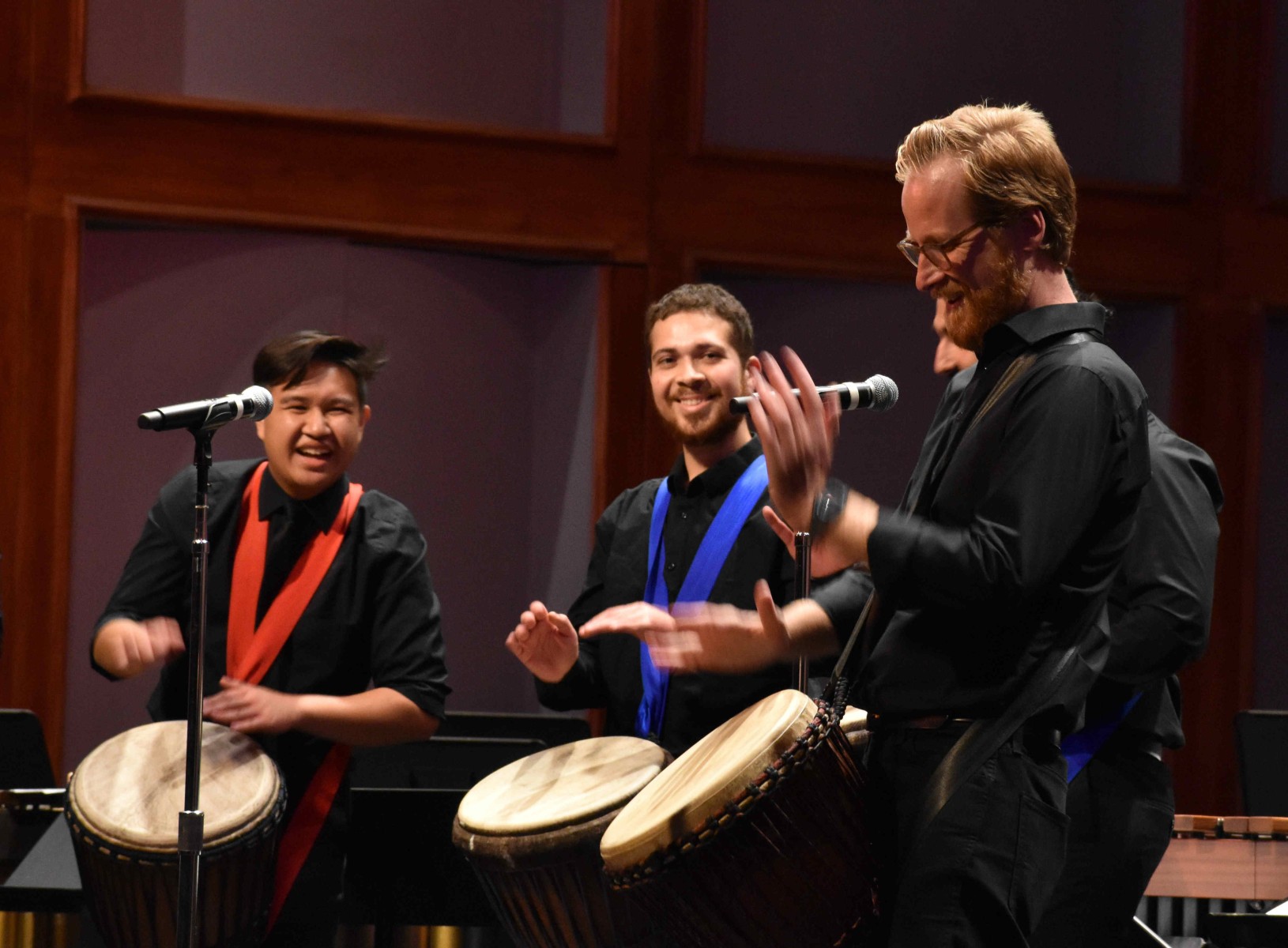 View our music audition requirements to help you prepare for your time to shine. Need and merit-based scholarships are available.
Upcoming Concerts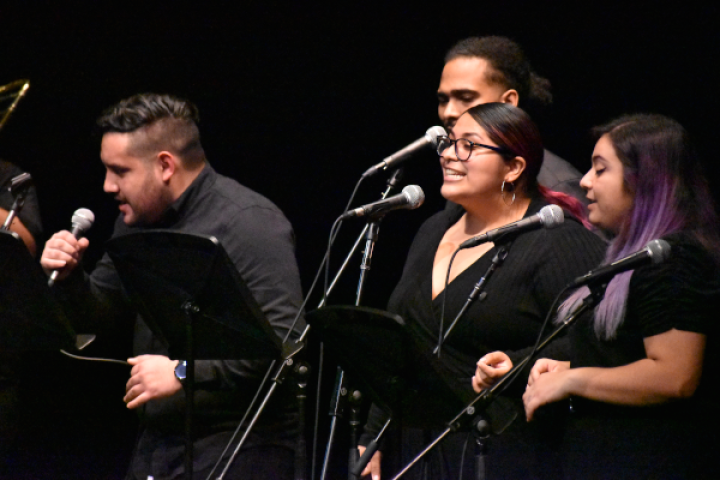 Join us as we celebrate the hard work of our students and faculty at Cal State LA in our ensemble concerts. Performances are free and open to the public, and are also livestreamed on YouTube.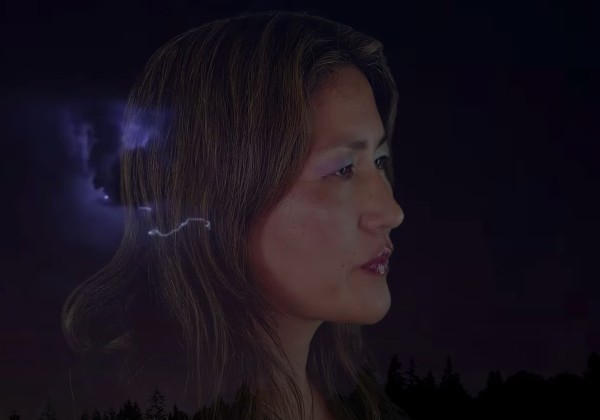 New YouTube video by Cal State LA French Horn faculty, Jenny Kim
Cal State LA faculty Jenny Kim, who teaches French Horn, released a helpful video masterclass with some of her friends and musician colleagues about performance anxiety. View it by clicking here!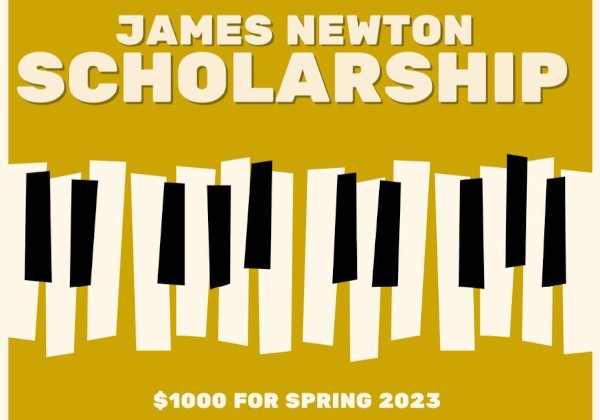 James Newton Scholarship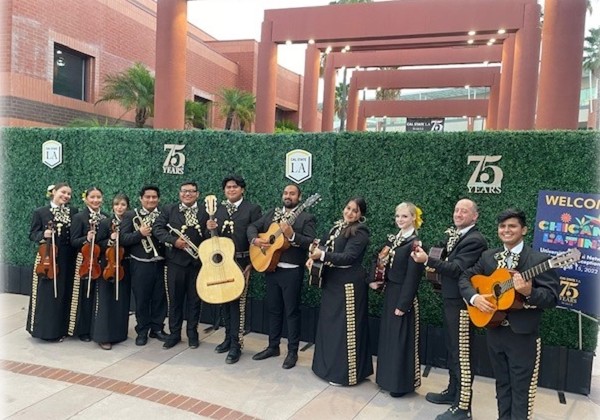 Mariachi Águila de Oro in the Chicanx-Latinx Alumni Association Concert
Mission and Values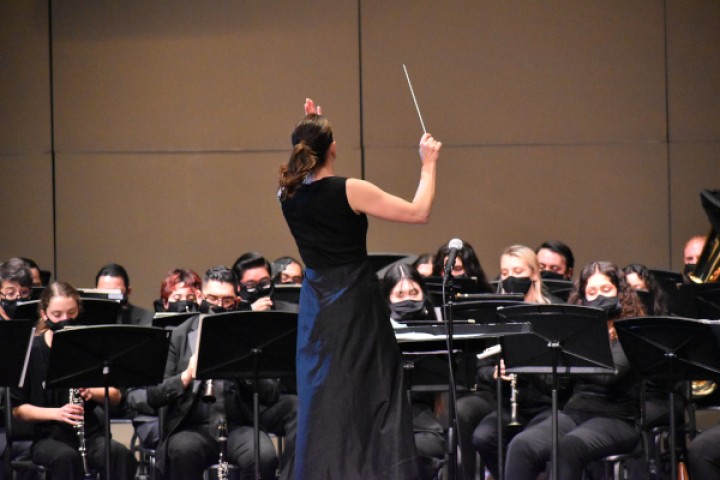 Musical Excellence
Emphasizing the development of excellent musicianship through a diverse approach to the study of harmony, musicianship, and musicology.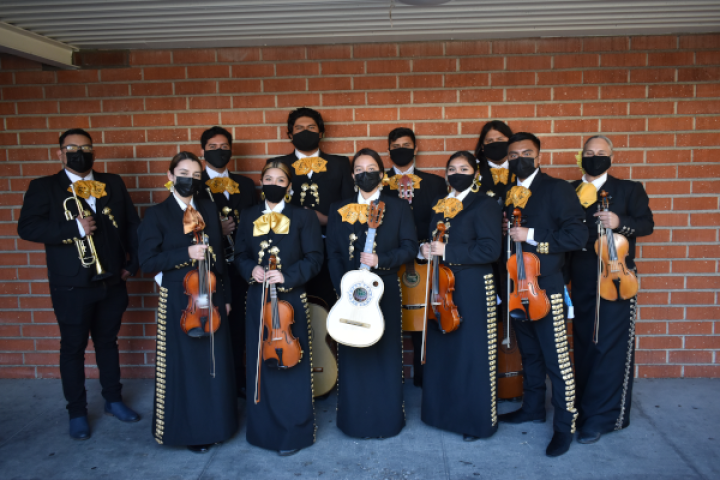 Community
Building a community of music within the Department, across the University, and in the greater Los Angeles area.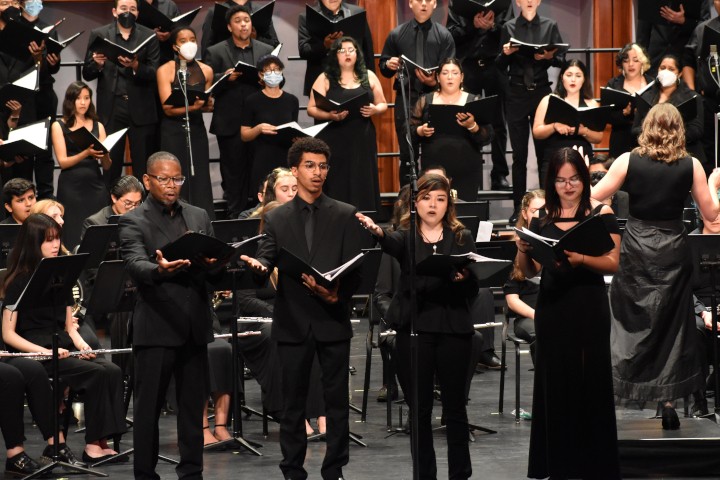 Diversity
Celebrating artistic and cultural diversity, including backgrounds, experiences, and perspectives.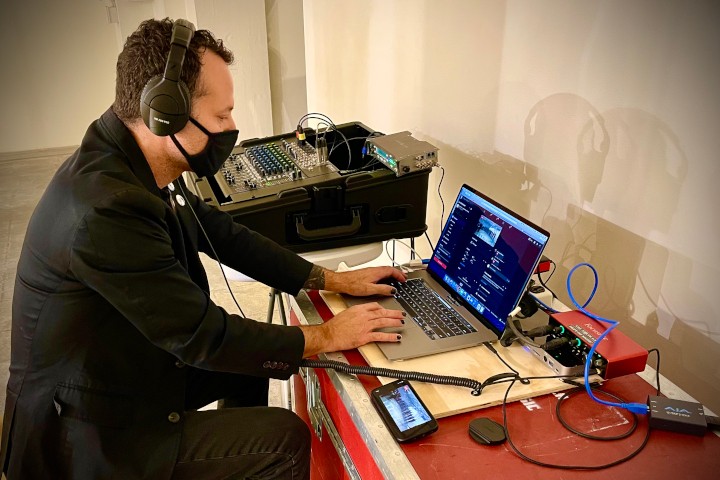 Technology
Emphasizing technology as a crucial component in the evolving musical landscape.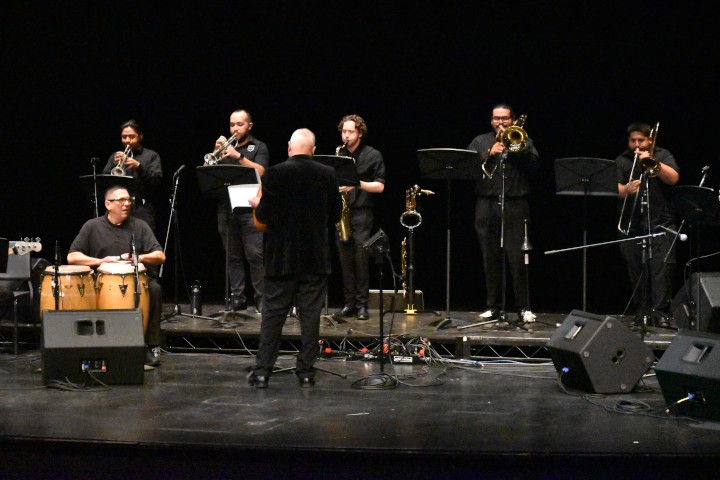 Public Engagement
Bringing music into the public sphere, especially by engaging with and building our musical communities.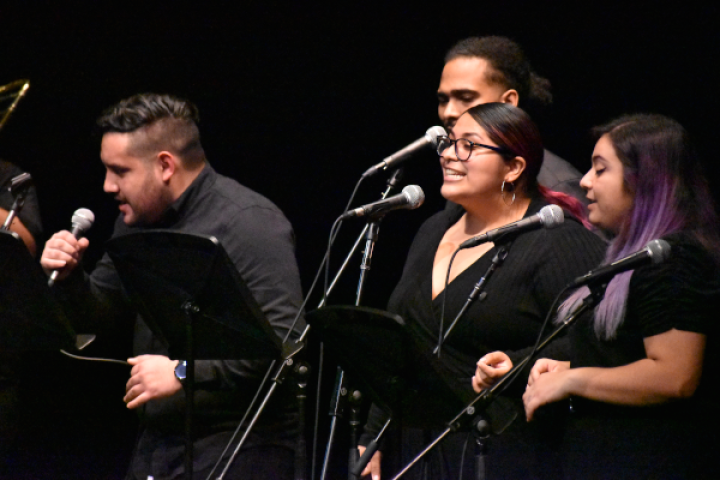 Social Justice
Giving students opportunities to enact social change through music in order to become engaged members of the global community.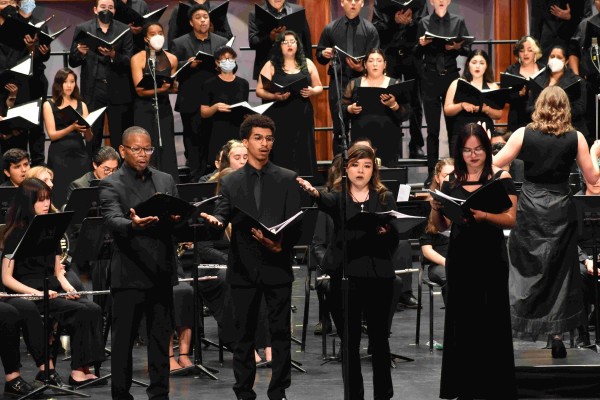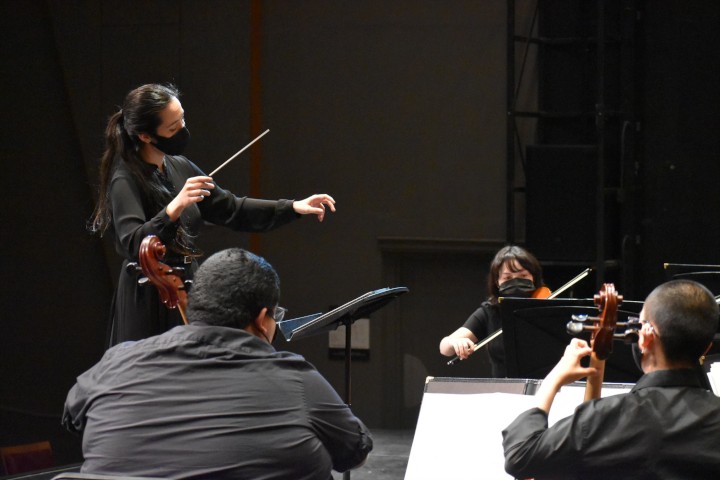 Perform with Us!
The Department of Music has multiple music performance opportunities for Cal State LA students from all majors who have a passion for making music. We invite you to join us by finding the perfect ensemble or band for you.