Electrical and Computer Engineering (ECE) students may request a lab locker to keep their belongings. The lockers are not to be used to stockpile equipment. Please select the Student Guide and follow the steps to request a lab locker. Contact your instructor with any questions or visit the Department of ECE with general questions.
ECE instructors, please select the Instructor Guide and follow the steps to assign student lockers and access the end-of-lab procedures.
Follow the steps below to obtain a student locker at the first meeting of your lab.
Navigate to the /ecst/ece/labs website.
Click on the EE-XX link under the "Locker Request Forms" column on the website to access the form.
Students should work in groups of two or more.
Both students shall type all required information on the EE-XX pdf form.
If a single student needs a locker, enter any character for each field of the 2nd student.
The error message "This Form is Incomplete" will disappear when all information is entered.
Print the completed form.
Bring a school ID and the completed form to your instructor.
Provided below are the steps to assign student lockers and the end-of-lab procedure steps.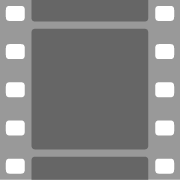 Instructor Locker Checkout Guide
Collect the Locker Request Form & assign student lockers.
Obtain a Locker Content forms from the instructor's locker. The combination was emailed to you.
Collect the Locker Request form and Student ID from the requesting student.
Compare the Student ID to the information on the Locker Request form to validate the student's identity.
Return the Student Id to the requesting student.
Enter the assigned locker number into the "Staff, Enter locker number here field on the Locker Request form.
The assigned locker number can be found on the Locker Content form.
Give the student the Locker Content form for their assigned locker.
Keep the Locker Request Form, collected from the student, in the Instructor Locker.
Return any unassigned Locker Content forms to the instructor locker and lock them.
At the end of each lab, instructors need to do the following.
Lock the instructor's locker.
Have the students turn off all equipment, including the computer and monitor.
Department of ECE
Arlette Hattar, Department Coordinator
5151 State University Drive, Los Angeles, CA 90032 | E&T A-342
TEL: (323) 343-4470 | FAX: (323) 343-4547 | Email: [email protected]
Hours of Operation: 9 am to 6 pm, Monday through Friday