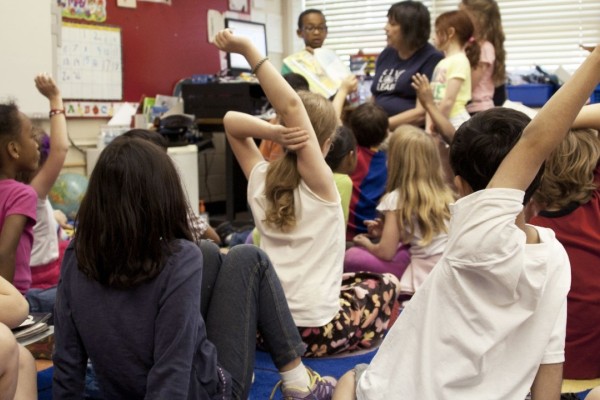 Program Theory of Teaching & Learning
The Single Subject (SS) Teaching Credential Program is constructed on the theoretical foundation of Transformative Education. This is defined internally as the "process of developing inclusive educators who critically improve teaching and learning with a simultaneous emphasis on the individual and community."
The SS program strives to help teachers develop four tenets of Transformational Teaching: a process orientation (Dweck, 2016), a critical community literacy (Puett, 2018), an ability to connect content to real-world contexts (Emdin, 2016), and an ability to be change agents (Paris & Alim, 2017).
A process orientation helps candidates develop a Growth Mindset by "focus(ing) on the learning process and show(ing) how hard work, good strategies, and good use of resources lead to better learning (Gross-Low, 2016).
Critical community literacy includes a deep understanding of the emancipatory potential of sustained community engagement, building on the (sometimes hidden or ignored) strengths already present in the community while simultaneously working to developing actions to identify and overcome obstacles.
Connecting curriculum and pedagogy to the worlds in which students are familiar helps build scaffolds between Mainstream Academic Knowledge and the lived experiences of the students. This connection is essential to the learning process.
Finally, our program works to develop teachers who are change agents. Teachers often are trained to think of change as one-directional – bad into good, un-educated into educated – but Paris and Alim (2017) remind us with their work surrounding Culturally Sustaining Pedagogies that sometimes being a change agent is not succumbing to the forces within the profession that identify resources as deficiencies.
Each of these theoretical foundations are addressed throughout coursework and fieldwork experiences and contribute to how our program transforms the teaching profession.
PERFORMANCE EXPECTATIONS | PATHWAYS | ROADMAPS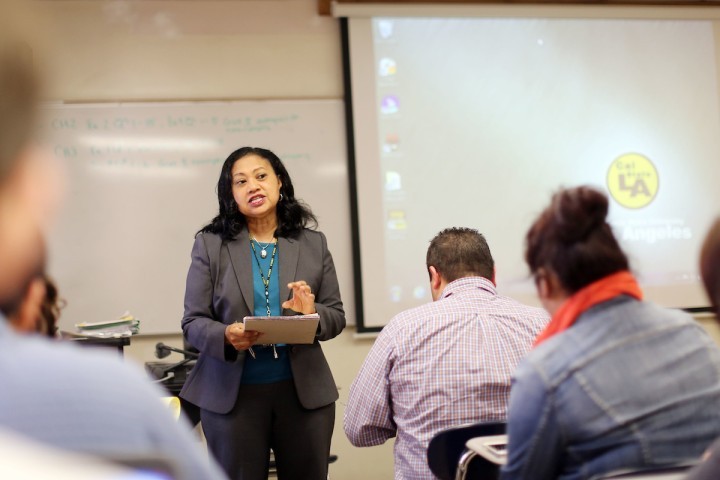 Accredited by the California Commission on Teacher Credentialing (CTC)
Meets the Standards for Educator Preparation and Educator Competence
Candidates engage in coursework aligned with the California Teaching Performance Expectations (TPEs)
Provide multiple opportunities for candidates to learn, apply, and reflect on each TPE.
The Single Subject program prepares teachers to serve students in middle schools, junior high schools, and senior high schools in urban classrooms using a variety of instructional models.
The single subject teaching credential with authorization in single subject instruction qualifies holders to teach in their authorized field at any grade level – preschool, kindergarten, and grades 1 through 12 – or in classes organized primarily for adults.
The following categories are defined by state legislation as follows:
Art
English
Industrial and Technological Education
Languages (including, but not limited to, Chinese, French, German, Russian, and Spanish)
Natural Science (biological sciences, chemistry, geoscience or physics)
Mathematics
Music
Physical Education
Social Science
We offer the following roadmap options for students to complete their Single Subject Teaching Credential Program:
Upon completion of the preliminary credential, we also offer a Teacher Induction program to support students in obtaining a clear credential.
New Student Frequently Asked Questions
The credential program is two years full-time (traditional)
The traditional post-baccalaureate program is three semesters of coursework and one semester of student teaching.
We also offer a part-time program and an accelerated option (single subject and multiple subject)
Courses are face-to-face, hybrid, and online formats.
All classes are in the evenings – typically starting around 4:30 pm.
You may view academic roadmaps online by clicking single subject or multiple subject
University Application Requirements:
Please be sure to select "Credential Only" for Cal State LA
CalStateTEACH is a different program
A bachelor's degree from an accredited regional institution.
Official transcripts submitted to Cal State LA's university admissions office

If you are a Cal State LA graduate, you do not need to submit CSULA transcripts.

If you are an international student, please be sure to have your transcripts evaluated by a commission-approved agency
2.5 overall or 2.75 GPA in your last 60 semester/ 90 quarter units
$70 CSUApply fee
Click here for the university application
 
Required Uploads and Other Requirements:
Negative TB results read within the last four years
Philosophy of education
Two letters of recommendation – professional or academic references only. You need to list recommenders' names and email addresses only
Basic Skills Requirement
Certificate of clearance – click here for details on the process
$65 credential processing fee (after you are issued a Campus ID Number—CIN)
 Basic Skills Requirement-Can be met via coursework, exams (like SAT, ACT, or CBEST), or a combination of the two. At minimum, an attempt is required for applying. Successful completion is required for formal admission to the program
Subject Matter Competency- required for formal admission, not conditional admission, but we encourage you not to wait until you have been admitted to take the test. Successful completion is required for Intern eligibility and for student teaching

Early childhood special education is exempt from this requirement
COST OF ATTENDANCE: Cal State LA tuition is based on part-time or full-time. Full-time credential students pay approximately $3,850 per semester (subject to change per university). Undergraduate and Master's tuition is different from credentialing fees.
Though limited, there is a chance of getting financial aid for credential candidates. The office of financial assistance will deem your eligibility based on the information submitted on the FAFSA. 
The COE has a dedicated webpage to assist our current and prospective students with financial aid, TEACH grant, and scholarship information for future educators. For current tuition and fees, visit our student financials webpage.
The COE offers several MA in Education and MA Special Education options.  We encourage applicants to complete the preliminary credential before applying to a master's degree in education program. This allows you to complete the clear/induction program with the MA.
However, if you plan to complete the induction program with the district once you are working, you are welcome to start the MA with the credential program.
*Some MA in education programs also have certificates and authorizations that enhance your personal and professional development.
*Some MA programs, such as the MA in Special Education, require a teaching credential or formal admission to the teaching credential program.
Students are admitted on a conditional basis for the first semester to comply with state exam requirements and to pass the pre-requisite courses (first set of classes listed in the roadmaps)
Pre-service experience is encouraged but not required. Students are admitted on a conditional basis so that you may complete the pre-requisite block (including pre-service observation hours) and to meet the basic skills requirement.
Once you have met these requirements, you will be listed as formally admitted, and you can continue with the rest of your courses and (for special education candidates) apply for the MA in special education. You may also be eligible to become an intern and complete your teaching credential program while teaching. If you pursue the traditional route, we will place you at a school site for student teaching. Student teaching is unpaid, and you must work with your master teacher for the entire last semester.
For Intern eligibility, you will need the following:
Undergraduate degree
Formal admission to the credential program
Passing exam scores or equivalent for CBEST and CSET
Passing grades for pre-requisite courses
A passing grade for EDFN 4131
Program plan from the credential advisor (done during the first semester)
Once again, we thank you for your interest in Cal State LA's teaching credential program and hope to support you further in your academic and career advancement!
Should there ever be a need, there is a student grievance process available.
A student grievance is a formal complaint by a student arising out of an alleged action of the faculty, administrative units, or staff of Cal State LA. Such action is alleged by the student to be:
1. An unauthorized, unjustified, or unethical action(s), which adversely affects the status, rights, or privileges of the student and/or
2. In violation of official campus policies and/or procedures and/or
3. An arbitrary, capricious, or unequal application of official campus policies or procedures
STUDENT GRIEVANCE PROCEDURE INFORMATION /sites/default/files/users/u161426/student_grievance_procedures_temporary_procedure_2018.pdf
STATEMENT OF GRIEVANCE FORM
/sites/default/files/groups/Student%20Conduct%20Office/docs/statement_of_grievance_form.pdf