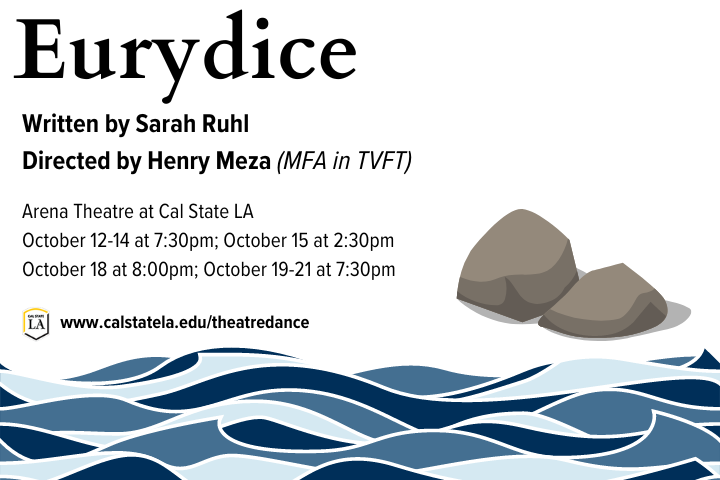 Eurydice
Eurydice is a poetic play that reimagines the classic myth of Orpheus and Eurydice, focusing on Eurydice's journey in the Underworld after her untimely death on her wedding day.  Reunited with her deceased father, she must grapple with forgotten memories of her past life while facing a life-altering choice.  Through its exploration of loss and love, Eurydice offers a timeless and emotionally resonant experience that hopes to captivate audiences with its depth and beauty.
Written by Sarah Ruhl
Directed by Henry Meza (MFA in TVFT/Content Creation '25)
Venue: Arena Theatre (MUS 101)
Performance Dates: 
October 12-14 at 7:30pm; October 15 at 2:30pm
October 18 at 8:00pm; October 19-21 at 7:30pm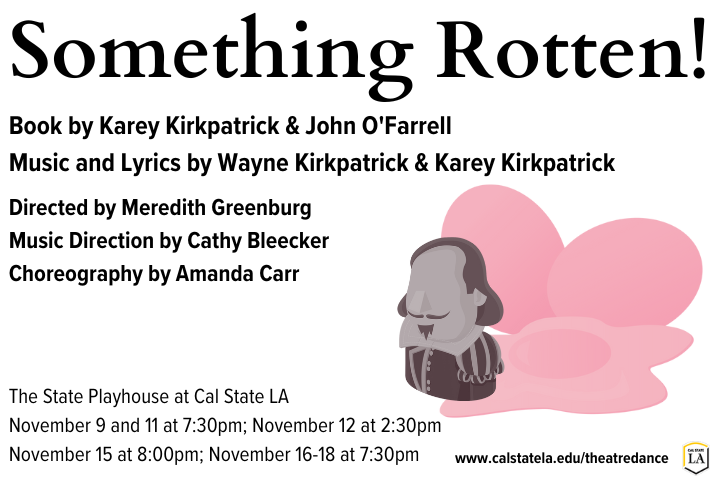 Something Rotten
Two brothers set out to write the world's first musical in this hilarious mash-up of sixteenth-century Shakespeare and twenty-first-century Broadway.
Book by Karey Kirkpatrick and John O'Farrel
Music and Lyrics by Wayne Kirkpatrick and Karey Kirkpatrick
Directed by Meredith Greenburg
Venue: State Playhouse
Performance Dates: 
November 9 and 11 at 7:30pm; November 12 at 2:30pm
November 15 at 8:00pm;  November 16-18 at 7:30pm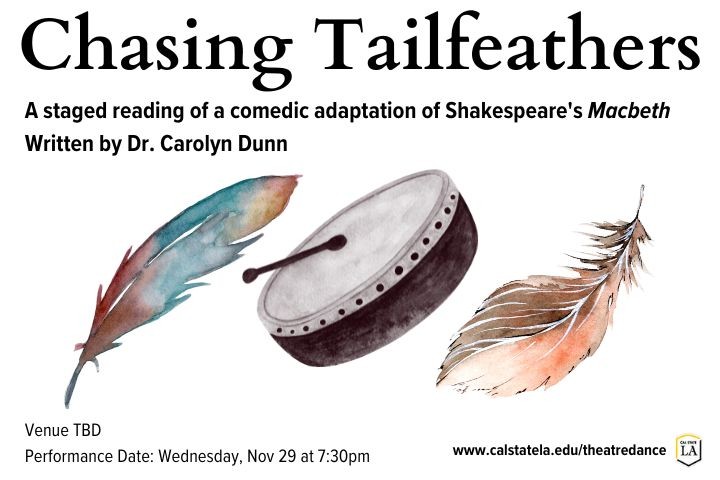 Chasing Tailfeathers
Chasing Tailfeathers is a comedy, loosely based on Shakespeare's Macbeth.  See what happens when the world of the pow wow trail and the world of Shakespeare come together.  See how all human beings, regardless of time, place, culture, and language, must deal with the darkness within and the ramifications of our bad decision-making.
Written by Dr. Carolyn Dunn
Directed by Katie Rich, a guest artist and literary manager from Native Voices at the Autry Museum of the American West. 
Venue: The State Playhouse
Performance Date: November 29, 2023 at 7:30pm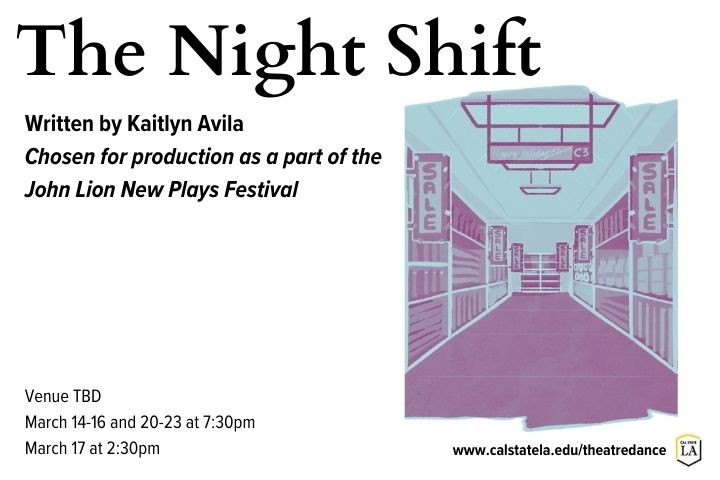 The Night Shift
A finalist in the 2023 John Lion New Plays Festival, this play was selected for a full production in our 2023-24 season.
Written by Kaitlyn Avila (MFA in TVFT/Writing Option, '25)
Venue: TBD
Performance Dates: March 14-16, 20-23 at 7:30pm and March 17 at 2:30pm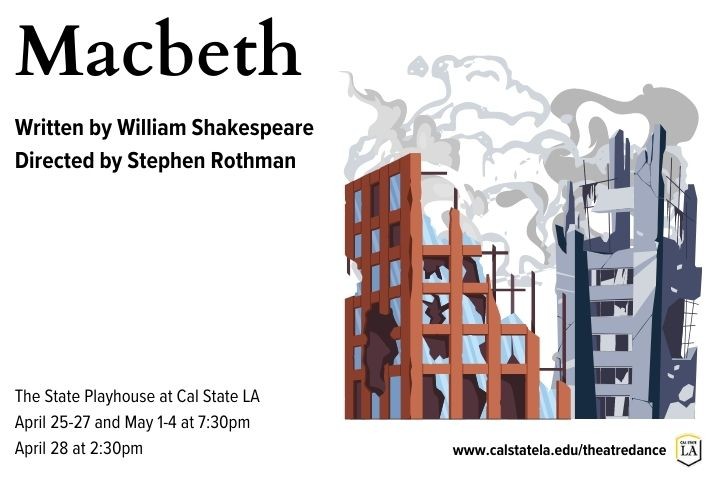 Macbeth
Written by William Shakespeare
Directed by Stephen Rothman
Venue: State Playhouse
Performance Dates: April 25-27, May 1-4 at 7:30pm and April 28 at 2:30pm