Fall Break Office Hours
The Arts & Letters Advising Center will be available during the Fall Break, Monday, 11/20, through Wednesday, 11/22, from 8:00 am - 5:00 pm. 
We will be closed for the Thanksgiving holiday on Thursday, 11/23, and Friday, 11/24. 
Due to New Student Orientation, our advising team will be unavailable for drop-in hours on Wednesday, 11/22 & Monday, 11/27, through Wednesday, 11/29. Our weekly schedule for drop-in hours is consistently updated on the "Drop-Ins" tab below. 
Mission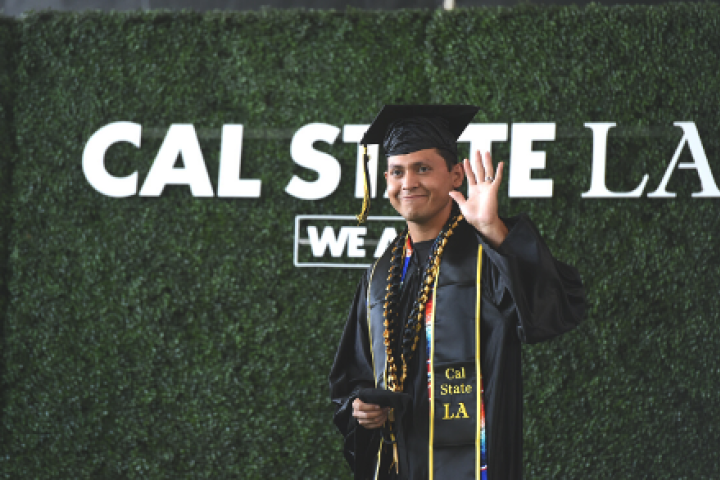 To provide professional advising services that include degree panning, graduation checks, class schedule confirmation, major and minor declaration, addressing academic concerns, answering questions about university policies and procedures, and directing students to university resources. 
Vision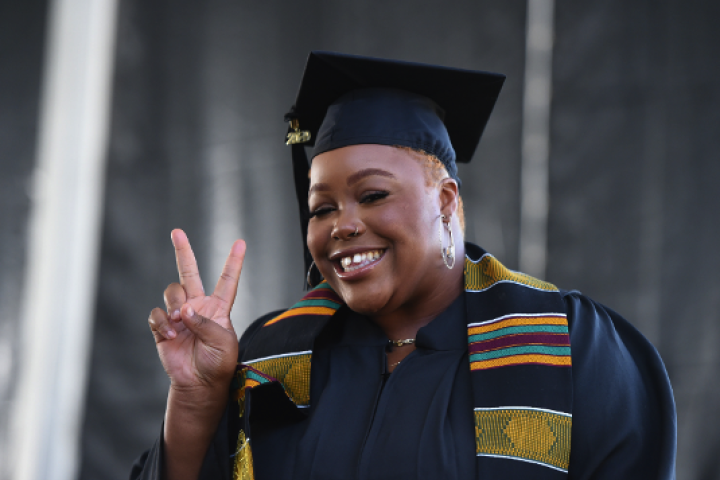 To motivate and sustain the academic goals of all students in the College of Arts & Letters by creating an accepting and inclusive advising experience.
Connect With Us
Appointment Scheduling Steps
Log Into the MyCalStateLA Portal with your username and password
Click the Navigate LA Appointment Scheduling Button
Click the blue "Get Assistance" box in the right-hand corner
Select type of appointment - Undergraduate Advising
Select the type of service
Select a date with open times
Click the blue "Find Available Time" box
Select College of Arts & Letters as the desired location
Select desired appointment time in the College of Arts and Letters
Review appointment details and click Schedule to confirm!
Additional Appointment Information
Please visit the University's Detailed Guide for Scheduling an Appointment on Navigate LA for additional tips.
Students must schedule appointments 24 hours in advance of their selected date. For same-day assistance, please visit our virtual drop-in sessions.
Continuing Cal State LA students have the option to schedule virtual or in-person appointments.
Virtual appointments will be offered via Zoom. The Zoom link will be sent to the student's campus email address, please use the provided link to begin the virtual advising appointment.
Students may schedule a maximum of two 30-minute appointments per term.
Advising appointments are available to students who are pursuing or are interested in pursuing a major, minor, or certificate program in the College of Arts and Letters. Students who would like to request advising for a program outside of the College of Arts and Letters should schedule an appointment with the

corresponding advising office.
Hours
 

| DATE | TIME | MODE |
| --- | --- | --- |
| Thursday 11/16 | 9:30 am - 11:00 am | In-Person, Music Bldg, Room 209 |
| Friday 11/17 | 2:30 pm - 4:15 pm | In-Person, Music Bldg, Room 209 |
| Monday 11/20 | 2:00 pm - 4:00 pm | In-Person, Music Bldg, Room 209 |
| Tuesday 11/21 | 9:30 am - 11:00 am | In-Person, Music Bldg, Room 209 |
| Wednesday 11/22 | N/A | Drop-In Hours Canceled |
| Thursday 11/30 | 9:30 am - 11:00 am | In-Person, Music Bldg, Room 209 |
| Friday 12/1 | 2:30 pm - 4:15 pm | In-Person, Music Bldg, Room 209 |
Drop-In Services and Guidelines
Drop-in services include class schedule checks, answering quick questions, exploring/declaring major and minor programs within the College of Arts & Letters, and certain deadline-specific matters.
15-minute drop-in advising sessions are available to Cal State LA students. Please check in with the front desk staff to be added to the waitlist.
All drop-in sessions operate on a first-come-first-serve basis. All drop-in hours will be in-person during the fall 2023 semester.
Students requesting a class schedule check must have a schedule loaded in the GET Shopping Cart prior to meeting with an advisor.
Students should not rely solely on drop-ins for advising. Drop-ins are meant to resolve quick matters. It is recommended that students schedule a 30-minute session at least once per academic year.
Please check our weekly drop-in schedule above for availability. The schedule is updated regularly.
Operating Hours and Contact
Fall 2023 Office Hours
M-Th 8:00 am - 6:00 pm, F 8:00 am - 5:00 pm
MUS 209
(323) 343-4015