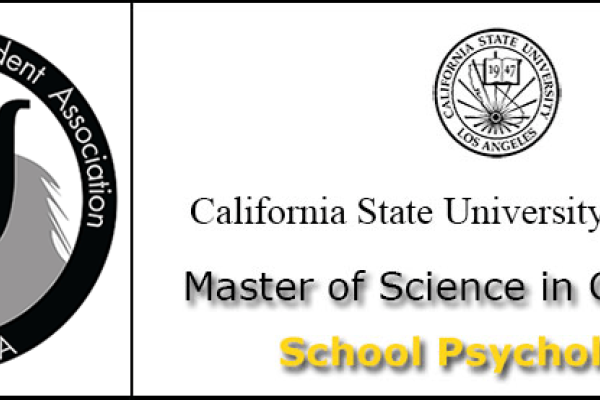 Admission Requirements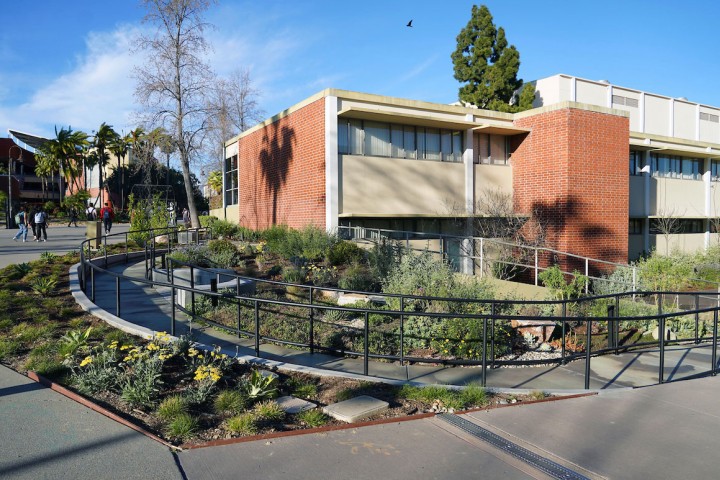 To be admitted to the program, you must:
Hold a bachelor's degree from a regionally accredited college or university.
Maintain a minimum 2.75 GPA in the last 60 semester units completed.
Complete and submit the Division and College application forms.
Fulfill any additional examination requirements determined by the Division.
Participate in an interview with the Division screening committee.
Application Process
The School Psychology Program accepts one new cohort of students each year, with classes starting in the Fall semester. Typically, we receive approximately 250-300 applications for 24 available positions. There's no specific undergraduate major requirement, and no standardized test (e.g., GRE) is necessary. Applicants must be accepted through the Division of Special Education and Counseling application process, which includes accessing the online application portal via our program website starting in October. Additionally, applicants must complete and submit the university application (CalStateApply). The School Psychology Program Admission Committee screens applications and schedules in-person interviews for selected applicants. All selected applicants are required to participate in a half-day campus interview in February. After acceptance, students are assigned a faculty advisor and placed in a cohort group. Candidates must obtain Certificates of Clearance, undergo TB testing, and pass the California Basic Educational Skills – Test (CBEST) to advance from conditional to full admission into the program. Length of Program: The School Psychology Program is a 3-year, full-time course of study consisting of 72-76 units. Credential Earned: Graduates of this program earn an M.S. in Counseling: Option in School Psychology, which also qualifies them for the Pupil Personnel Services credential. This credential includes advanced specializations in School Psychology and Child Welfare and Attendance Services.
For further information, please contact the Program Coordinator, Dr. Saeki at [email protected]
FAQ
We are looking for candidates with a strong commitment to become a school psychologist, a willingness and readiness to study on a full-time basis, an appreciation for cultural and linguistic diversity, excellent communication skills (oral and written), a desire to work with children and adolescents - including youth with special needs, good interpersonal skills, and shared values with the College of Education and Division of Special Education & Counseling.
Depending on the course content and year the course was taken, some graduate level courses may be transferred to your Cal State LA school psychology program plan. Generally, equivalent courses taken within 7 years of degree conferral (i.e., your anticipated graduation year) are eligible for transfer. We recommend meeting with the program coordinator or a program advisor. Bring your transcripts and course descriptions for the courses in question.
Absolutely. We do not have a major requirement and we welcome all majors to apply. Students who majored in an unrelated field who are successful in our program typically have at least some prior field experience in the helping profession (e.g., working or volunteering at a school setting or community youth agency, tutoring, ABA therapy).
No, we do not require the GRE or CBEST for admission. Students who are admitted and enrolled in our program are required to pass the CBEST by the end of their first year of the program.
We offer the Master of Science in Counseling degree, with four different options within this degree (applied behavior analysis, rehabilitation counseling, school-based family counseling, and school psychology). The CalStateApply application will ask you which degree you are applying to, and the program application will ask you which option you are applying to. Therefore, on the CalStateApply application, you should select the M.S. in Counseling degree.
Students have classes 2-3 days a week. All of our courses are scheduled in the early afternoon or evening (starting at 4:30 PM).
Many of our students work part- or full-time during their first year in the program. During the second year, most students only work part time due to practicum requirements, in which students complete 10-15 hours per week of field-based experiences in school settings. This requires students to be available at least 1-2 days a week for practicum. During the third year, students do not work and are encouraged to focus on completing their full time internship (40 hours per week).
The Division of Special Education and Counseling offers the Applied Behavior Analysis (ABA) certificate, which is designed to provide practitioners, such as school psychologists or school psychology trainees, the opportunity to develop specialized skills in applied behavior analysis. The ABA certificate also helps to prepare students for the National Certification Exam in Behavior Analysis. Individuals who are interested in becoming a BCBA may pursue the ABA certificate while they are in the school psychology program, complete supervised fieldwork experiences in ABA, and must pass the national certification exam. Approximately half of the students in our program pursue the ABA certificate. For more information, see: /academic/ccoe/programs/cert_aba
No, our program does not prepare candidates to become school counselors. If you are interested in becoming a school counselor, please refer to the School-Based Family Counseling program: /academic/ccoe/programs/ms_mftpps