The Master of Arts degree in Educational Foundations is an interdisciplinary academic program that draws on conceptual frameworks and methodologies from the humanities, social sciences, and behavioral sciences. This degree program is designed to prepare teachers and other educational professionals (e.g., counselors, higher education professionals, administrators, and other educators working in schools, government, business, or civic agencies) to understand and respond to the social contexts that give meaning to education both in and out of schools. We offer coursework in the history of education, urban schooling theories, educational sociology, policy and politics of education, queer studies in education, anthropology of education, and educational research.
This 33-unit program is unique in that it allows students to complete as many as 12 units of elective coursework outside of Educational Foundations, enabling students to combine their M.A. program with credential and certificate programs in the College of Education and other M.A. programs at Cal State LA. Our program is designed for working students, with all classes scheduled for late afternoon and evening.
Program Outcomes
PLO 1: Students produce graduate-level writing using a variety of formats from the social sciences and humanities, including written summaries, reflections, personal narratives, literature reviews, research reports, and other forms of analytical writing.  
 PLO 2: Students demonstrate content knowledge constitutive of the field of Educational Foundations through writing assignments, oral presentations, and dialogue with others that draw upon extensive reading and interaction with various forms of media. 
 PLO 3: Students interpret and discuss contemporary and historical issues relevant to urban schooling, their own experiences with schooling, and educational equity using theories, concepts, ideas, and evidence from research and data sources relevant to the field of Educational Foundations. 
 PLO 4: Students develop and articulate normative stances on issues relevant to urban schooling or educational equity informed by theories, concepts, ideas, their own experiences with schooling, and evidence from research and data sources relevant to the field of Educational Foundations. 
 PLO 5: Students critique contemporary issues relevant to urban schooling, their own experiences with schooling, and/or educational equity using theories, concepts, ideas, and evidence from research and data sources relevant to the field of Educational Foundations and propose alternatives. 
 PLO 6: Students evaluate and synthesize educational research that incorporates various epistemological and methodological approaches. 
 PLO 7: Students demonstrate skills in the design and proposal of qualitative research studies to explore educational topics.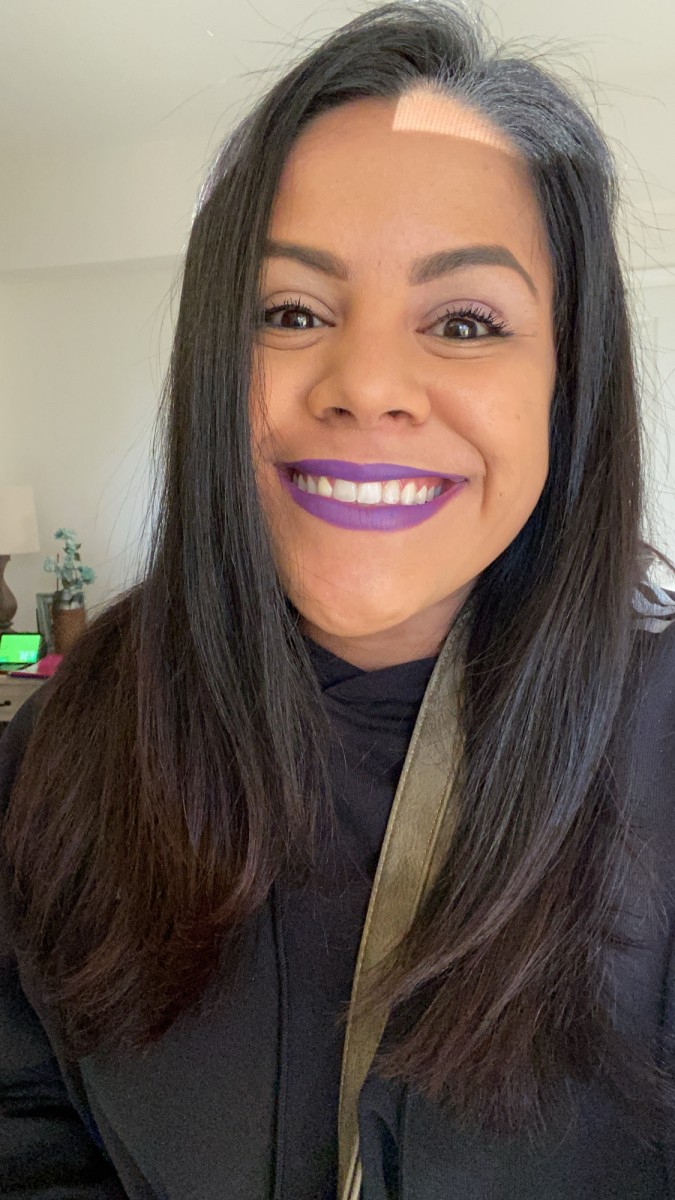 Samantha M. Lopez ('19)
Corporate Recruiter & K-College Tutor
Samantha enrolled in the EDFN program looking to pursue a career in teaching K-12, but ultimately decided to take a Higher Education route. During her time in the program, she shares that she developed a community with her peers and had a familial experience. She states: "All of us were there to support each other in our studies and surviving grad school. I never felt as if I were "alone" because I had peers and professors who were there to help me succeed in coursework and research."
One piece of advice Samantha has for prospective students is to engage in conversations with peers and staff! Samantha is looking to apply to Ph.D programs in higher education in the near future.
 
---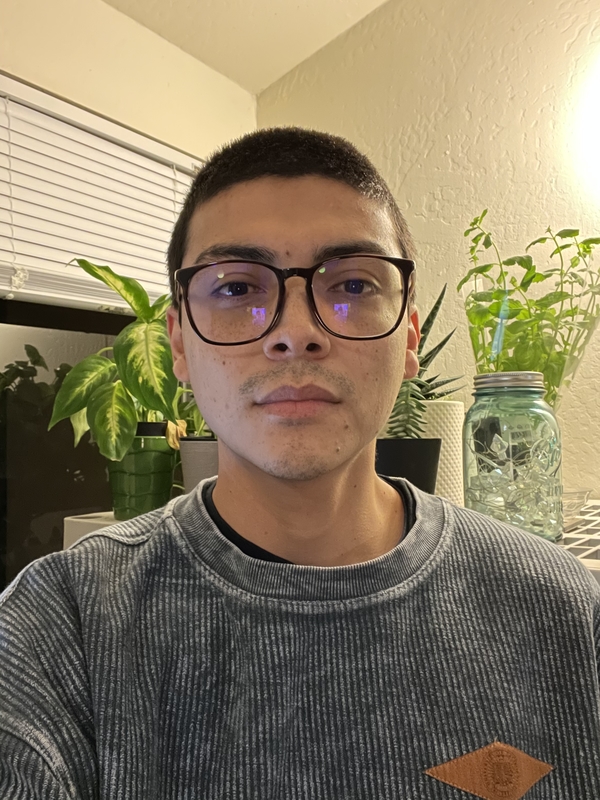 Joel Lovos ('19) – they/them
Academic Coordinator
Joel joined EDFN after being in the Credential Program and taking a required EDFN 4200 course which touched on race, gender, sexuality and how students experience discrimination. This led them to take another EDFN course, and shortly after they applied to the program. When speaking on the program, Joel shared that "the classes that really pushed me to think more critically and that required more time on my end to understand theories and concepts and how they can be applied to my educational practice, were the classes that I found most rewarding. Mostly because the professors genuinely believed in my ability to think and write. Their belief in me, along with providing me with the tools to succeed in their classes, made me believe in myself as a thinker, educator, and researcher."
One piece of advice Joel has for prospective students is to take it seriously, reflect on yourself and your experiences, and be ready to have tough conversations. Also, be ready to read, think, write, and cycle through this process continuously. Joel plans to apply to a Ph.D program in Education at UC Santa Cruz for Fall 2021.
---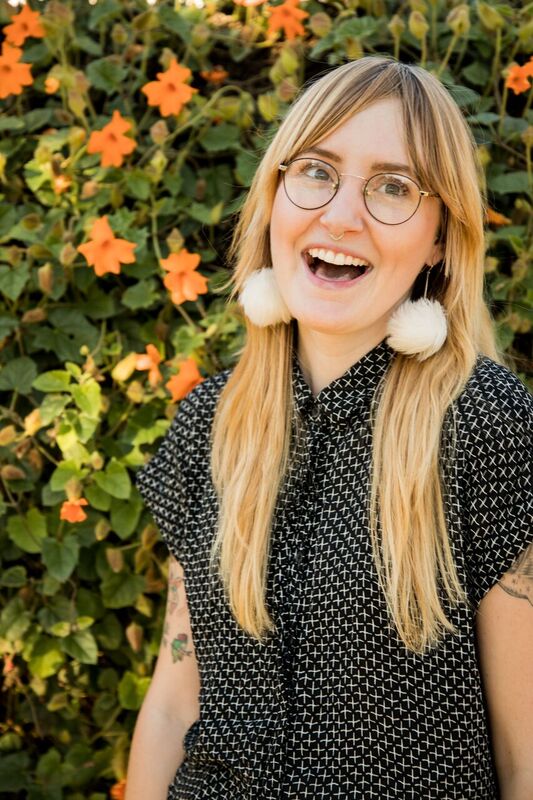 Alexandria Vickery ('20)
Community Schools Manager
Prior to joining the EDFN program, Alexandria worked in several educational institutions, including as a public school teacher. She saw several of her students have needs that were chronically unmet and saw herself as ill-equipped to help support them in a way that would be materially meaningful. She shares, "I wanted an interdisciplinary, collaborative, and socially aware space to do the work of reimagining the public school system, and the Educational Foundations program offered an opportunity to focus on the social, psychological, and institutional bases of the public school system."
The program provided her fluidity to learn about the functioning of the modern, urban, public school system, as well as lots of room and encouragement to bring her full self, beliefs, and experiences. "In the program, I was able to weave together diverse interests: decolonial approaches to curriculum development, implementation of anti-racist educational practices, and development of strengths-based, trauma-informed teaching strategies.t was particularly valuable that I was able to do this alongside peers and experts in the field, while working in schools and with students, bringing theory to practice and practice to theory. By directly addressing the inequality of opportunity within culturally, linguistically, and ability-diverse contexts of urban schooling, EDFN offered an opportunity for me to strengthen my role as a responsive educator and be an accountable part of a movement towards an education system that truly cares for its constituents."
One piece of advice Alexandria has for prospective students is that if what you've learned about this program resonates, go for it, and you will find community in your efforts. Alexandria hopes to become a Program Director working in public schools, advancing a Community School model broadly within a local school district.
Theses and Projects
The table below includes a sample of thesis and project titles from past EDFN students (documents can be downloaded via ProQuest using the Cal State LA Library):
Year of Graduation

Student Name

Thesis or Project Title

2018

Angie Barrera Alonso

Re/Deconstructing Education through Punk

 

2018

Anell Tercero

"No Child Left Offline": Implementing a One-to-One Laptop Program in a Working-Class Middle School

 

2018

Raul Meneses Samperio

(Re)Writing the Script on Undocuqueerness: The (In)Visible Resistance Practices of Undocuqueer Latinos in Higher Education

 

2019

Breanna Robles

LGBTQ Fanworks as Reparative Reading

 

2019

Erika Alvarez

¡Huelga! Los Angeles Parent Activism: An Exploration of Politics and Policy Engagement in LAUSD Board District 5

 

2019

Oscar Gil

The Influence of Parental Socio-Emotional Support on Latino Transition to Post-Secondary Education

 

2019

Samantha Lopez

Queering the Cage

 

2019

Joel Lovos

Applying Gaming to Teaching English Language Arts

 

2019

Heather Digrius

Queering the Bookshelf: Diversifying the Classroom

 

2020

Iosdelyn Ramirez

Echándole Ganas: Testimonios of Latina, First-Generation College Students

 

2020

Alexandria Vickery

Towards A Practice of Critical Joy: Reflections on A Joy-Based Education Program in its First Year

 

2020

Adalia Vidarte

Access and Equity for Students with Disabilities in Higher Education: An International Comparative Case Study

 

2021

Lindsey Eichenberger

Exploring The With: Convening A Youth Council and the Implications for Participation and Collaboration in Learning Spaces

 

2022

Christopher Reynoso

Financial Aid Policies in California: Impact On College Choice And Belonging For Undocumented Latinx Students At Silver Hawk University

 

2022

Cristal Sanchez

Leadership and Familias in Collectivity for the Improvement Of Student Achievement

 

2022

Jacob Abriel

Towards a Pedagogy of Repayment and Homeplace: How Students Form Sociopolitical Consciousness with
Community Circles and Youth Participatory Action

 

2022

Jessica Martinez

Jotería in Higher Education: The Lived Experiences of Queer Latina/x Graduate Students Attending Hispanic-Serving Institutions

 

2023

Melissa Minahan

Unsettling Hidden Embodiments: How Difficult Knowledge and Truth Telling Manifests through a Colonized Mind/Body in a Fourth-Grade Social Studies Classroom

 

2023

Jose Resendiz Arroyo

Reframing Diversity and Inclusion in Higher Education: Deaf Perspectives

 
EDFN M.A. students and alumni have been co-authors on the following publications (student and alumni names are bolded):
Vidarte, A., Zambrano, J. & Mattheis, A. (2022). Access and equity for students with disabilities in Colombian higher education. Educational Policy Analysis Archives. https://epaa.asu.edu/index.php/epaa/article/view/6044
Mattheis, A., Lovos, J., Eichenberger, L., Humphrey, C., & Restrepo Nazar, C. (2021). Queering the Common Core and the Next Generation Science Standards: intersectional approaches to expanding possibilities in urban K-12 classrooms. Journal of Homosexuality. DOI: 10.1080/00918369.2021.1987748
Lopez, S., Johnson, M., & Mattheis, A. (invited chapter, 2021). A collaborative exploration of power, access, and resource distribution in higher education. In A. Phillips and T. Gray (Eds.), Agency in Constrained  Academic Spaces (pp. 70-87). Lexington Books.
Willis, T., Mattheis, A., Dotson, B., Ahmed, L., Brannon, L., Hunter, M., Moore, A., & Williams-Vallarta, L. (2019). "I find myself isolated and alone:" Black women's experiences of microaggressions at an Hispanic Serving Institution. NASPA Journal About Women and Gender in Higher Education.
Wiebe, C., Nguyen, A. & Mattheis, A. (2019). Visualizing technocratic power: a cyber-archaeological analysis of the U.S. National Educational Technology Plan. Discourse: Studies in the Cultural Politics of Education, 42(2), 282-294. https://doi.org/10.1080/01596306.2019.1619518
Serrano, U., Vazquez, A., Meneses-Samperio, R. & Mattheis, A. (2018). Symbolic sanctuary and discursive dissonance: limitations of policy and practice at Hispanic Serving Institutions. Association of Mexican American Educators Journal, 12(3), 169-190. http://amaejournal.utsa.edu/index.php/amae/article/view/411
Mattheis, A., Ardila, Y. & Levaton, S. (2018). "We think differently:" Student representation and voice at the LAUSD school board. Journal of Ethical Educational Leadership. http://cojeel.org/wp-  content/uploads/2018/03/JEELSI1Article9.pdf
Mattheis, A. Soto, M. & Vidarte, A. (2017). Stakeholder perspectives of public access to the Los Angeles Unified School District: The view from Boyle Heights. Pat Brown Institute for Public Affairs, Research Policy Report.
Educational Foundations serves an important role in the broader field of education by offering a space for analysis, contemplation and intellectual development toward the goal of improving the lives and learning of other humans. At Cal State LA our program is committed to a loving critique of formal schooling institutions and to being a part of collective change.
Statements of Solidarity and Other Information about Educational Foundations
The American Educational Studies Association (AESA) is a professional society centered on the foundations of education. You can learn more about AESA at their website http://educationalstudies.org/overview.php
The M.A. in EDFN at Cal State LA is aligned with AESA's principles. Specifically, AESA's Committee on Academic Standards and Accreditation describes the following set of skills as the goal of study in the field—educators are prepared to:
Understand and apply disciplinary knowledge from the humanities and social sciences to interpret the meanings of education and schooling in diverse cultural contexts.
Understand and apply normative perspectives on education and schooling.
Understand and apply critical perspectives on education and schooling.
Understand how moral principles related to democratic institutions can inform and direct schooling practice, leadership, and governance.
Understand the full significance of diversity in a democratic society and how that bears on instruction, school leadership, and governance.
Understand how philosophical and moral commitments affect the process of evaluation at all levels of schooling practice, leadership, and governance.
Critically analyze current educational policies and practices at national, state, and local levels and their impacts on teaching, learning, and the assessment of P-16 students. (Tutwiler et al. 2013)
For any questions please contact the program coordinator (Dr. Allison Mattheis).