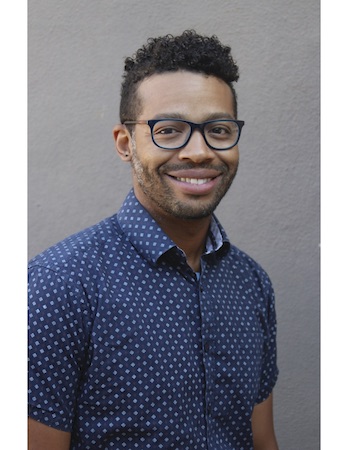 Charter College of Education
Applied and Advanced Studies in Education
Office Location KH2037
Course Schedule:
EDFN 5500 Contemporary Social Theories in Urban Education  Mondays 4:30 PM-7:17 PM (Fall) 
EDFN 4131 Psychological Foundations of Education Thursdays 4:30 PM-7:15 PM (Fall and Spring) 

EDFN 5050 Qualitative Research in Education Mondays 4:30 PM-7:15 PM (Spring) 
Office Hours:
Mondays and Tuesday  1:00pm -3:00 PM, or by appointment 
INTRODUCTION 
Ezekiel Joubert III is an educator, community-engaged scholar, and creative writer. As faculty of Educational Foundations in the Division of Advanced and Applied Studies at California State University-Los Angeles, his teaching explores theories, methods, and politics that undergird the psychological foundations of education and qualitative research methods in education. His scholarly interests focus on the intersections of racial capitalism and Black education, the political economy of student movement, the history of educational inequality in Black rural communities near Metro Detroit and in the Midwest, and Black organic educational intellectual thought and activism. He is currently an American Communities Program Fellow, where his work centers Black migration and education in Los Angeles. Additionally, he writes personal narrative essays and is working on a collection of speculative poems and short stories on teaching and learning in marginalized communities. 
---
EDUCATION 
Ph.D. Curriculum and Instruction University of Minnesota Twin Cities, 2019
M.Ed Education and N-12 Special Education Certification Holy Family University Philadelphia, 2012
B.A. English University of Michigan, Ann Arbor 2006
---
SELECTED PUBLICATIONS 
Joubert. E., Endo, R (Eds) (2020) Life after death: beyond educational suffering in teacher education and toward a black edcucational life. Experiences of racialization in the US colleges and schools of education: critical reflections in the academy. (Research in Educational Equality and Diveristy series). New York, NY/Abington, UK: Routledge. (in press) 
Joubert (2020). A Reflection on the Changing Route Work of Sumpter's South End. Black in the Middle: Anthology of the Black Midwest. Belt Magazine. (In press).
Case & Joubert (2020) Teaching in Disruptive Bodies: Pedagogies of Resistance and Embodied Knowledges. International Journal of Qualitative Studies in Education.
Joubert (2019). Educational Migrations: A Critical Narrative Study of Black Educational Movement in a Rural Southeast Michigan Community (Doctoral dissertation, University of Minnesota).
Joubert, E., Ortlieb, E. (Eds), & Majors, Y (Eds). (2017). Reading Things Not Seen: A Reflection on Teaching Reading, Race, and Ghosts in Juvenile Detention. Journal of Adolescent & Adult Literacy, 60(5), 581-584.
---