Start your future at Cal State LA today.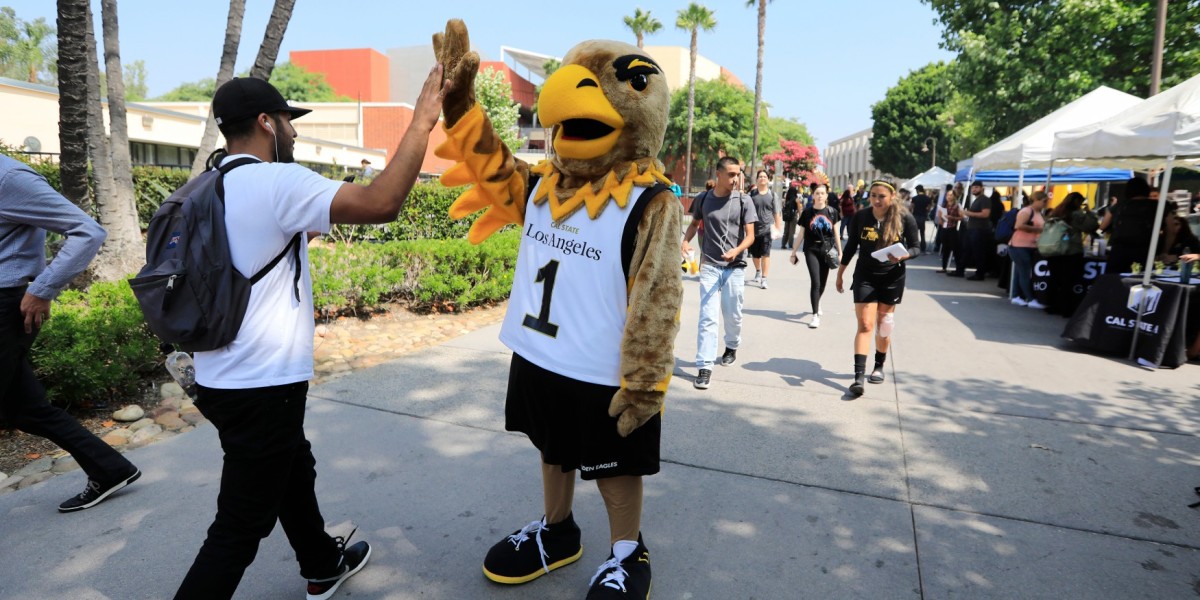 I. Sign Up for Orientation
Golden Eagle Orientation is mandatory for all new incoming undergraduate students, including first-time freshmen, returning, transfer, and international students.
You will have access to the Orientation Reservation system beginning on April 17, 2023.
Priority Sign-Up Date: Friday, June 2, 2023.
Use your MyCalStateLA username and password to log in to the Orientation Reservation System. 
Select a date for your Orientation session.
Pay the orientation fee to complete your reservation.
Pay your $5 Student ID payment and submit your photo online.
You may pay your One Card along with your Orientation Fee when you sign up for your Orientation date.
Please follow the instructions for submitting your photo online.
You will need to successfully submit your photo and fee online at least one week prior to your scheduled Orientation date to make sure it's ready to be picked up.
We will give away prizes to randomly selected students who sign up for and complete Orientation. 
To participate, you must:
1. Be a new undergraduate freshman or transfer student planning to attend Cal State LA for fall 2023.
2. Complete your reservation for Golden Eagle Orientation by 5 p.m. on 6/2/23.
3. Participate in your Golden Eagle Orientation session (both Remote and In-Person sessions are eligible).
Prizes for fall 2023:
65" Vizio V-Series TV
Contixo 4K Pocket Drone
Fandango Family Pack ($100)
Good luck! And we will see you at Orientation this fall.
II. Complete Pre-Orientation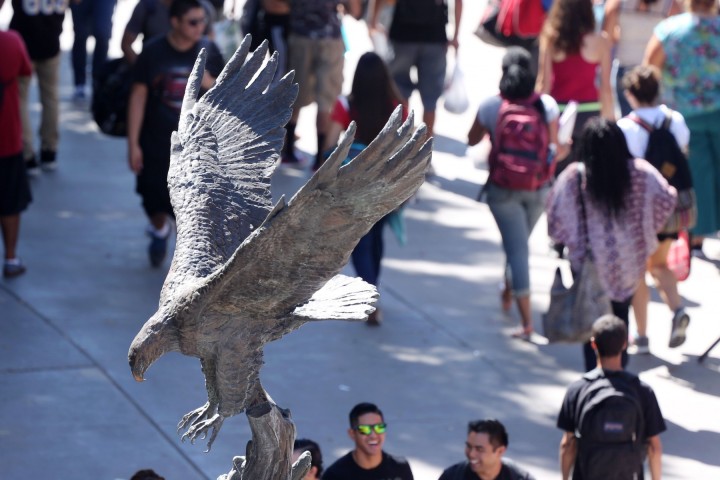 After signing up for Orientation, get a head start with our virtual Pre-Orientation.
Click on "Pre-Orientation" in your Student Portal. 
Complete before your live Orientation session.
For technical support, contact us at [email protected].
Special Info Sessions
Certain departments host Information Sessions, in addition to Golden Eagle Orientation, to share important news specific to different student populations. Please see below for possible information sessions that may pertain to you.