Cal State LA's Residence Hall Association (RHA) is an organization made up of dedicated residents, who act as agents of opportunity to promote a thriving academic and social environment while voicing the concerns of the community. RHA helps develop leadership skills as well as intercultural and interpersonal growth.
We welcome creative, enthusiastic and energetic people interested in making a difference in their community.
The Executive Board has a President, Vice President, Secretary, Treasurer and Chairpersons. The board also has three senators per community who act as official representatives for the students in Phase I, Phase II and South Village. There are seven committees for fundraising, marketing, public relations, sustainability, outreach, multicultural programming and food service, and the National Residence Hall Honorary, which recognizes exceptional students, programs and community service within the residence halls.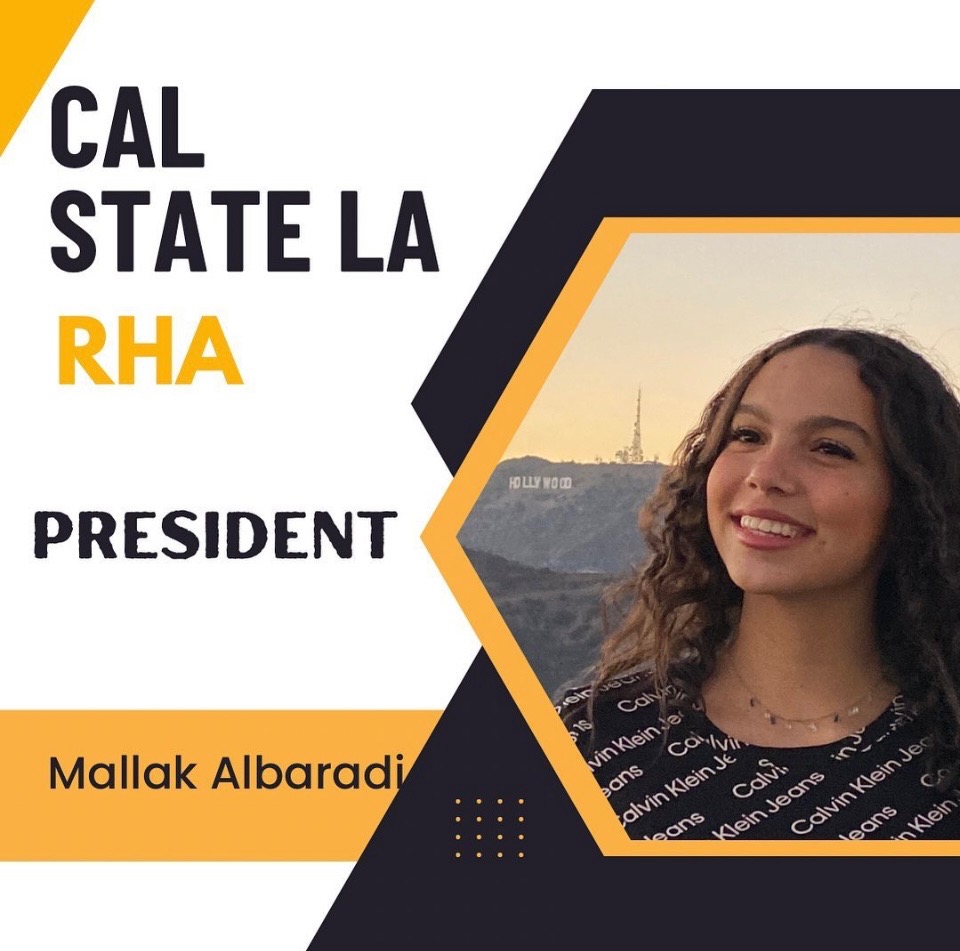 Hello residents,
This is Mallak Albaradi, I am a sophomore finance major. I am cross-cultural, dynamic, and cooperative personality that will be able to assist you . Confident that I will orchestrate harmonized winning together targets. Adding to this, I will foster teamwork spirits while disseminating effective and efficient communications with the management, peers and with all stakeholders.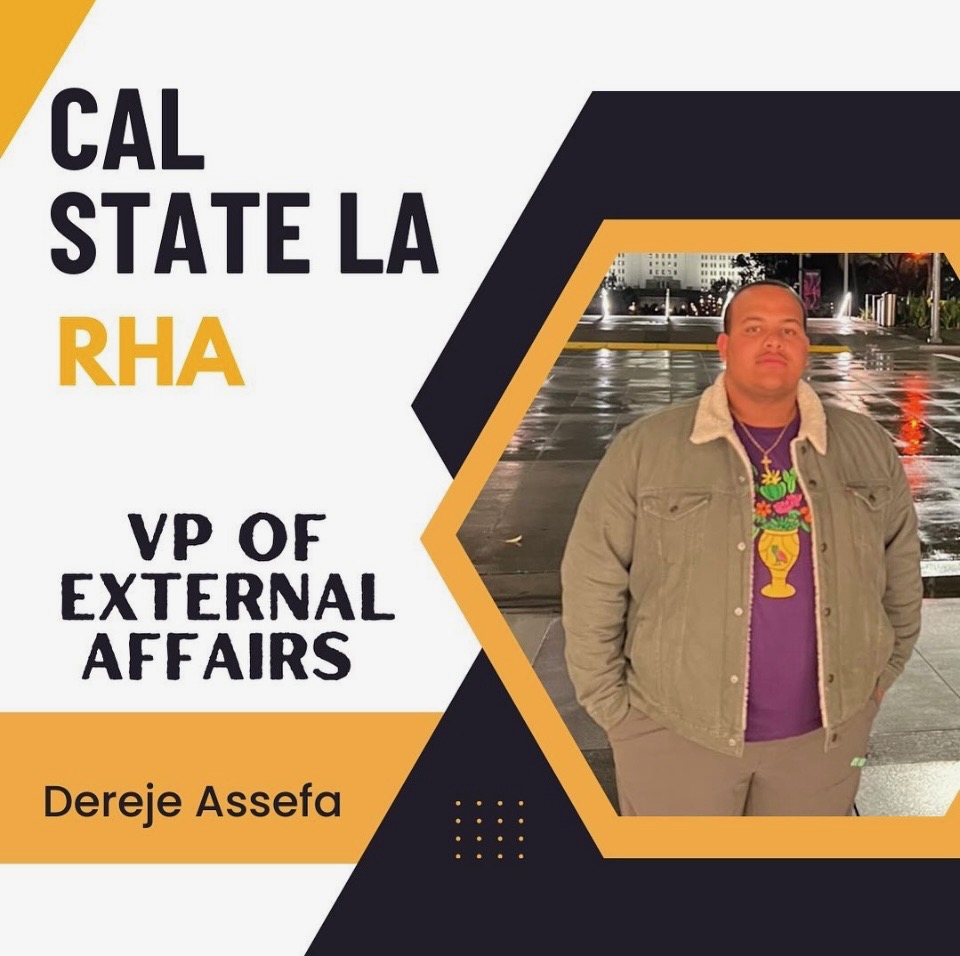 Hello everyone, my name is Dereje Assefa, and I am best known as (DJ). I'm your Vice president of External Affairs. I am a criminal justice major seeking to make a difference in my community. I am excited to bring transparency, accountability, and genuine community engagement to RHA. I am a very outgoing, motivated, and honest person. Feel free to come up and introduce yourself. If you have any ideas on what we should do better on anything, please feel free to come to the RHA office and let your voice be heard. Together we can make a difference.
Hello, my name is Day and I'm an accounting major and am excited to help make a positive change for everyone who lives here. Come by our office if you ever want to chat, hope to see you there!
Hello, I'm Alonso Villanueva, your Vice President of Administration and Programs! I'm a second-year business finance major who's gregarious, highly motivated, and adventurous. This year, I'm thrilled to support the Cal State LA housing community, and I sincerely hope we can improve your living experience.
For more information, contact the Residence Life Coordinator in your community.

Follow RHA on Instagram.
Connect the housing community with the campus community.
Network and connect with other organizations on campus; build allies.
Provide an atmosphere where students can learn and grow.
Build our reputation through positive experiences with residents.
Focus on "real issues" that are important to the members of our community.
The Residence Hall Association consists of students currently living within Housing and Residence Life who serve as active representatives for the Cal State LA residents. We work hand-in-hand with the students in the housing community to enhance their living and educational environment.
RHA creates and implements a wide variety of events throughout the year. These programs include: Ultimate Game Night, Casino Night, Relay for Life, My Friend's House Clothing Drive, Cal State LA's Got Talent, as well as many others! All our programs are all hosted in a fun, safe and welcoming environment.