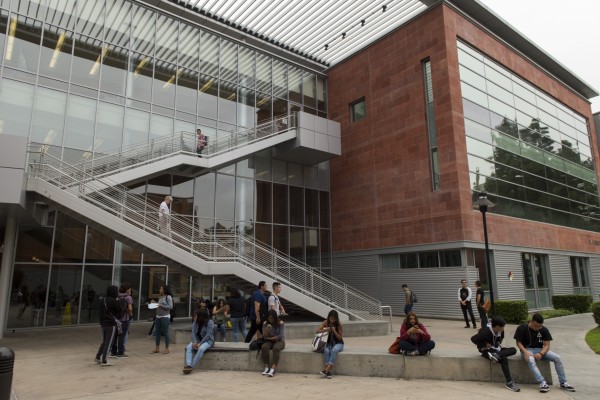 Admission Requirements
A valid California Professional Clear Teaching Credential or equivalent.
 A minimum of four years of successful teaching experiences with the Professional Clear Teaching Credential of equivalent.
Positive recommendations from two people, including one from the current school principal.
Demonstrated Leadership Potential, verified by an administrator.
Personal Statement
Passed CBEST
Passed Writing Proficiency Exam or equivalent verification of writing proficiency, such as a CBEST writing score of 41 or better or an acceptable alternative by petition.
Course Schedule Sample
EDAD 5001 (3 units)    Introduction to Educational Administration
EDAD 5101 (1 unit)    Laboratory for Educational Administration Digital Portfolios
EDAD 5061/5161 (4 units)  Educational Leadership & Fieldwork
EDAD 5062/5162 (4 units)  Research/Data Assessment & Fieldwork
EDAD 5063/5163 (4 units)  Pluralism, Collaboration, and Social Justice & Fieldwork
EDAD 5065/5165 (4 units)  Instructional Leadership & Fieldwork
EDAD 5066/5166 (4 units)  School Management & Fieldwork
EDAD 5064/5164 (4 units)  School Law & Fieldwork
EDAD 5067/5167 (4 units)  School Finance & Fieldwork
EDAD 5281 (2 units)      Clinical Internship
EDAD 5290  (2 units)    Reflection and Digital Portfolio Assessment
FAQ
What is the cost per semester?
As of Fall 2016, it's $2,391.75 per semester 
 
If I am a couple of months short for the 2 years of experience requirement, will this mean I will not be eligible to apply?
Yes and No. If you're that close, we MAY admit you, IF OTHER factors are assessed to be outstanding from the application review and a seat is available.
 
Can I still apply if I have the PPS credential and MS in Counseling instead rather than a teaching credential?
Yes. PPS is one of the equivalent credentials and the counseling experience with the PPS is equivalent to the classroom teaching experience. So if you have at least 2 years of experience with the PPS credential, you'll be eligible.
When is the registration period?
The University informs you of the assigned registration period. You will need to pay the fees 3-4 days prior to the beginning of the registration period in order to access to the GET system.
 
When do I get the registration info?
Our Division staff emails you the registration information 5-6 weeks prior to the beginning of the registration. If you do not receive the registration information, please call the division office at 323-343-4330.
I would like to do my fieldwork with the supervisor who does not have a copy of his credential and can only provide his credential number. Would that be a problem? Should I find someone else?
Ask them to download the credential info from the www.ctc.ca.gov.
 
I have a new site supervisor who is expecting her administrative credential to come in the mail any day. In the meantime, when she prints out her "credential," she gets verification that she has a Certification of Eligibility for the administrative services credential. Is this sufficient for a site supervisor?
The Certificate of Eligibility is fine for the first couple of weeks, but you'll need to submit a copy of her administrative services credential before the end of the quarter to get a grade for the fieldwork course; otherwise, you will get No Credit for the course. 
 
My supervisor and I have not officially met although I have attempted to contact them several times. I have e-mailed them the handbook and informed them of the program but I haven't received any response from them yet. Do you think I should try a different school instead? 
It's your decision to make. You'll need to decide if this is a usual behavior pattern of this principal or not. Remember, it's not the principal but you whose grade depends on meeting the deadline.
I am currently enrolled in the program. Unfortunately, I am unable to keep up with the required class work and fieldwork at this time. I am going through some very difficult family problems and I need to dedicate more time to my family. I do not want to withdraw completely from the program. I really want to stay in the program but I cannot handle the workload at this time in my life. 
If you cannot complete the courses you're currently enrolled, you will need to fill out a withdrawal form from the Division Office. Ask Betty or Karen in the office for assistance. 
On the other hand, if you can complete the classes this quarter and wish to stop taking classes for a while, you'll need to submit a Leave of Absence form, available from the Division Office, KH C2098.  
Is it possible to still get my administrative credential paperwork processed through the university even though I graduated this past June? If not, where do I go to get it processed?
I'm assuming that you did NOT apply for the credential before you completed the program. You  can apply for evaluation of credential through the Office for Student Services within the seven years from the completion of your program. 
Contact Information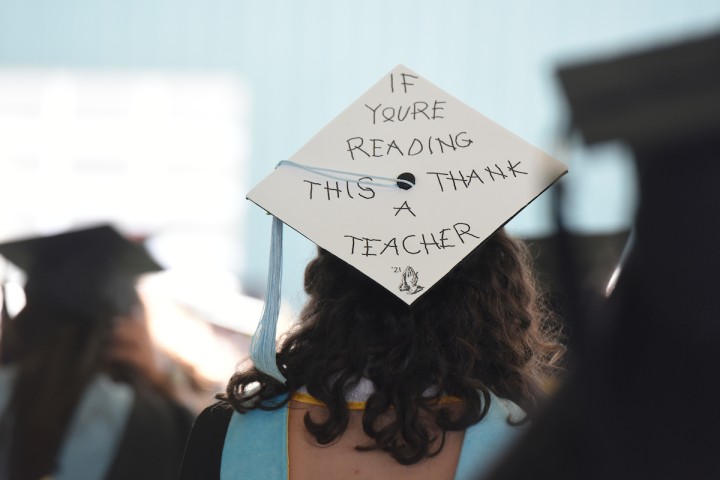 Division of Applied and Advanced Studies in Education
California State University, Los Angeles 
King Hall C2098,
Phone: 323.343.4330
Fax: 323.343.5336
Email: Betty Lee or Karen VonLawn
Office Hours and Staff
OFFICE HOURS
Monday | 8:00 AM - 6:00 PM
Tuesday | 8:00 AM - 6:00 PM
Wednesday | 8:00 AM - 6:00 PM
Thursday | 8:00 AM - 6:00 PM
Friday | 8:00 AM - 5:00 PM
STAFF
Dr. Anthony Hernandez, Division Chair
Betty Lee, Administrative Support Coordinator
Karen Von Lawn, Administrative Support Coordinator