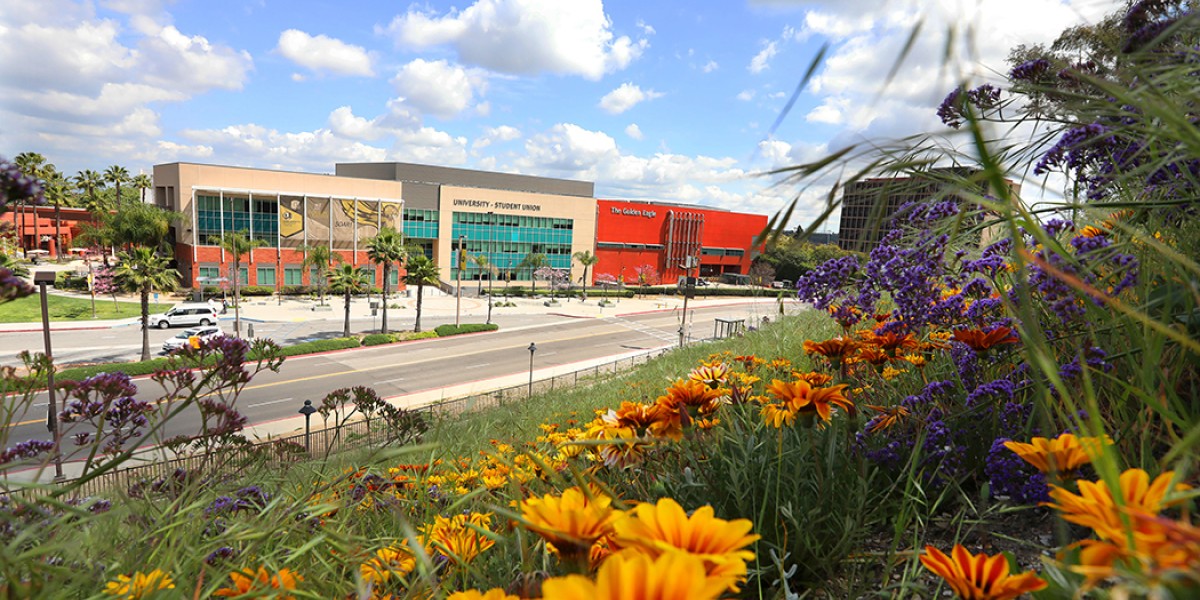 View/download a Campus Map.
General Parking
Visitors with guest passes park in the lot designated on the pass.
Visitors with reservations: check in at the parking kiosk for parking in Lot 4.
Visitors without passes: park in areas with permit dispensers or meters (top-level, Parking Structure C; all levels,
Parking Structure A; Lot 2; Lot 5; Lot 7).
NOTE: Permits/passes must be displayed at all times. Questions? Call Parking Administration at (323) 343-3704.
Disabled Parking
Parking with Cal State LA current permit only (includes persons with DMV Placards) on Circle Drive, Paseo Rancho Castilla, B-Level of the Parking Structure B, all levels of Parking Structures A and C, Lot 4, Lot 6, Lot 7, Lot 7A (residence area), Lot 8, and Lot 10.
Navigating King Hall
King Hall has 4 wings:
A- Southwest (nearest to Kennedy Library)
B- Southeast (nearest to Engineering and Technology)
C- Northeast (nearest to Lot 7)
D- Northwest (nearest to Lot 5)
Rooms in the middle corridor are associated with whatever wing they abut.
There are 6 floors, B (for Basement) to 5.
If the room assignment has 3 digits, then the room is in the Basement.
If the room has 4 digits, then it is on the upper floor.
Examples: D140 is in the D Wing Basement, and C4069 is in the C Wing Fourth Floor