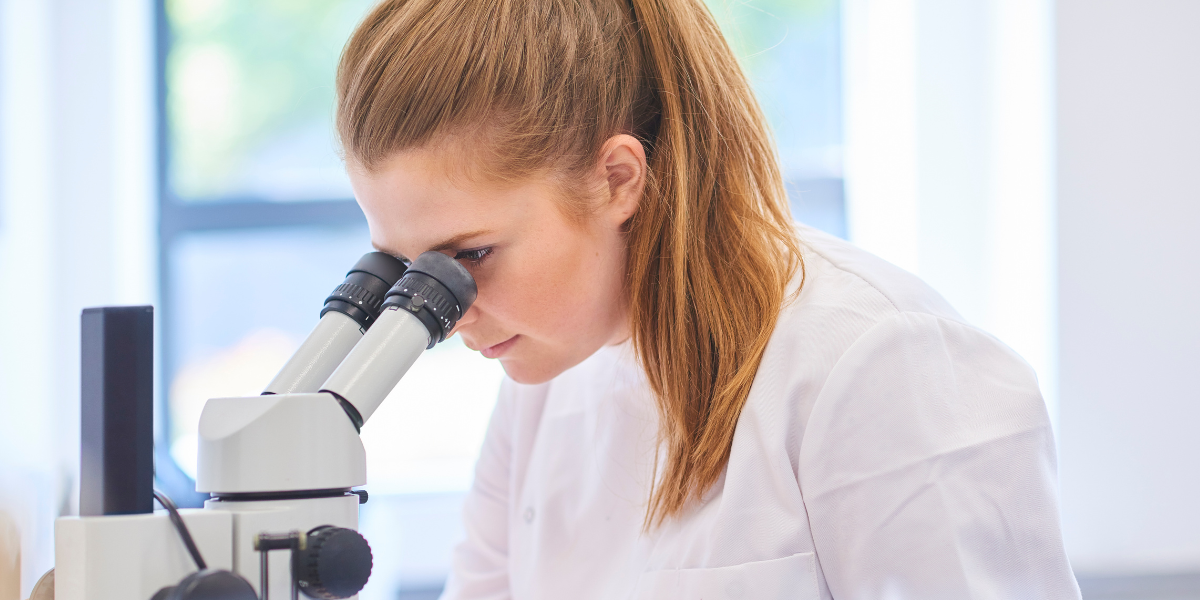 MORE INFORMATION
Read the Clinical Laboratory Scientist Brochure Certificate Program Brochure.
Review the Clinical Laboratory Scientist Certificate Program Curriculum.
The curriculum/courses in the Clinical Laboratory Scientist Certificate Program are:
MICRO 5100: ADV STUDIES HEMATOLOGY
Toni Ontiveros Arrendondo
MICR 520: ADV STUDIES TRANSFUSION
Usha Veeranna
MICR 5300: ADV STUDIES CLINICAL CHEMISTRY
Joshua Brown
MICR 5400: ADV STUDIES MEDICAL MICROBIOLOGY
Gloria Preza
Program admissions requirements for the Clinical Laboratory Scientist Certificate Program is a minimum of a bachelor's degree (baccalaureate) with specific course requirements, received by May of the year the internship begins. (This will be approved by the program director and accepted by the State of California for the purposes of licensure). Also:
16 semester (24 quarter) units of chemistry that must include clinical chemistry OR analytical (quantitative analysis) and biochemistry.
18 semester (27 quarter) units of biological sciences that must include specific classes in immunology, hematology, and medical microbiology.
Three (3) semester (4 quarter) units of physics must include instruction in the principles of light and electricity.
Prefer at least 4 units of upper-division biology laboratory instruction and at least one, and preferably all, of the following courses: physiology, genetics, biostatistics, and a lab class that includes molecular biology techniques.
Core courses (hematology, immunology, medical microbiology, and clinical chemistry or analytical chemistry (quantitative analysis) and biochemistry must have been completed within 7 years of the internship.
Proof of enrollment in or completion of all coursework must be received no later than February 15.
For candidates with foreign degrees whose language of instruction was not English, a minimum of 90 IBT, 7 IELTS, or 575 PBT TOEFL scores is required. IN ADDITION, an upper division course in hematology (with lab) or medical microbiology (with lab) taken in the United States with a grade of B or better.
Students must complete all admission requirements by May of the year the internship begins.
A minimum GPA of 2.75 (overall, science and last 60-semester units on a four-point scale. International students must have their transcripts evaluated by the U.S.A. credentials evaluation service IERF and their grades must be converted to a 4-point scale (course by course evaluation).
Three (3) letters of recommendation from upper-division/graduate course instructors or work supervisors, with at least one letter from an instructor.
Pending application to Laboratory Field Services for a Clinical Laboratory Scientist Trainee License. Final acceptance for admission to the program is contingent upon receiving this license.
Candidates must have United States citizenship or permanent residency in the U.S. to be admitted to the programs.
Beginning September 2016, prospective students will be allowed to apply to the program up to 3 times. After three (3) unsuccessful attempts, the applicant will no longer be eligible to enter the program. 
Applications for the Clinical Laboratory Scientist Certificate Program will be accepted from October 1 of the year preceding the internship until January 15 of the year the internship begins. Moving forward, the applications will be submitted via Cal State Apply. Below are application worksheets to help prepare you for application submission:
The per unit cost for the Clinical Laboratory Scientist Certificate Program is $675.
The total cost of the CLS Certificate Program is $12,825.
Please note that the total program cost does not include other related expenses in the program.
The CLS Certificate Program has been approved as a Gainful Employment Program by the Department of Education. Access the Gainful Employment Disclosure. Eligible trainees can apply for Federal Financial Aid to support them during the year that they are in the program.
CLS Outcome Measures

2021-2022 (n=32)

2020-2021 (n=31)

2019-2020 (n=30)

2018-2019 (n=32)

Cumulative

External certification or licensure results (when exam taken within 12 months of completion of program) - % pass

97%

97%

100%

97%*

98%

Graduation rates - % graduated

100%

100%

100%

100%

100%

Attrition rates - % did not complete

0%

0%

0%

0%

0%

Placement rates (i.e., employment positions in the field of study or pursuit of further education) - % hired

97%

97%

100%

97%

98%

*One student passed second attempt in 2021 bringing to 100% passage rate for cohort

 
 
 
 
California State University programs for professions that require licensure or certification are intended to prepare the student for California licensure and certification requirements. Admission into programs for professions that require licensure and certification does not guarantee that students will obtain a license or certificate. Licensure and certification requirements are set by agencies that are not controlled by or affiliated with the California State University and licensure and certification requirements can change at any time.
The California State University has not determined whether its programs meet other states' educational or professional requirements for licensure and certification. Students planning to pursue licensure or certification in other states are responsible for determining whether, if they complete a California State University program, they will meet their state's requirements for licensure or certification. This disclosure is made pursuant to 34 CFR §668.43(a)(5)(v)(C).
The California State University, Los Angeles is accredited by the WASC Senior College and University Commission (WSCUC), among other accrediting agencies. For more information, please visit CSU Accreditation & State Authorization.
For more information about the Clinical Laboratory Scientist Certificate Program, email Gloria Preza or call (323) 343-6065.