The Master of Arts in Sociology provides 30 units of advanced work in the theory and methods of social research. The program offers a comprehensive study of general sociology, preparing students for doctoral programs, research and policy, teaching at the community college level, and careers in social services or government agencies. Students can tailor the program to suit individual interests by working with our outstanding faculty in their areas of specialty.
At Cal State LA Sociology, you'll be among a tight-knit cohort of student colleagues who are passionate about social analysis and social change. Small class sizes, hybrid/online classes, and evening classes allow for flexible and collaborative work with faculty and fellow students. Our location in the diverse, global city of Los Angeles provides a dynamic social laboratory for you to explore your research questions and to seek post-graduate and professional opportunities.
Program Information
Students interested in the M.A. program can apply through the Admissions Office.  The Sociology Department does not require any other materials than those submitted through the university admissions process. Students will be accepted until the deadlines established by the University for Fall term admissions.
The Sociology Department has two admissions requirements in addition to university requirements:
GPA of 3.0 or better in a set of 8 specified prerequisite courses or their equivalents (SOC 2010; SOC 2100; SOC 3100; either SOC 3900 or SOC 3910; SOC 4120; and the four most recently completed upper-division sociology elective courses, excluding Independent Supervision courses.)
GPA of 2.75 or above in an additional 24 semester units of upper-division undergraduate coursework. If more than 24 additional upper-division semester units of coursework have been completed, those courses least relevant to the Sociology MA Program will be omitted from the GPA calculation.
The M.A. in Sociology requires 30 units, with at least 27 units in 5000-level courses. Students also select a Culminating Experience Option: Option A (Thesis), Option B (Comprehensive Examinations), or Option 3 (Portfolio Project). Units are distributed as follows.
Required Core Courses (18 units):
SOC 5000 - Introduction to Graduate Studies, the Discipline, and the Profession
SOC 5010 - Qualitative Research Methods in Sociology
SOC 5011 - Quantitative Research Methods in Sociology
SOC 5012 - Advanced Statistics
SOC 5020 - Seminar: Classical Sociological Theory
Elective Courses (7-9 units)
6 units of 5000-level Sociology courses specifically designated as seminars:
SOC 5220 - Social Psychology
SOC 5260 - Sociology of Deviant Behavior
SOC 5400 - Partnership, Marriage, and Families
SOC 5410 - Gender and Labor
SOC 5440 - Organizations, Work, and Social Change
SOC 5600 - Race, Ethnicity, Power, and Justice
SOC 5800 - Criminology
SOC 5890 - Secondary Data Analysis
SOC 5900 - Special Topics in Sociology
SOC 5930 - Teaching Sociology at the College Level
Option A and Option C students take at least one additional elective unit that may include but is not restricted to an additional seminar. Option B students must take 3 additional elective units that may include but are not restricted to an additional seminar. (Refer to Course List 2).
Culminating Experience (3-5 units):
All new M.A. students entering the program are automatically registered under Option B: Comprehensive Examination. Students who successfully achieve candidacy may elect to change to Option A, remain in Option B, or change to Option C, at their discretion and in accordance with college and department policy.
Requirements for each Option are outlined in the University Catalog.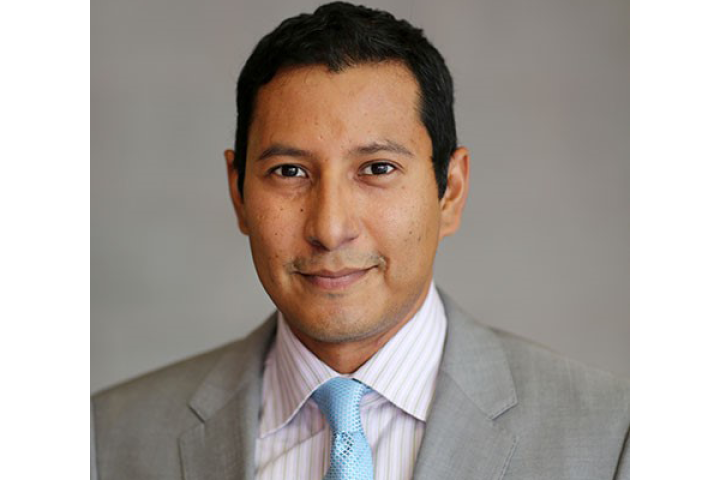 M.A. Program Contact Information
Interim Graduate Director
Dr. William Estuardo Rosales
Email: [email protected]