The Mobility Center is a service-learning-based therapeutic exercise program located off-campus at 1000 S. Fremont Avenue Building B-1, Lower Level, Suite B10200 Alhambra CA 91803. Our students gain real-world, hands-on experience working with clients from our East Los Angeles community and beyond.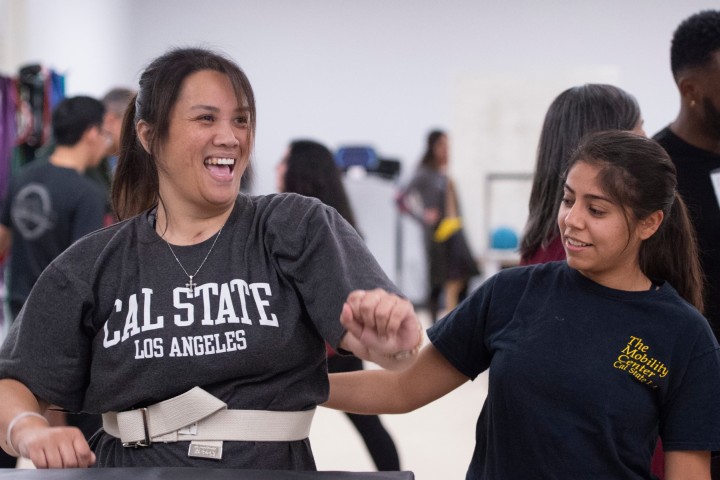 Services
At the mobility center, we offer services from Therapeutic exercise and Locomotor Training (BWST). Learn more about us via the tab below and how you can locate us to begin utilizing our services.
Research
The Mobility Center is associated with the Spinal Cord Injury Exercise Research Lab (principal investigator: Christine Dy, Ph.D.) and the Spinal Plasticity Lab (principal investigator: Ray de Leon, Ph.D.) at Cal State LA. These labs engage in scientific research to improve function, health, and quality of life after devastating neurological injury.