Family Nurse Practitioners' Culmination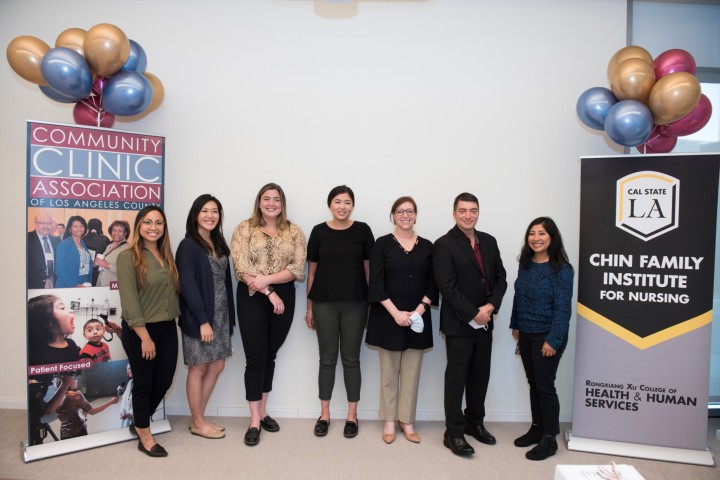 Family Nurse Practitioner's Celebrate the Culmination of their 8-Month Residency
Eight Family Nurse Practitioners (FNP's) and their family members gathered at Union Bank Plaza in Los Angeles recently to celebrate the culmination of the 8-month residency program created in partnership between the Chin Family Institute for Nursing (CFIN) and the Community Clinic Association of Los Angeles County (CCALAC).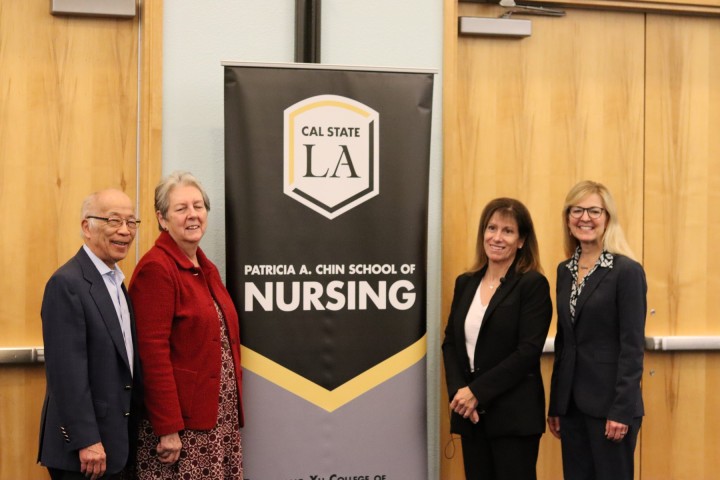 The 14th Annual Evidence-Based Nursing Forum
Sponsored by the Chin Family Institute for Nursing, The Patricia A. Chin School of Nursing, and the STTI Nu Mu Chapter event focused on "Ethics and Nursing Practice: Improving care through Social Justice." Guest speakers Heather Fitzgerald, MS, BSN, BA, RN, HEC-C discussed "Measuring ethical practice: Can instruments create cultures of excellence? And Jeannine Loucks, MSN, RN-BC, PMHN discussed "Impact of Homelessness & Mental Health on healthcare delivery."
   Upcoming Events
The Chin Family Institute for Nursing is hosting a Zoom webinar workshop supporting frontline healthcare professionals during COVID-19. Join us Friday, November 19, 2021, from 8:45 a.m. to 12:00 p.m. PST.  We will provide participants with tools to access self-care skills designed to build a therapeutic mind-body connection and experiences ways to express oneself during stress. Please click the tab below for more information.