The Office of the Provost provides oversight of Cal State LA's eight colleges and the University Library and works in collaboration with divisions across campus to ensure student success. As chief academic officer, the provost has administrative responsibility for the University's teaching and research.
About the Interim Provost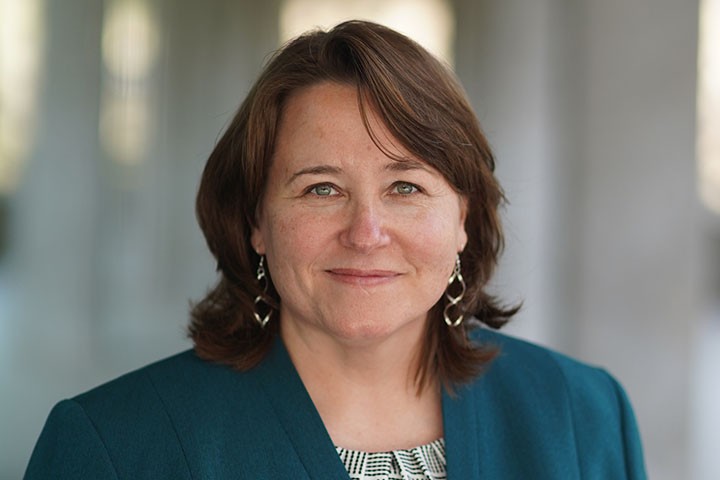 Dr. Bippus is the interim provost and vice president for Academic Affairs at Cal State LA, ranked number one in the nation for the upward mobility of its students. She assumed the role of Cal State LA's chief academic officer in June 2023. She has been part of Cal State LA's Leadership Team, as vice provost of Academic Affairs, since August 2015.
#1 for Upward Mobility
upward mobility
Transforming Lives and Communities
Cal State LA is ranked number one in the nation for the upward and economic mobility of our graduates. That means we're the best university in the U.S. at helping our students earn their degrees and propel up the economic ladder. Learn more about how a Cal State LA degree transforms lives and communities from studies by the Equality of Opportunity Project, now Opportunity Insights, and the Third Way.
Initiatives and Priorities
Faculty Recruitment
As announced last fall, our University is planning to hire a historic number of full-time, tenure-track faculty this year.
Diversity, Equity, and Inclusion
Cal State LA remains committed to maintaining a diverse and inclusive campus where all students feel a sense of belonging.
Student Success
Cal State LA continues to support our students' success through academic, advising, and support programs.
Graduation Initiative 2025
Cal State LA has made great strides as part of GI 2025, an ambitious CSU initiative to increase graduation rates, eliminate equity gaps in degree completion, and meet California's workforce needs.