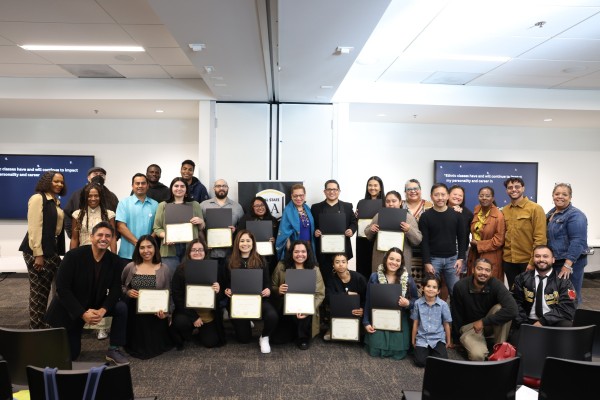 The College of Ethnic Studies (CoES) at California State University, Los Angeles was established in 2019 and is the first such college to be established at a university in the U.S. since 1969. The CoES is composed of a community of faculty, staff, and students across three departments: Asian and Asian American Studies, Chicana(o) and Latina(o) Studies, and Pan African Studies. The college offers a transformative educational experience grounded in the principles of academic excellence and the histories, cultures, struggles, and accomplishments of diasporic communities of color and Indigenous communities, making connections between the local and transnational.
The mission of the college is to develop leaders who engage in rigorous, self-reflexive study that motivates critical engagement, self-determination and decolonial understandings of the world. The college provides an interdisciplinary intellectual space that inspires students to transform inequities based on race, ethnicity, nationality, gender, sexuality, ability, class, and the intersections among them, while advancing visions of social, political, and economic justice.
A gift to our college contributes to making a difference in the lives of our students and in the lives of our community members.
For more information on how you can support the College of Ethnic Studies, please contact:
Julianne Malveaux, Ph.D. 
Dean, College of Ethnic Studies
(323) 343-6960


[email protected]



Robert Y. Avalos
Vice President for University Advancement,
Executive Director of the Cal State LA Foundation
(323) 343-3060


[email protected]