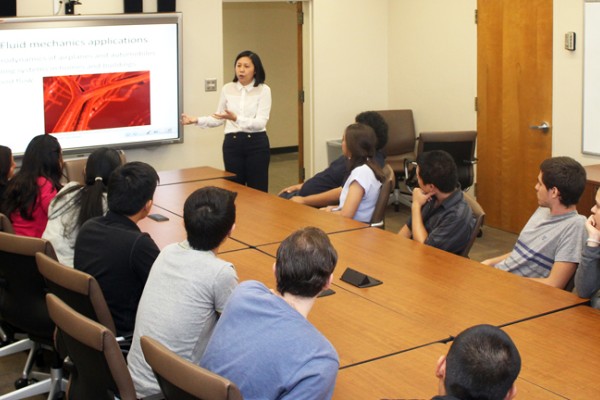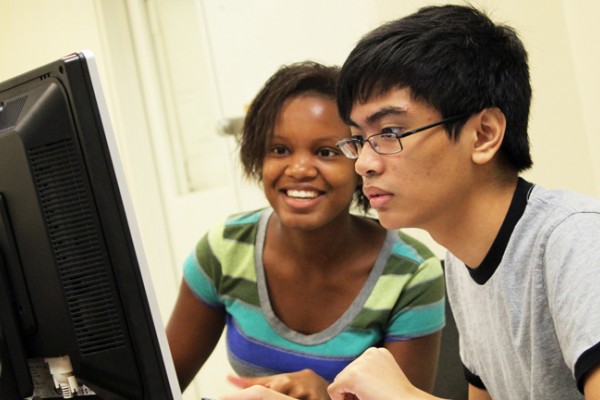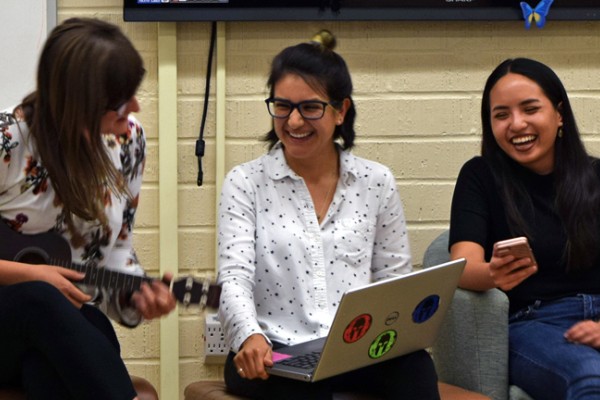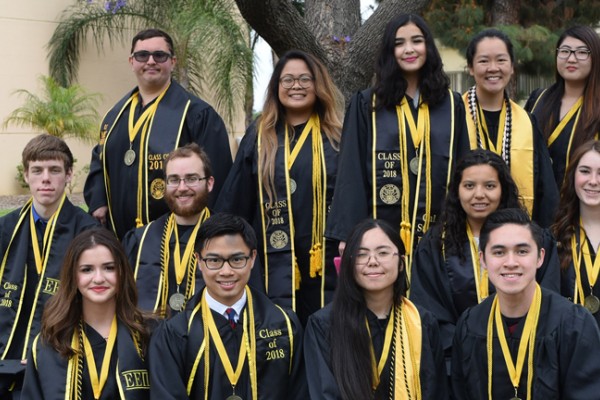 The Honors College and Early Entrance Program provide an academically enriched and socially supportive environment that inspires students in all disciplines to become creative and critical thinkers as well as leaders in their fields. With core learning goals focused on civic engagement, leadership, and knowledge creation, it prepares students to address the most pressing challenges of the 21st century.
We offer the resources of a major public university combined with the best features of a liberal arts college. Exceptional faculty and interdisciplinary courses foster the intellectual curiosity of all students and provide rigorous preparation for those interested in pursuing advanced degrees in graduate or professional school. Caring staff and specialized advising help each student achieve his or her personal and academic goals. Motivated and high-achieving peers encourage each other to reach their full potential.
Your gift to the Honors College allows students the ability to foster their intellectual curiosity in preparation of their academic and professional goals, and helps sustain the excellence of Honors College and EEP programming and student leadership community enrichment activities.
FUNDING PRIORITIES:
Honors College Student Scholarships: support the education and academic experience of outstanding students in the Honors College and Early Entrance Program.

EEP Pathway Program Scholarship: support low-SES students with $5,000 scholarships, providing $3,000 toward SAT/ACT preparation courses and exams and the Honors Academy enrichment program; and $2,000 for a first-year Cal State LA scholarship or academic enrichment opportunity of the student's choice.

Endowed Faculty for the Honors College: support the hire of a tenured faculty member currently at Cal State LA to teach interdisciplinary Honors College courses (humanities, social sciences, arts, and more), mentor students, assist in developing and implementing faculty engagement activities, and guide research activities in the Honors College.

EEP-Honors Spaces and Facilities Support: Provides critical funds for maintenance costs, furniture and facilities costs in order to provide students with high quality resources as they pursue their academic goals.
For more information on how you can support the Honors College and the Early Entrance Program, please contact:
Katie McGorman
Major Gift Officer,
University Advancement
(323) 343-3075


[email protected]