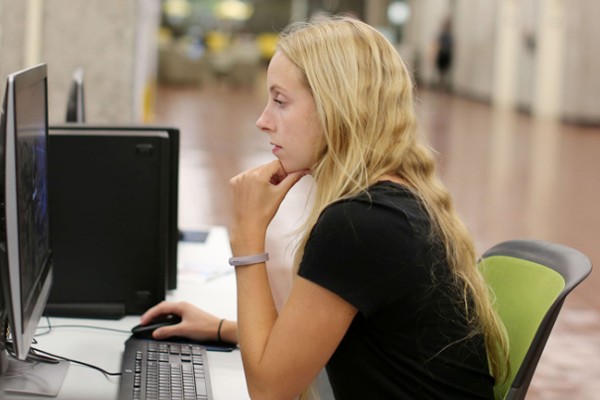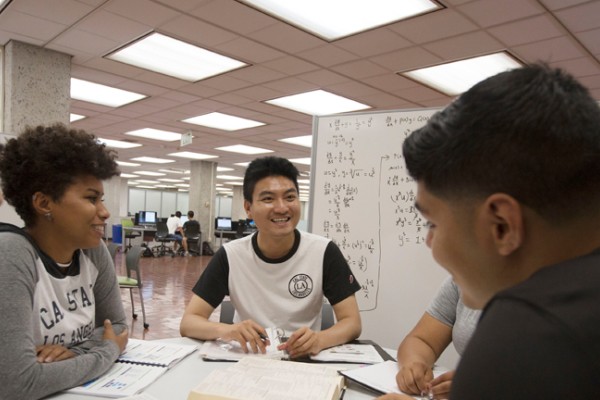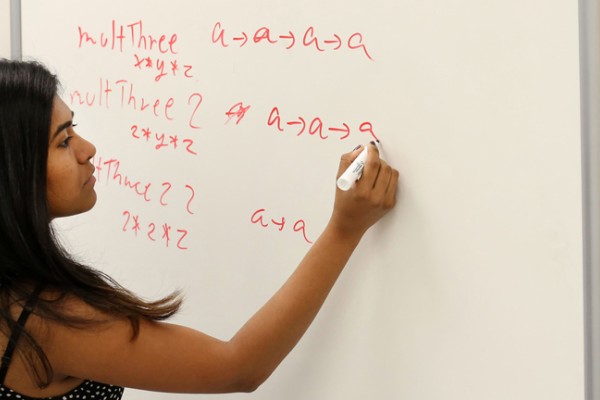 The University Library is central to the successful achievement of Cal State LA's mission of cultivating and amplifying our students' unique talents, diverse life experiences, and intellect through engaged teaching, learning, scholarship, research and public service.
The University Library advances intellectual discovery, stimulates creativity, inspires learning and transforms our diverse and engaged communities by connecting people to knowledge, providing learner-centered spaces, and delivering innovative and responsive services.
Our vision is to be a transformative physical and digital center of intellectual exploration, knowledge creation, and scholarly and creative engagement that will prepare students to be lifelong learners and information-literate global citizens in an increasingly digital environment.
Thank you for your interest in supporting the hub of learning and engagement for Cal State LA. Your gift fosters an environment of creativity and intellectual growth, and allows the University Library to provide the services, learning tools, spaces and collections that are relevant and easy to access and use.
Learning & Academic Commons: supports a comprehensive plan to reimagine and transform the library to become the campus hub for teaching, learning, research, knowledge creation and student success.

Endowment for Special Collections & Archives: supports the acquisition and preservation of rare and distinctive materials focused on the cultural and local history of the diverse communities in greater Los Angeles and San Gabriel Valley.

Endowment for Digital Library Initiatives and Emerging Technologies: supports the development of expertise and services that support and advance digital scholarship, and emerging technologies that impact teaching, learning and research.

Endowment for Library Special Initiatives: supports programs, projects and other activities that benefit the University Library and university community.
For more information on how you can support the University Library, please contact:
Robert Y. Avalos
Vice President for University Advancement,
Executive Director of the Cal State LA Foundation
(323) 343-3060


[email protected]