Are you interested in gaining foundational content and pedagogical knowledge in Ethnic Studies? Would you like to teach Ethnic Studies in K-12 contexts?
Program Description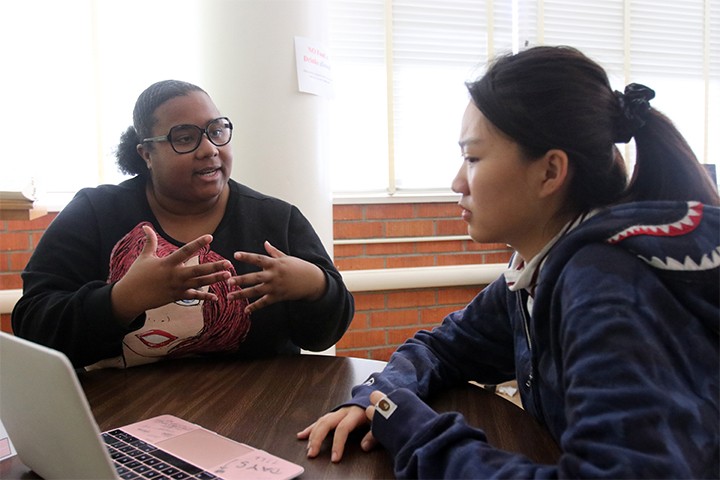 The Post-Baccalaureate Certificate in Ethnic Studies Pedagogies is housed in the College of Ethnic Studies at Cal State LA, the second such college in the nation. Courses are taught by experts in the field. The certificate prepares pre-service/credential candidates and in-service teachers for teaching Ethnic Studies in K-12 contexts.
Core Courses
The certificate is a four-course program of study (12.0 units) that includes specialization in the areas of: (a) Ethnic Studies hxstory, (b) Ethnic Studies literature, (c) Ethnic Studies intersectionality, and (d) Ethnic Studies pedagogies.
Complete ONE course from the following:
 
| | |
| --- | --- |
| PAS 3810 | Literary Explorations of Racism and JusticePAS 3810 |
| PAS 4220 | Themes in Black Literature |
| AAAS 3000 | Methods of Research & Writing for Asian/Asian American Studies |
| CLS 4020 | Literatures of Resistance: Chicanx & Latinx Voices |
| AIIS 3870 | American Indian Literature and Theater |
Complete ONE course from the following:
PAS 3550
Literary Explorations of Racism and Justice
Race and Culture in the Americas, Race Culture Americas
PAS 4010
Topics on Education and African American Advancement
PAS 4000
Psychology and African Americans
CLS 4200
History of the Chicano People in California
AAS 4520
Advanced Seminar in Asian and Asian-American Studies- Cultural Competency
AIIS 4000
Indigenous Peoples of Mexico & Central America: Land, History, Culture
AIIS 4400
California Indian Studies
Complete ONE course from the following:
 
| | |
| --- | --- |
| PAS 3050 | Black Feminism and Womanism |
| PAS 3070 | Black Manhood and Masculinity |
| PAS 3480 | Race, Class, and Gender |
| CLS 3300 | Race, Class, & Gender |
| CLS 4290 | Chicana Feminisms: History, Theory, Praxis |
| CLS 4400 | Joteria Expressions in Las Americas |
| AAAS 3480 | Race, Class, and Gender |
| WGSS 3600 | Comparative Analysis of Indigenous Women Experiences in the Americas |
| | |
| --- | --- |
| EDCI 5070 | Research and Methods in Ethnic Studies Pedagogies in P-12 |
| ULRN 5000 | Methods in Ethnic Studies Teaching: Decolonial Pedagogies in K-12 Schools |
Admissions Requirements
Current Cal State LA Students:
Eligible to begin enrolling in Fall 2023 courses
Apply to the Certificate Program through CSU Apply.
Non-Cal State LA Students:
Spring 2024 semester application window opens August 1, 2023 and closes October 15, 2023.
Fall 2024 semester application window opens October 1, 2023 and closes April 15, 2023.
Students pursuing Bachelor's Degree:
All prospective students should apply through CSU Apply.
Frequently Asked Questions
Yes, as long as you enroll in the post-bac certificate via CSU Apply, and you must have completed your BA/BS requirements.
Some courses will be offered online synchronous, some hybrid, and other face-to-face. We offer various options to meet student preferences.
 
Note: Given the design of a program rooted in the apprenticeship to learning to teach Ethnic Studies, this program is not a 100% online distance program. Some courses, especially the ULRN 5000 and EDCI 5070 methods/pedagogies courses need to have a face-t0-face component.
The University student fees summary lists the costs infromation. Please note that cost varies whether you complete all four courses in one semester versus two semesters.
Yes, but they have to pay non-resident tuition fees.  Non-resident tuition incurs as an additional cost.
This certificate is aimed at K-12 teaching in schools. Please check with your community college campus to see if these courses can count toward your requirements.
Students should be able to "transfer in" one course.  It cannot double count toward a graduate degree but you can get credit for the certificate.
No. Only students enrolled as undergraduates can add minors.  By definition, undergraduates cannot enroll in the post-baccalaureate certificate program.
Students should not expect to use more than 3 out of 12 units that were taken prior to enrollment in the certificate program.  They need to take at least 75% of the coursework in residence.
Contact Information:
Miguel Zavala, Ph.D., Certficate Coordinator