CoES Administration
Main Office Phone: (323) 343-6960
Email: [email protected]
Mailing Address:
      College of Ethnic Studies
      California State University, Los Angeles
      King Hall D1052
      5151 State University Drive
      Los Angeles, Ca 90032
College Staff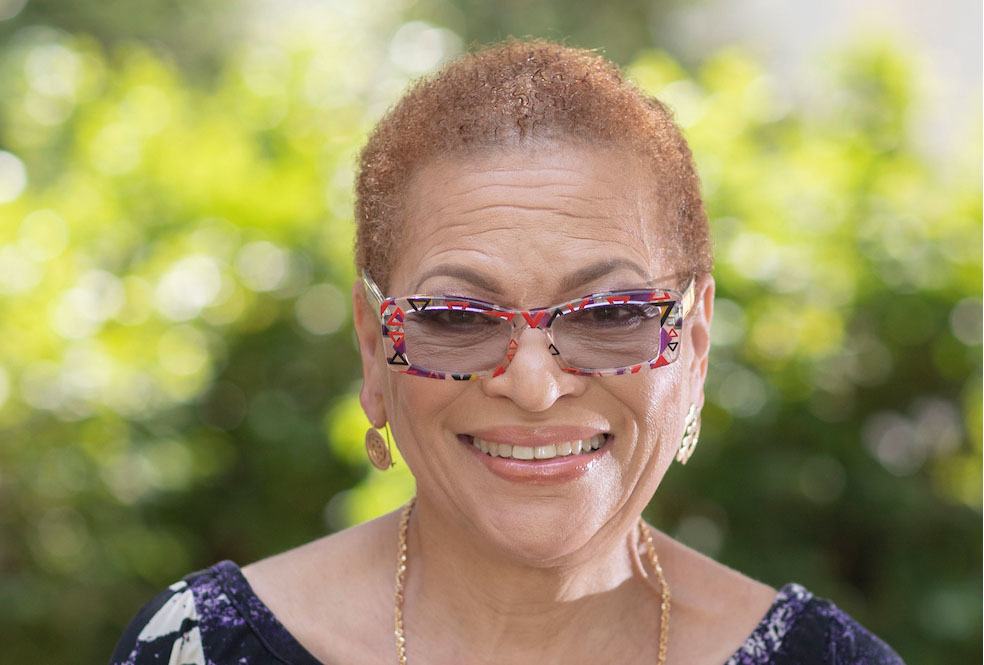 Dr. Julianne Malveaux is an economist, author, activist, television and radio commentator, entrepreneur, and educator.   She earned her Ph.D. in economics in 1980.  Her dissertation was titled "Unemployment Differential by Race and Occupation."   Currently, she serves as Dean of the College of Ethnic Studies at California State University at Los Angeles.  She was the 15th President of Bennett College for Women in Greensboro, North Carolina, serving from 2007 through 2012.  For her distinguished service, she was named President Emerita.  In her five years at the college, she was the architect of the first new construction in nearly three decades.  Her footprint at Bennett includes curricular advances in global studies, entrepreneurship, leadership, and communications.
Julianne Malveaux has written about virtually every aspect of the Black experience and demographic shifts and their impact on the economy.  She has written about health, wealth, gender, intersectionality, law, and public policy.  Malveaux has been especially concerned about the wealth gap and its connection to our nation's history of racial economic envy (Wilmington, NC 1896, Tulsa, Oklahoma 1921).  She is a member of the National African American Reparations Commission (NAARC) and is a strong proponent of reparations to close the wealth gap and testifies before Congress about this matter on June 19, 2019 (Juneteenth).  She writes a weekly column.

Malveaux's most recent book, Are We Bettter Off: Race, Obama and Public Policy, was published in 2016.
Malveaux has led women's, civil rights, and other organizations.  She has taught at several universities and holds honorary degrees from the University of the District of Columbia, Benedict College, Marymount College, and Sojourner Douglas College.  She serves on the Boards of the Economic Policy Institute; Save A Girl, Save a World; and the Black Doctoral Network, among others.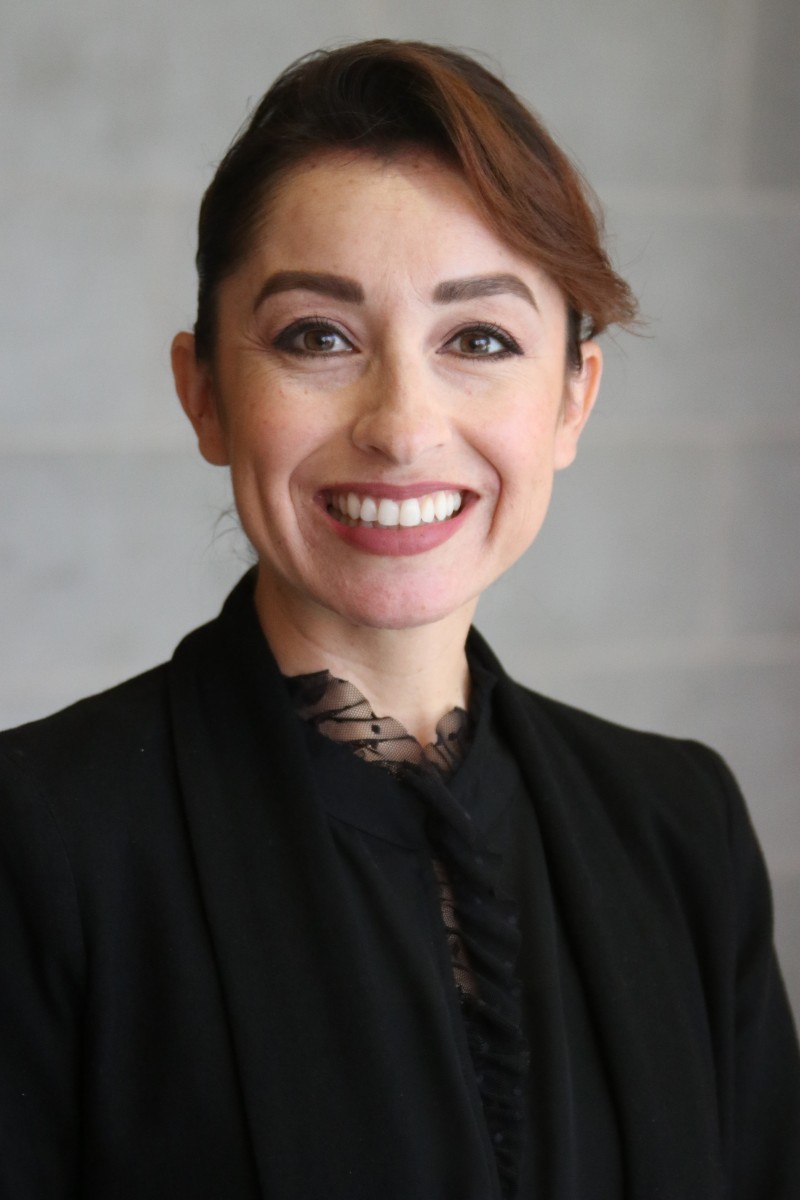 Andrea Villegas is the Director of Student Success & Advising for the College of Ethnic Studies and the Executive Director of Student Success & Advising for Cal State LA.  In collaboration with staff, faculty, and advisors, Andrea is excited to create the College of Ethnic Studies first Advising Center as a warm and welcoming space for COES students.  Prior to Cal State LA, Andrea was the Associate Dean of Academic Support at Whittier College, the Associate Director of Graduate Programs in the A. Gary Anderson Graduate School of Management at University of California, Riverside, the Southern California Regional Admissions Counselor for Humboldt State University, and the Advising Coordinator for Education Talent Search (TRiO) at California State University, Northridge (CSUN). Andrea began her career in higher education coordinating the student-athlete peer mentoring & tutoring program, graduate Lecture for the Department of History, and as a graduate intern in Educational Opportunity Program (EOP) at CSUN. Andrea earned a bachelor's degree in Political Science and a master's in History from CSUN and is currently a Doctoral Candidate in Educational Leadership at California State University, Fullerton.  She is passionate about advocating and supporting students in reaching their personal, professional, and academic goals at Cal State LA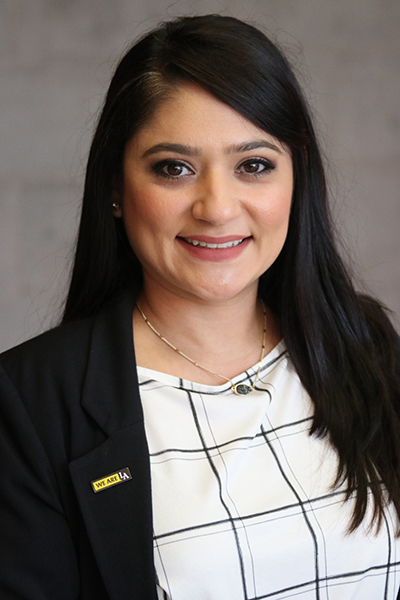 Marissa Garcia joined Cal State LA's advancement team in 2018. During her time she has helped raise over $5 million dollars and been part of the We Are LA Campaign which has raised over $85 million. She has over 13 years of fundraising experience. Her prior employment tenures include serving as the Director of Development at Cantwell Sacred Heart of Mary High School in Montebello and Director of Special Events and Publications at Mater Dei High School in Santa Ana. She received her Bachelor of Arts in English from Whittier College and a Masters of Management from the University of Phoenix. She lives in Whittier with her husband and two young children.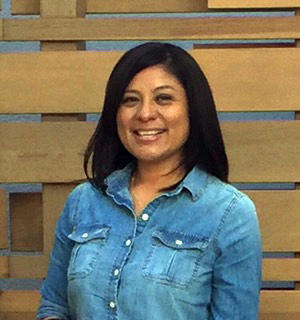 Aidee Romero was raised in the city of Lynwood, where she graduated from Lynwood High School. She attended California State University, Long Beach, where she received a B.A. in Communicatiom Studies. Her combined education, trainimng, and experience working in afterschool, educational, virtual, and recreational programming have cultivated a deep passion for student success. Aidee is committed to supporting student learning, development, and empowering students by providing resources to facilitate a brighter future for individuals and their communities. On her time off, she loves spending time with her family and friends exploring new adventures.