Business Pitch Training Helps Students win at UCI and Startup Weekend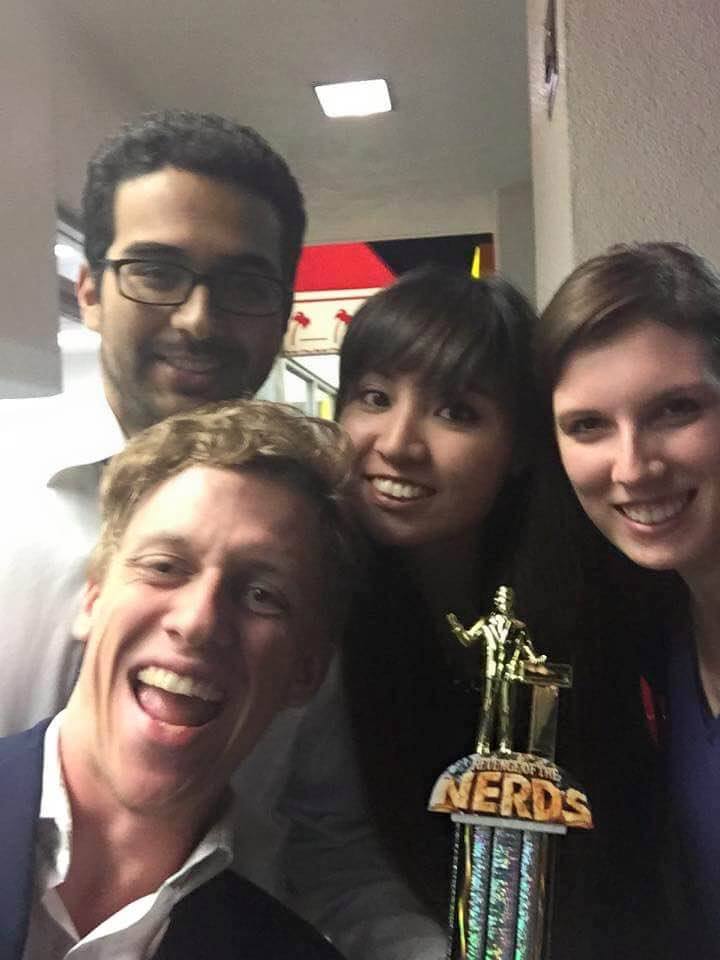 Encouraged by the training and support provided by Barney Santos and his startup training team, two teams in the 2015 Business Pitch competition continued on to place in other startup competitions around Los Angeles.  Developers of the Erbantrails app, a service to connect international students and increase international networking, earned 2nd place in the University of California Irvine Blackstone Launchpad Program. Students Victor Garcia, Ben Kirsch, Laura Marie Prellberg, Jose Daniel Rubio, and Po Yi won $18,000 from Microsoft and $5,000 from Amazon to continue development of the service.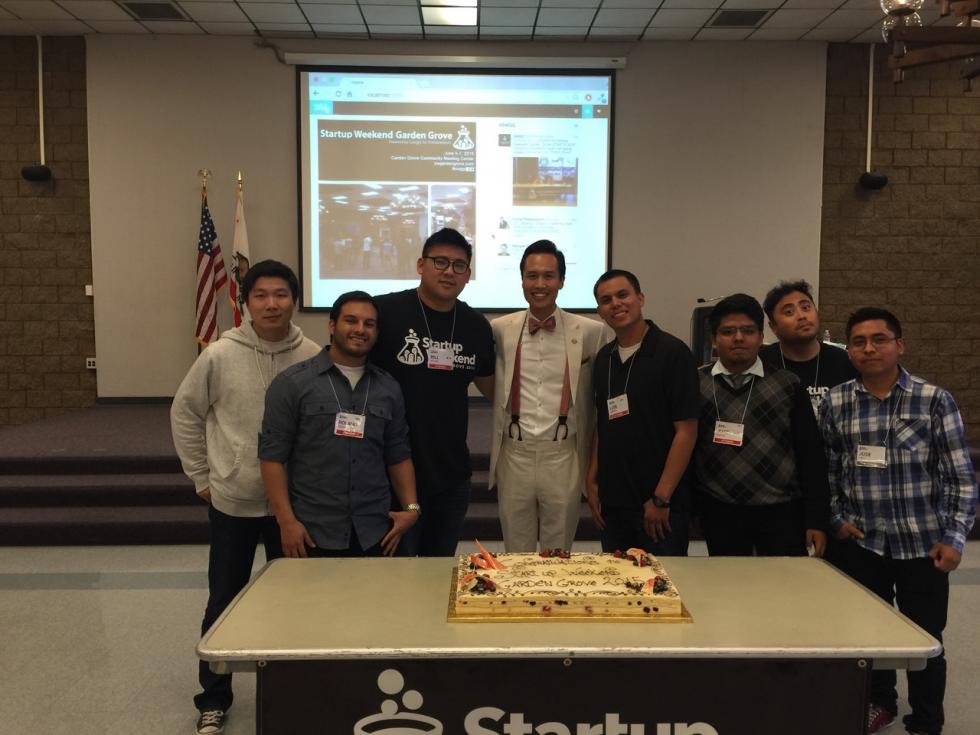 Business and ECST students Jose Garcia, Bill Holden, Luis Correa Roland Saenz and Meng Cao won 2nd place at Google's Startup Weekend Garden Grove for their service Roadiy, a roadside assistance app that crowdsources hyper local tow truck services.  Congratulations, we're so proud!