CBE student Markus Just, center back for Cal State LA's men's soccer team, credits luck, hard work, and a great support group for his successful journey to landing a dream job after graduation.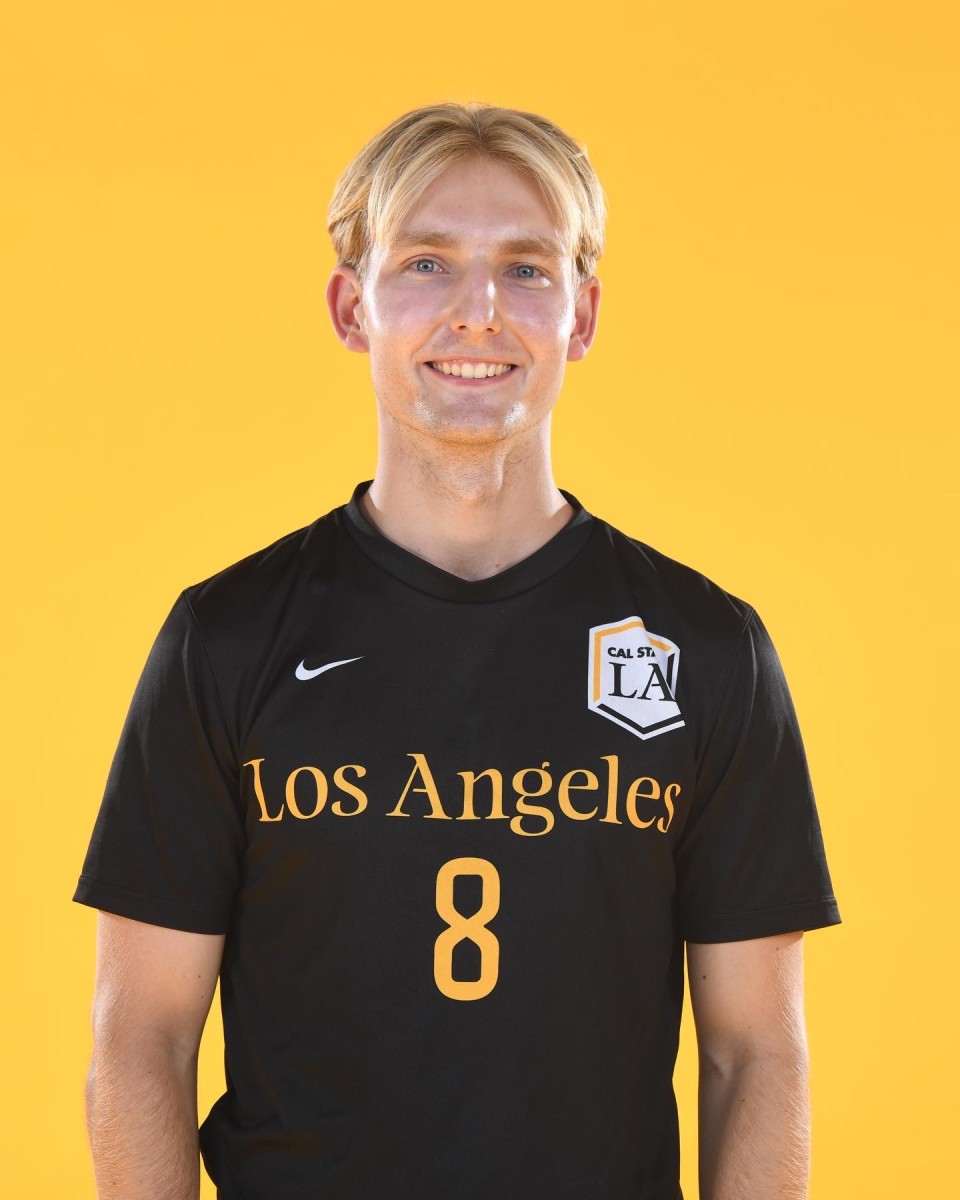 Markus Just, graduating class of 2023 
After graduating from San Francisco State in 2022 as captain of the men's soccer team with a bachelor's degree in business, Just had a year of eligibility left as a student-athlete. He was faced with the question of whether to retire and return home to Norway or pursue another year of collegiate soccer. 
It was his love for the sport that led him to Cal State LA, where he was able to pursue a master's degree in information systems while continuing to play.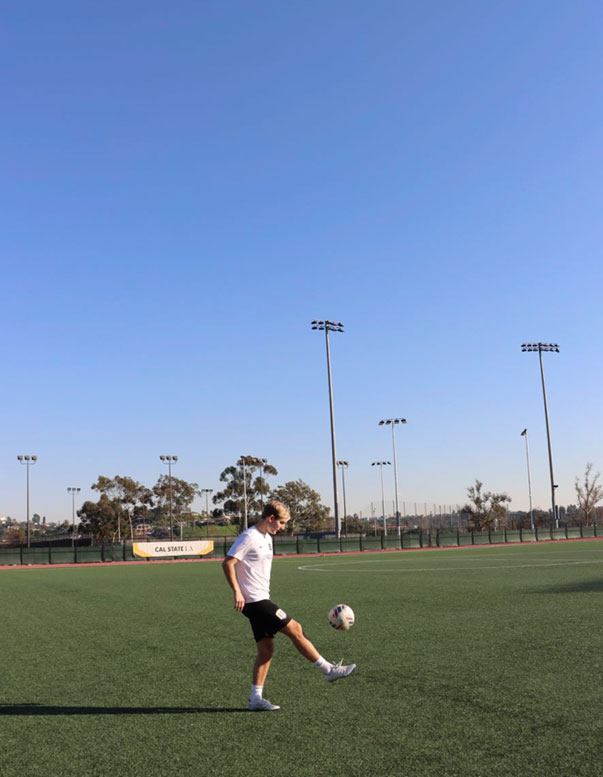 Markus said that practicing in Southern Californian weather has been a welcome change.
Just plans to graduate in May and has accepted a job as an IT engineer with Sopra Steria, which was named "Norway's best workplace" by Great Place to Work in 2022 for the fifth year in a row. 
"My advisor Professor Arun Aryal and Professor Nanda Ganesan both really helped me to get to where I am today. Without them, I would not have pursued my master's, or gotten a job at this amazing company," Just said.  

Markus on friendship: "Everywhere feels like home, it's the people and not the place that create that feeling."
His teammates from left to right: Emil Antonacci and Tommaso Belli. 
His experience as a student-athlete is unique, Just said, and not a common opportunity for students in Norway.  
 "My family is really proud that I am able to accomplish this, while getting a stellar education," Just said.  
Through his experiences on the field and in his CBE courses, Just said he has learned valuable tools that will help him in his career.  
"My experience being a student-athlete at CBE has taught me time management, goal-setting practices, and leadership," he said. "It has definitely been busy doing a master's in just one year but my supportive and helpful professors have made this possible for me." 
It is evident that Just feels both excitement for the future, and nostalgia and appreciation about this chapter's end. 
Just also recently represented CBE alongside teammates in the International ERPSim Logistics Sustainability Game Competition, placing second among teams from around the world. He serves as an example of both academic and athletic excellence at Cal State LA. His fellow Golden Eagles are excited to see where his experience at CBE takes him next.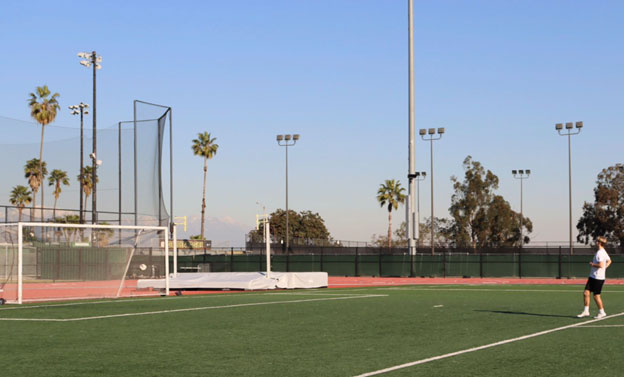 Markus shoots on goal at Cal State LA. 
Article published on February 13, 2023 by Nicole Ju