The Janice Cordova Garden of Well-Being at Cal State LA is guided by the mission of the WellBeingU initiative. Our hope is that the experience of the garden provides the benefits of enhanced mood, reduced stress, and improved concentration.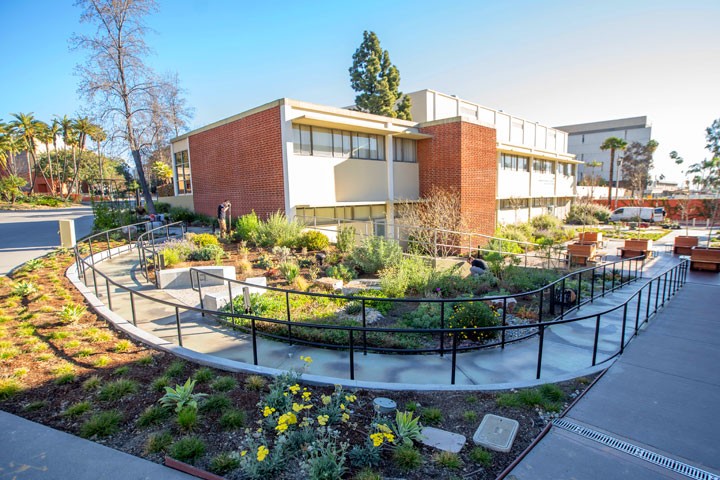 The Upper Terrace
The upper terrace and entrance to the garden, adjacent to the Main Walkway, is a transition into the special world of beauty, peacefulness, and self-care that lies within. This area invites you to leave your cares and responsibilities behind for a time so that you can rest, heal, and be inspired. 
Explore the Garden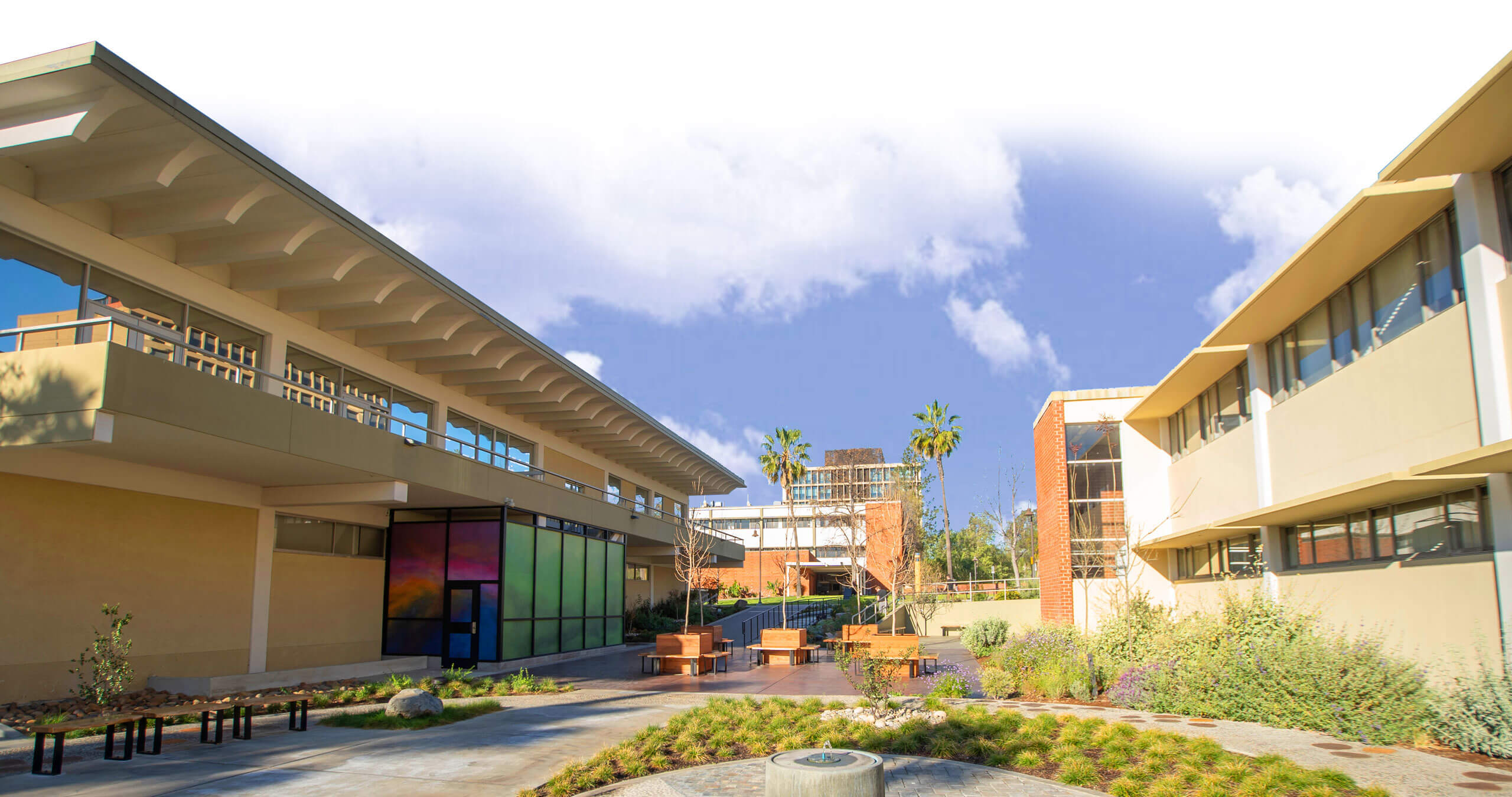 Located in the heart of campus, the Janice Cordova Garden of Well-Being is a beautiful place for meditation, gathering and refreshment. It features a meditative walking path, as well as local plants that promote relaxation, healing, and transcendence. The space embodies multiple uses and serves multiple needs, also offering a peaceful place for meetings, campus events, and student engagement.
Garden Features
Meditative Path and Benches
The garden features a meditative path offering a sensory experience with an assortment of textures as well as benches where you can sit, reflect, and enjoy the plant life and calm atmosphere.
Color Paintings
Reproductions of original oil paintings by artist Mika Cho adorn the glass door and windows of the Student Health Center building adjacent to the garden. The abstract pieces are visual metaphors of human emotions.
Founding Donors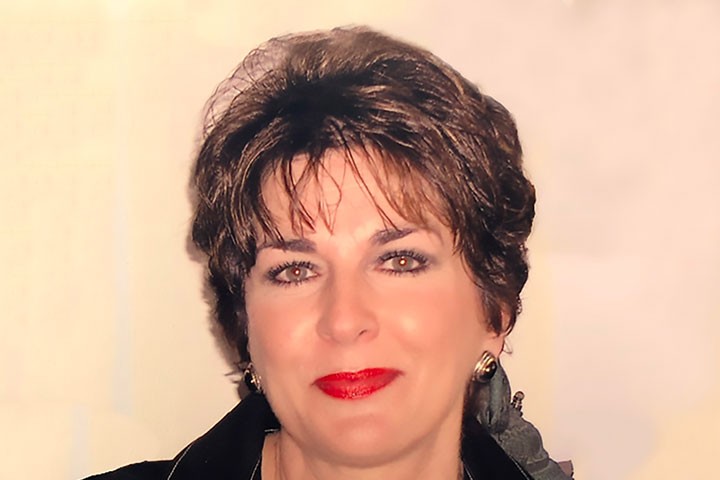 Janice Cordova
The Janice Cordova Garden of Well-Being was made possible by the generous support of friends of the University. The garden honors the memory of Janice Cordova, the late wife of Cal State LA alumnus Richard Cordova, '72. Learn more about Janice Cordova and the founding donors of the garden. 
Connecting with Nature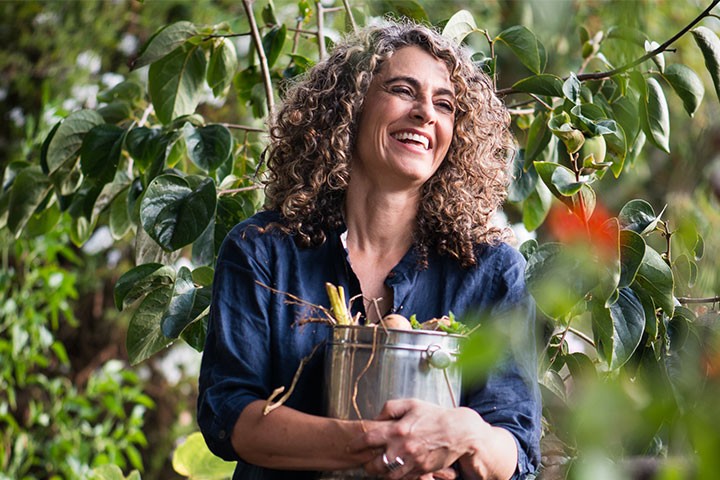 WellBeingU Interview Series: Dr. Daphne Miller
In this episode of the WellBeingU Interview Series, First Lady Debbie Covino is joined by Dr. Daphne Miller, family physician, author, and clinical professor, in a conversation about the connection between nature and well-being. Dr. Miller visited Cal State LA in spring 2022, as part of a WellBeingU Speaker Series event and celebration of the new Janice Cordova Garden of Well-Being.
Additional Resources
To promote a welcoming and inclusive environment for learning, interaction, and engagement, President William A. Covino and First Lady Debbie Covino created the WellBeingU initiative in 2014. WellBeingU is a nationally recognized model for improving the inner and physical well-being of students by providing vital behavioral health services, resources, and basic needs.
Explore the WellBeingU website, listen to guided meditations to enjoy in the garden, and find more information.