Color Paintings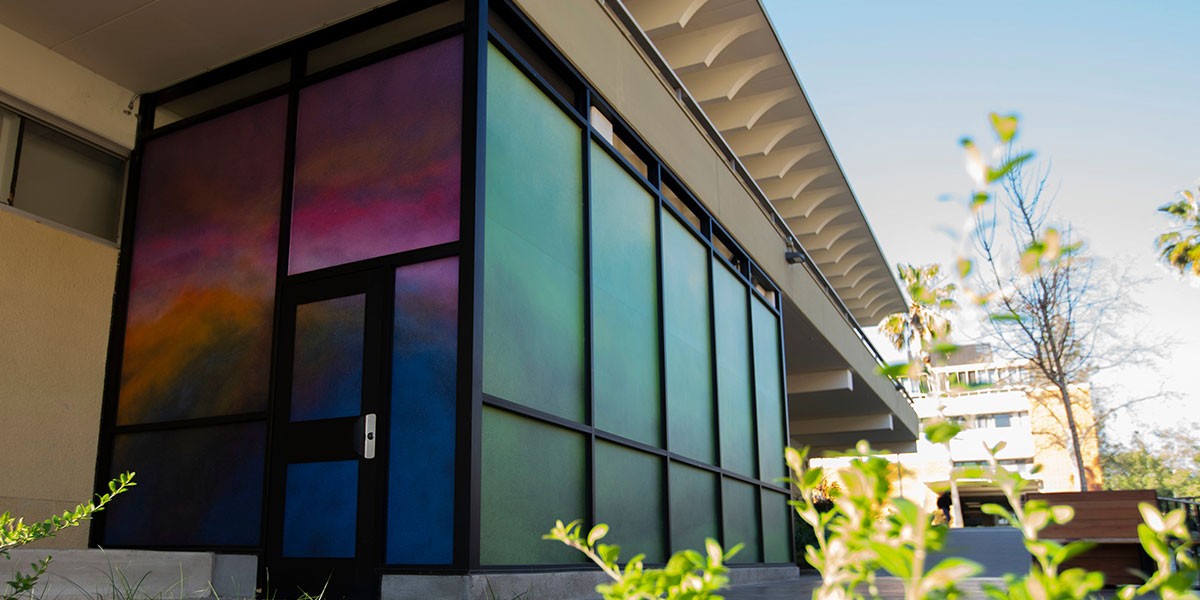 The images in the garden have been reproduced from original oil paintings with permission from the artist Mika Cho.
Blue 13, oil on board, 3 x 3 feet, 2018
Green 1, oil on canvas, 5 x 5 feet, 2019
Untitled 6, oil on canvas, 4 x 4 feet, 2013
About the Artist
Mika M. Cho is an art educator, researcher, educational consultant, curator, and visual artist. After earning her doctorate and M.A. in Arts Educational Administration and M.F.A. and B.F.A. in Industrial Arts, she joined the faculty at Cal State LA. She is currently a special assistant to the president for the arts and the director for the Ronald H. Silverman Fine Arts Gallery at the university. Her research interests are in art-related and educational issues, which she shares nationally and internationally through publications and extensive conference presentations. She shows her paintings in various galleries, museums, and websites as an artist. 
Artist's Statement
The human eye has a greater proclivity for colors than shapes. We are all led by our feelings, and then we look for forms to fit them logically and clearly. To put it differently, colors are the unbounded truth of a world that moves randomly and unexpectedly. That is why shapes demand structures, only to stop our flight of fantasy into the unbounded infinity. It is frightening, and only the bravest can go there. Throughout my career as a painter, I believe that it is important to eschew making works in a vacuum. I propose to answer the question of how my own artwork relates to the viewers and in what ways my works are in accord with the art world. Most of my works contain references to the abstract, open-ended, and processing (layering, adding, and subtracting). But most of all, I have been obsessed with colors, the colors on the canvas are refugees from the demanding myopia of form, and they are visual metaphors of human emotions. I do not represent or embellish nature. I am interested in sensations evoked by colors and ideas. Like other forms of art, painting is the most essential tool for communicating. I am creating visual metaphors in abstract manners through color and texture.