The University Archives houses official institutional records, documents, publications, photographs, and audio-visual media documenting the history of Cal State LA.
Pictures of our Past
The collection includes over 30,000 photographic prints and over 20,500 negatives. The photograph collection is comprised of images captured by the Office of Public Affairs. Many of the photographs were used in university publications over the years and were taken by staff photographers.
View Pictures of our Past Collection Guide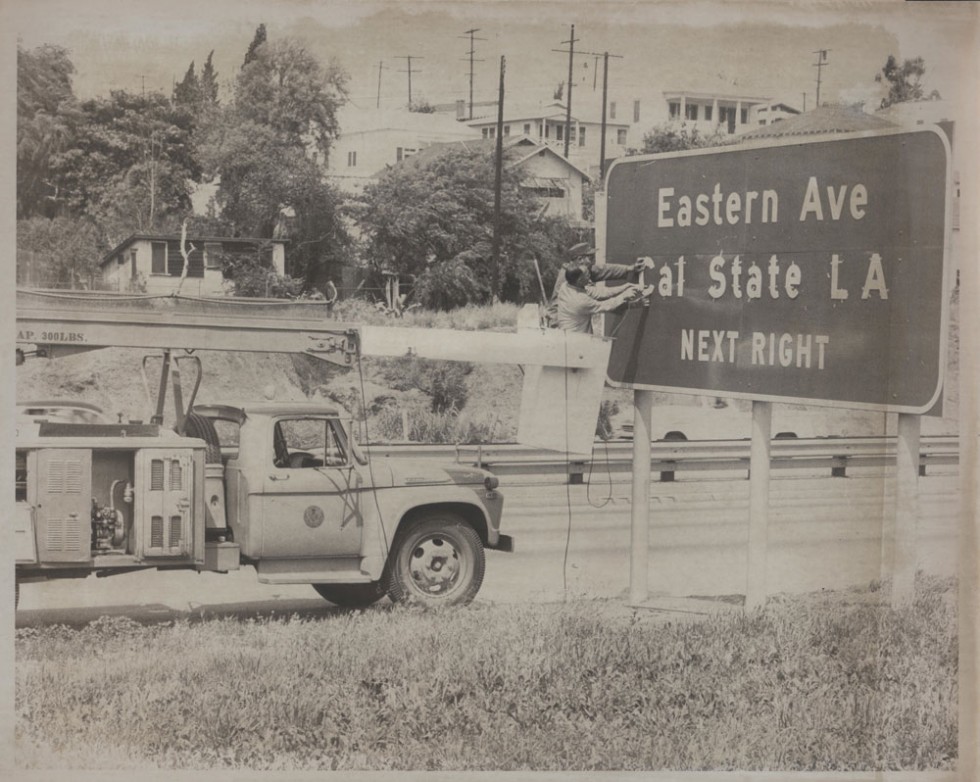 Marion Graff
Captured by Marion Graff, a retired faculty member, this collection consists of 146 photographic slides depicting campus views during the 1960s and 1970s. Included in this collection are images of South Hall (also known as Salazar Hall), the new Science Building, Administration Building, Bungalows, Student Affairs, Fine Arts, and the Neurological Center.
Cal State LA Cross Cultural Center Records
The Cross Cultural Center was initially founded in 1997 as an umbrella for the Asian Pacific Islander Student Resource Center, the Chicana/o Latina/o Students Resource Center, Pan African Student Resource Center and the Gender & Sexuality Resource Center. These centers provide an inclusive and friendly space to host a variety of cultural, political and academic events, as well as resources and other support services to students. In addition, they host cultural graduations that reflect the various backgrounds of graduating seniors such as the Asian Pacific Islander Desi American Grad Celebration, Black/Pan-African Grad Celebration, Queer Pride Grad Celebration, and Chicanx/Latinx/Raza Grad Celebration. This collection is primarily comprised of event flyers and planning documents information for events hosted or co-hosted by the Cross Cultural Center from 1997-2008.
Faculty Records
The collection consists of the files of emeritus professors and Cal State LA faculty. Originally maintained by the Dean's Office, the faculty files are a rich source for historical research, and include materials such as biographical information, photographs, and articles.
LACHSA Collection
Los Angeles County High School of the Arts (LACHSA) is a visual and performing arts high school established in 1985 by Caroline Leonetti Ahmanson. Ahmanson was an American fashion consultant, businesswoman, and philanthropist. LACHSA is a small learning community fully integrated within the campus of California State University, Los Angeles. The school serves 600 culturally and socioeconomically diverse teenagers from more than eighty school districts in the county.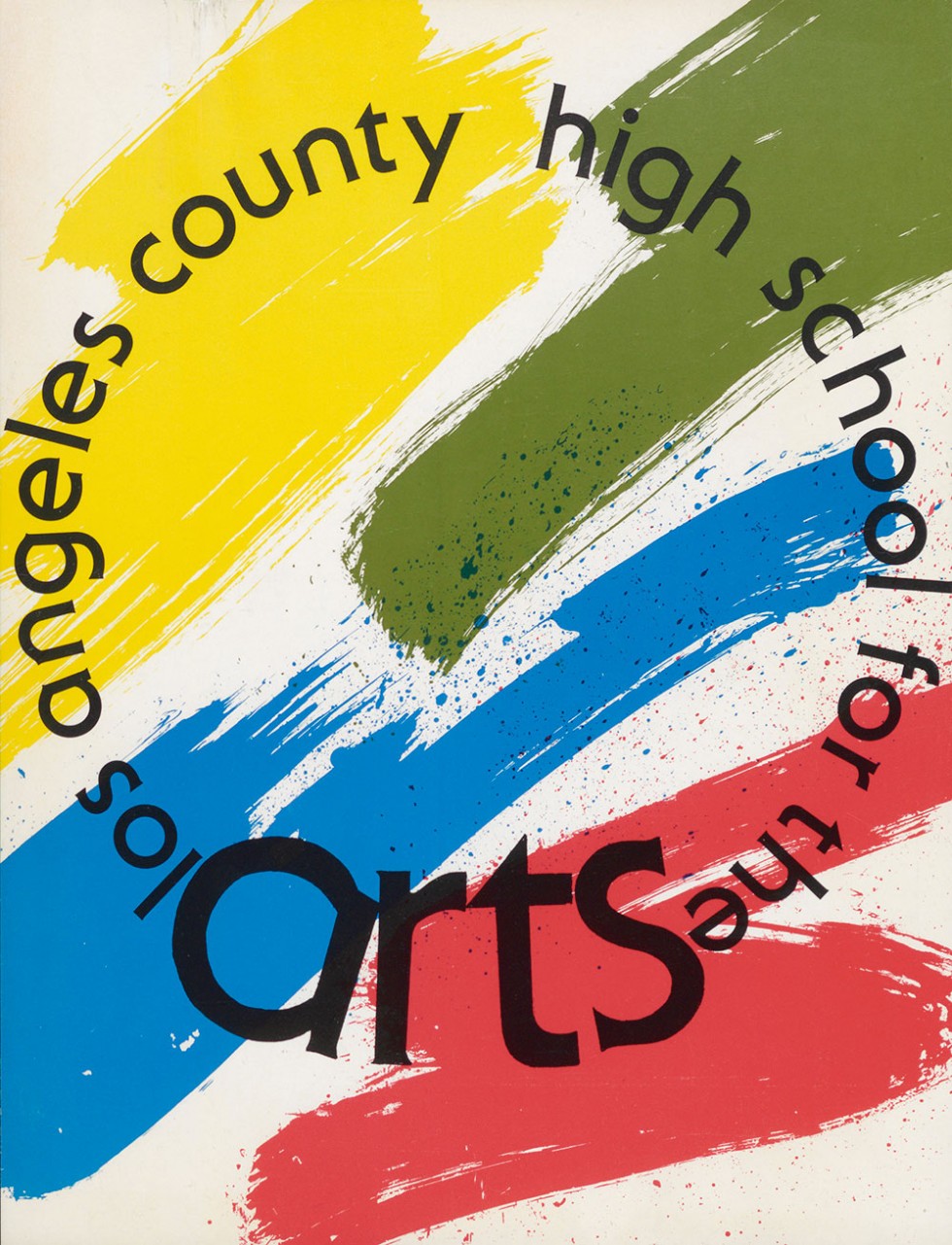 College/University Times Collection
The University Times is the student-run newspaper of California State University, Los Angeles. First published in June 1948, it was known simply as "Los Angeles State College". By October of that year, the newspaper was officially named "College Times". Then, in 1972, the College Times became the University Times, in accordance with Cal State LA's change to university status. In 1965 the College Times was named the best newspaper by California Intercollegiate Press.
Night Times
Armed with the GI bill®, returning veterans from the Korean conflict flooded into Los Angeles State College. As is common today, many of these students attended classes in the evening while working a full-time job during the day. To introduce evening students to their classmates, activities and college life, L.A. State College began publishing an evening newspaper called Night Times.
Yearbooks
The collection includes yearbooks from 1948 to present. The yearbook was not published between 1968-1975 as a result of anti-establishment philosophy held by many students.
View Digitized Yearbook Collection
Benita Shwartz
Benita Francis Schwartz attended California State University, Los Angeles (then known as Los Angeles State College) and majored in Home Economics. She was awarded a number of honors including "LASC Outstanding Women, S'57."
View Schwartz Collection Guide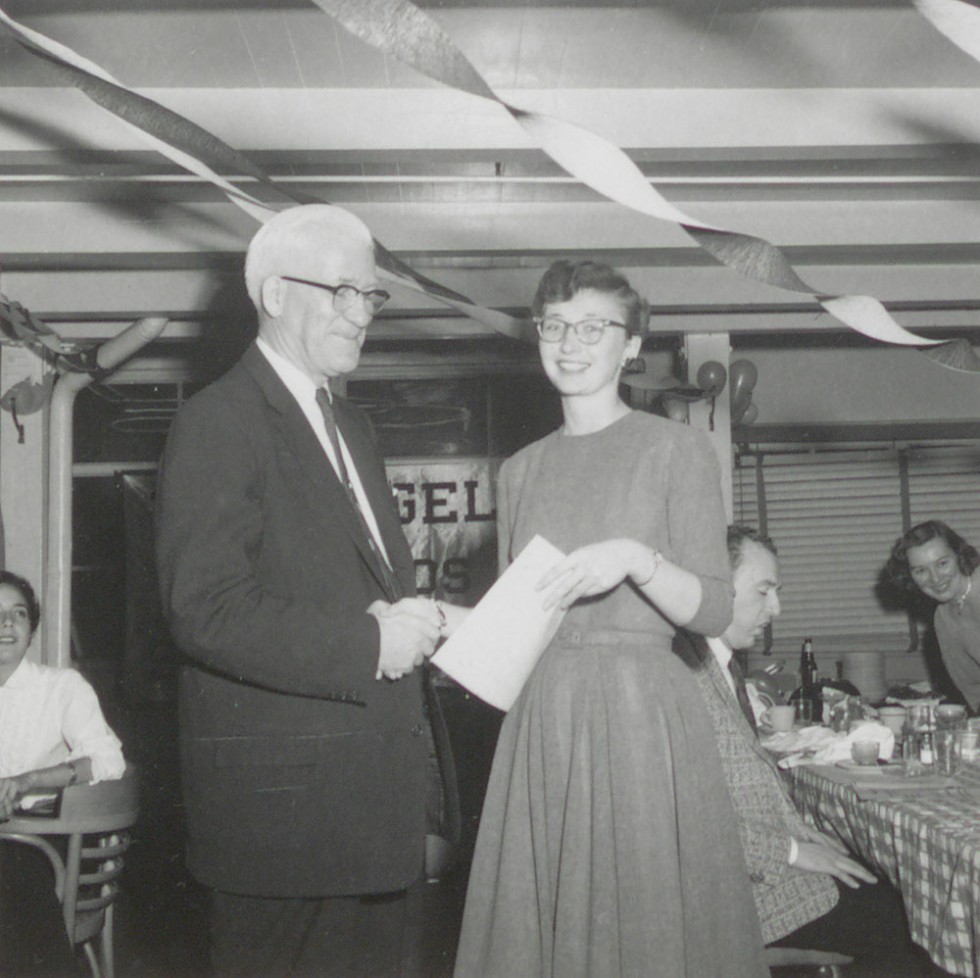 Cal State LA Chicano/a Poster Collection
The materials in this collection were created between 1968-1978. The entire collection consists of posters announcing events presented by the Chicano Studies Department at California State University, Los Angeles. The events include Feria De La Raza and the United Mexican American Students Present "Community Day on Campus."
View Chicano/a Poster Collection Guide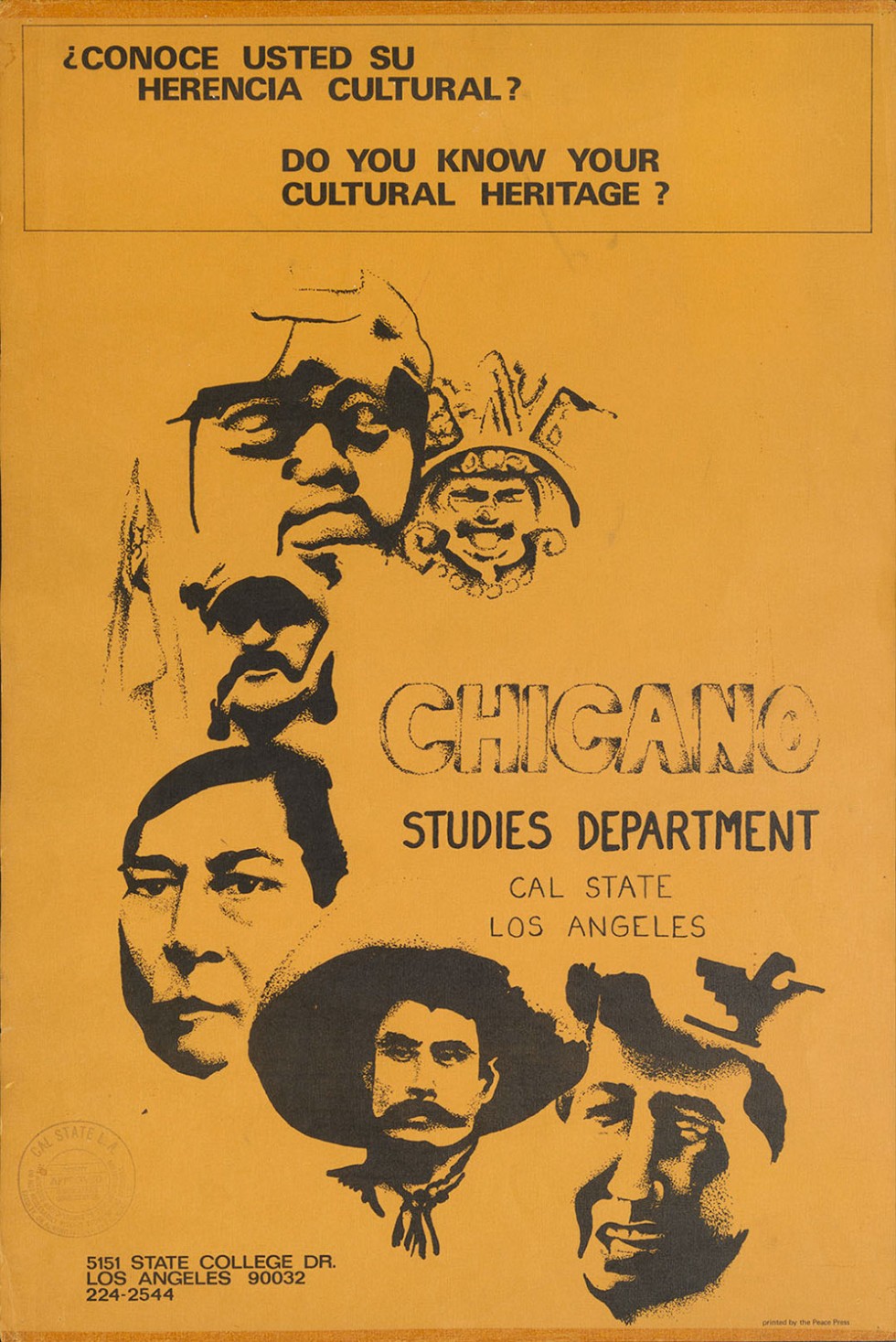 CAL STATE la Student Union Collection
The Cal State LA University Student Union, established in 1975, is an on-campus organization consisting of multiple facilities and resource centers such as the Cross Cultural Centers, Center for Student Involvement, Gender and Sexuality Resource Center, and Associated Students Incorporated. This collection documents many of the student-run events hosted by various Cal State LA Student Union organizations that took place both on and off campus between 1995 and 2018.
Statement Magazine
Statement Magazine is a student publication that served as a journal of creative and critical expression for the student population of California State University, Los Angeles. This physical collection features all issues published from 1950 to 2019.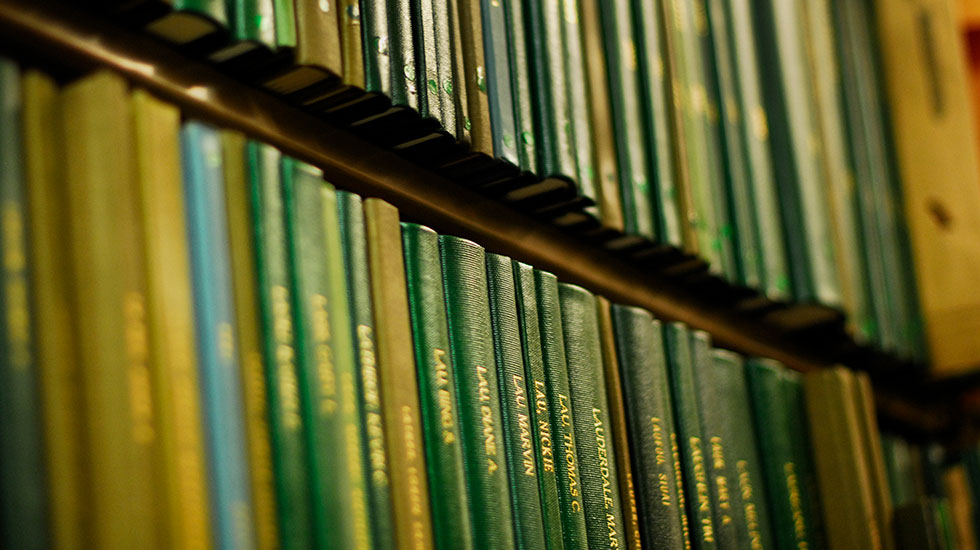 The Cal State LA thesis collection includes masters theses written by Cal State LA graduate students as part of their degree requirements. As records of original research, the collection is actively read and referred to by Cal State LA students, outside researchers and alumni. All theses (print and digital) are discoverable through the library catalog, OneSearch.
Digital theses (Winter 2012-Present)
The library provides access to Masters theses published after Winter 2012 in full text electronic format. All electronic copies can be accessed by author, title or keyword search via OneSearch.
Print theses (1954-Fall 2011)
The print thesis collections consist of preservation copies housed in the Special Collections and Archives unit of the JFK Memorial Library, located in the Palmer Wing, Room 2079. It is a non-circulating collection and can be accessed through walk-in appointments. To schedule an appointment in advance, please fill out our Request for an Appointment Form.
Should you have any issues accessing a title, please contact us at [email protected] or (323) 343-3960.