Timeline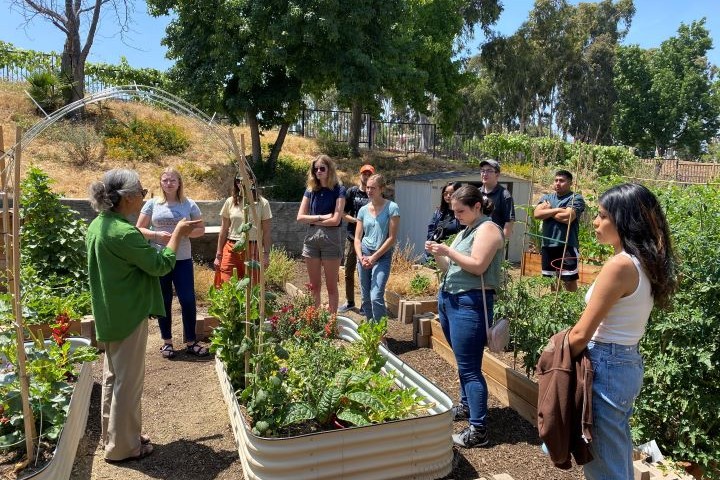 Application Opening Soon
12/01/23 – Student Applications Open
02/15/24 – Deadline to submit applications
02/23/24 – Deadline for letter of recommendation 
03/15/24 – Acceptance notifications will be sent after this date
TBD – Deadline for students to accept/decline their acceptance to the program
06/16/24 - 08/16/24 – Students conduct research in Cal State LA labs for 9 weeks
08/16/24 (Tent.) - Student Presentations/Posters
Application
All applications and supplemental documents will be accepted online using Google Forms.
Below is a list of the materials you'll need to submit.
Tell us about yourself. What unique qualities and characteristics will you bring to the program? What are your academic interests, research interests, career goals, and/or any aw
Please describe the types of research you would be interested in undertaking as part of the Cal State LA REEU program. Remember to include why you choose your faculty mentor(s). How will this experience support your academic and career goals? Do you have access to existing undergraduate research opportunities at your home institution? What skills, knowledge, and abilities do you hope to develop? What do you expect to gain from your mentor and the research lab community? How do you expect to contribute? (400 words maximum)
Please refer to the "Areas of Research at Cal State LA REU Site" table below to indicate your preferred areas of research and mentors. Mark in appropriate boxes in the Google application form.
SUBPROJECT TITLE

INVESTIGATOR(S)

Natural and Amended Soil Microsystem Development in Urban Agriculture for Better Nutrition and Enhanced Water Quality Improvement and Infiltration

Hibbs/Vozka

Competitive Water Availability for Urban Agriculture and Urban Greenspace

Hibbs/LaDochy/Li

Fire Ecohydrology in LA Basin

Li/LaDochy

Heat Island Effect Related to Urban Greenspace and Urban Agriculture

Li/LaDochy

Chemical Imprint of Microplastics on Urban Water

Vozka/Hibbs

Biodiversity and People in Urban Gardens and Farms

Alvarez/Scoffoni

Environmental Justice and Tree Canopy Cover in the Inner City – Remedy of Historical Redlining of Urban Communities

Alvarez

Plant Diversity and Plant Adaptation to Environmental Stresses such as Drought and Temperature

Scoffoni

Dominant research applications: Alvarez, field work and computer lab; Hibbs, field work and chemistry lab; LaDochy, field work and computer lab; Li, computer lab; Scoffoni, biology lab and field studies; Vozka, chemistry lab.
Prepare a Curriculum Vitae (1-3 pages) or Resume (1 page) and collect unofficial copies of undergraduate transcripts. Files must be in .doc, .docx, or .pdf format and 10 MB or less to be uploaded.
Provide the name and contact information of one (1) professional and/or academic reference on the Google Form. Please note: you are responsible for obtaining a letter of reference. Please see the "Letter of Recommendation" section.
Request ONE (1) Letter of Reference. You provided the name and contact information of one reference for your application. You are responsible for making sure they email references directly to CSULA REEU project director at [email protected] with "REEU Applicant 'Your Full Name'" in the subject line (for example, a letter referring Bill Smith would be "REEU Applicant Bill Smith"). Reference is due by February 23th, 2024.