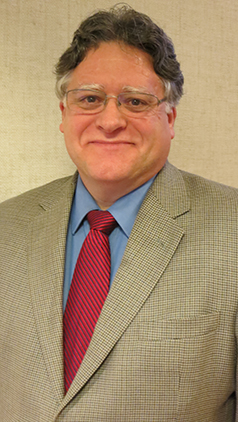 College of Arts and Letters
Department of Communication Studies
Office Location MUS250
Dr. Kevin Baaske is a professor in the Department of Communication Studies. He is an active member of the University community and currently serves as the Secretary of the campus Academic Senate.  On the CSU system level, he is one of two Cal State LA faculty representatives to the Academic Senate of the California State University. He also the 2017-2018 Chair of the CSU Chancellor's General Education Advisory Committee.
TEACHING INTERESTS
One of Dr. Baaske's greatest passions is teaching and he regrets that his Senate duties limit his opportunities for classroom instruction. Some of his favorite classes to teach are Theories in Communication: Humanities, Methods of Communication: Humanities, Argumentation, and Campaign Communication.
RESEARCH INTERESTS
Dr. Baaske's professional and personal interests examine public policy disputes. He considers himself a student of public argumentation and enjoys exploring the nature and functions of argumentative and rhetorical discourse. The same fascination applies to presidential campaign rhetoric. He is especially interested in the role that vice presidential candidates play in presidential elections. Dr. Baaske regularly attends the annual meetings of the National Communication Association and the Western States Communication Association. In addition to attending panels, Dr. Baaske views such conferences as an opportunity to introduce and support the many gifted Cal State LA students who attend these conventions. He also tries to attend an argumentation conference each summer.
EDUCATIONAL BACKGROUND
Ph.D. Rhetoric 1989
University of Southern California, Los Angeles, CA
M.A. Communication 1978
University of Wisconsin at Milwaukee, Milwaukee, WI
B.A. Communication 1976
University of Wisconsin at Milwaukee, Milwaukee, WI
Additional Website
http://web.calstatela.edu/faculty/kbaaske/