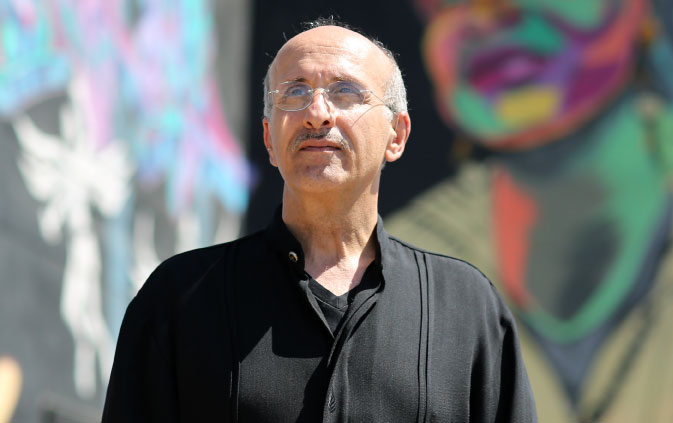 College of Arts and Letters
Department of Communication Studies
Office Location MUS250
Kamran Afary (PhD in performance studies, Northwestern 2007) is associate professor of communication studies and a registered drama therapist (RDT). He is author and/or editor of several books and articles including:
Afary, K. (2023). "The Multiple Meanings of the Assault on Rodney King." In Routledge History of Police Brutality, edited by Thomas Aiello. Routledge Publishing.

Afary, K., Dunne, P., and Madrigal, R. (2023). "Narradrama as a Three-Act Play." Journal of Systemic Therapies.

Afary, K. and Afary, J. (2022). "Molla Nasreddin: The Making of a Modern Trickster, 1906-1911" An illustrated book, Edinburgh University Press.

Afary, K. and Malone Alteet, E. (2022). "Narradrama, Intersectionality, and Devised Therapeutic Theatre in the Prison Communication Studies Classroom." Drama Therapy Review, 8(1), 23-44.

Afary, K. and Brotherton, C. D. (2021). "Dwight Conquergood: An Appreciation of His Intellectual Life and Contribution to Critical Gang Studies." In Routledge Handbook of Critical Gang Studies, edited by Rafael Jose Gude and David Brotherton, 6767-677.

Afary, K., Dunne, P., and Paulson, P. (2021). "Narradrama: A Narrative Approach to Drama Therapy." In Current Approaches in Drama Therapy (3rd edition), edited by David Reed Johnson and Rence Emunah, 206-249. Charles C. Thomas Publishing.

Afary, K., and Fritz, A. M., eds. (2020). Communication Research on Expressive Arts and Narrative as Forms of Healing: More than Words. Lexington Books.

Afary, K., and Shirazi, Z. (2020). Iranian Diaspora Identities: Stories and Songs. Rowman & Littlefield Publishing.

Afary, K., Ed. (2019-20). Communication Studies Prison BA Journal (Volumes 2 & 3). Available at https://www.prisonbajournal

Afary, K. (2009). Performance and Activism: Grassroots Discourse after the Los Angeles Rebellion of 1992. Lexington Books.
In addition to teaching courses on campus and at Lancaster Prison and providing supervision on research and practice, he offers continuing education trauma-informed workshops for mental health professionals on Narradrama.