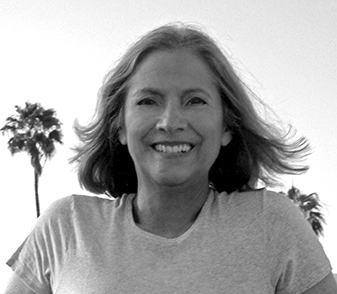 Natural & Social Sciences
Office Location KH3046
INTRODUCTION
Dr. Lever has been at CSULA since 1990; during the previous 16 years, she taught sociology at Yale, Northwestern, UCLA, and UCSD, and also completed a post-doctoral program in health policy at RAND. For over forty years her research has focused on wide-ranging issues related to gender studies and human sexuality. From 1991 through 1998, with Dr. Pepper Schwartz, she coauthored Glamour magazine's "Sex and Health" column, thus serving as a liaison between the research community and "real" people. From 2002-2010 for ELLE magazine, Dr. Lever led teams to analyze ten huge sex and gender surveys hosted on NBCNews.com. Her Office Sex and Romance Survey (2002) and the Work and Power Survey (2007) are among the largest surveys on these workplace topics; each of these internet surveys has been reanalyzed for social science, management, health, and medical audiences.
---
TEACHING INTERESTS
Dr.Lever's primary teaching interest is in the field of gender studies and intimate relationships. She also teaches courses in the social aspects of human sexuality and on Social Policy, Inequity and NonTraditional Families.
---
---
RESEARCH
Dr. Lever's is currently delving deeper into the question "what keeps passion alive in long term relationsips?" Findings for heterosexual couples are in the Journal of of Sex Research (2017) and now we are contrasting gay men, lesbians and bisexual men and women to our heterosexual couples. With former CSULA colleagues, Dr. Lever is also studying the way couples handle and think about gender, money and housework. 
---
PUBLICATIONS AND PRESENTATIONS
Date

Publications/Presentations

2015

Lever, J., Frederick, D. A., & Hertz, R. Paying for dates: Following versus challenging gender norms. SAGE Open. Oct-Dec. 2015: 1-14   DOI: 10.1177/2158244015613107 

 

 

 

 

2017

 

 

What Keeps Passion Alive? Frederick, Lever, Gillespie and Garcia  Journal of Sex Research  March, 2017

      doi: 10.1080/00224499.2015.1137854

1997, 2012
Great Sex Weekend

1995, 2009

Soccer Madness

1976 and 1978

Sex Differences in the Games Children Play

1971

Women at Yale
EDUCATIONAL BACKGROUND
PH.D Sociology 1974 

 Yale
New Haven, CT
M.Phil Sociology 1971 

 Yale
New Haven, CT
B.A. Sociology 1968 

 Washington U.
St. Louis, MO