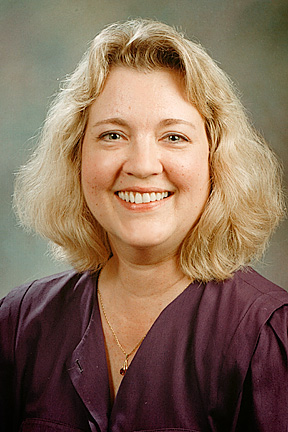 College of Natural and Social Sciences
Office Location KHA-3047
Professor of Sociology
Director and Adviser for Law and Society Program
Internship and Service Learning Coordinator
---
TEACHING INTERESTS
Sociology of Law; Work and Occupations; Environmental Policy, Law, and Society; Medical Sociology and Bioethics; Sociology of the Professions; Sociology of Science and Technology; Organizations.
---
RESEARCH INTERESTS
Law and Society; Health and Health Policy; Environmental and Workplace Hazards; New Genetic and Biomedical Technologies; Women in the Workplace; Bioethics; and Government and Corporate Policy.
The Company Doctor book information
Risky Business book information
---
REPRESENTATIVE PROFESSIONAL ACTIVITIES
Date

Publications/Presentations

2005 (paper)  2003 (cloth)
The Company Doctor: Risk, Responsibility, and Corporate Professionalism. New York: Russell Sage Foundation.
1991
Risky Business: Genetic Testing and Exclusionary Practices in the Hazardous Workplace. New York: Cambridge University Press; recipient of the Robert K. Merton Book Award, American Sociological Association, Sociology of Science, Knowledge, and Technology, 1993; Phi Kappa Phi Honor Society Book Award, 1993; and 1992 C. Wright Mills Book Award Honorable Mention.
2013

"Drug Testing in the Workplace." In Sociology of Work, edited by Vicki Smith. Thousand Oaks, California: Sage Publications.

2012

"Health and Corporate Power in the Workplace and Beyond." Conference of the Atelier Santé, Ecole des Hautes Etudes en Sciences Sociales in Paris, on Caring Outside the Hospital:  Medical Work, Care Practices, and Health Inequalities in a Dehospitalized World, Paris (November).

2012
"Lawyers and the Professional Project." Law and Society Association Annual Meeting, Honolulu (June).
2012
"Cultivating Professionalism in a World of Divided Loyalties." Pacific Sociological Association Annual Meeting, San Diego (March).
2011
"Occupational Health Nursing and the Quest for Professional Authority" (with Joseph LaDou and Dan J. Tennenhouse).

New Solutions

21 No. 1 (March): 57-88.
2011

"Citizenship and Human Rights at Work." Law and Society Association Annual Meeting, San Francisco (June).

2008
"Difficult Reputations and the Social Reality of Occupational Medicine."  New Solutions 18 No. 3 (September): 299-316.
2008
"Critical Social Issues and Policy Dilemmas in Workplace Genetic Testing."  American Public Health Association Annual Meeting, San Diego (October).
2007
"Walking the Tightrope of Conflicting Loyalties:  The Dilemmas of The Company Doctor." ACOEM eNews (January).
2005
"Contested Environmental Hazards in Corporate Policymaking and Public Disputes." American Sociological Association Annual Meeting, Philadelphia, Pennsylvania (August).
2001
"Reproductive Hazards and Fetal Exclusion Policies After Johnson Controls." Stanford Law and Policy Review 12 (Winter): 117-142.
2000

"Genetic Secrets: Social Issues of Medical Screening in a Genetic Age." In Life Choices: A Hastings Center Introduction to Bioethics (second edition), edited by Joseph H. Howell and William Frederick Sale. Baltimore, Maryland: Georgetown University Press.

2000
"Competing Conceptions of Safety: High-Risk Workers or High-Risk Work?" In Illness and the Environment, edited by Steve Kroll-Smith, Phil Brown, and Valerie J. Gunter. New York: New York University Press.
1999
"Preventive Law by Corporate Professional Team Players: Liability and Responsibility in the Work of Company Doctors." Journal of Contemporary Health Law and Policy 15 (Spring): 525-607.
1999

"The Screening of America: The Social and Legal Framework of Employers' Use of Genetic Information." Berkeley Journal of Employment and Labor Law 20 No. 2 (Fall).
---
EDUCATIONAL BACKGROUND
Ph.D. Sociology 1985
University of California, Berkeley
Berkeley, California
 

J.D. 1999
University of California, Los Angeles
Los Angeles, California

B.A. Sociology and Women's Studies 1976
University of California, Santa Cruz
Santa Cruz, California