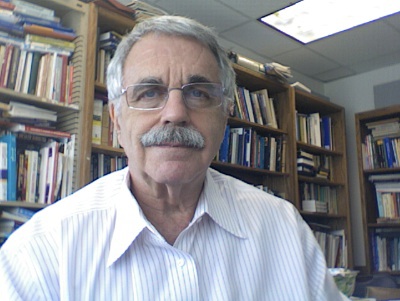 College of Arts and Letters
Department of Communication Studies
Office Location MUS246
Beryl Bellman, PhD Bio
I am interested in human communications focusing on technologies and tools for managing complexity, enterprise architecture, knowledge management, organizational culture and network collaborative learning and work. My teaching and research involves enterprise systems and architectures, knowledge management, decision support, business process modeling, technology and knowledge transfer, computer supported collaborative work, business rules discovery, electronic commerce and e-government. My theoretical interests include complex adaptive systems, emergent organizations, language and communication, intercultural strategic interaction and the cognitive skills associated with visual reasoning using models and diagrammatic forms of representation in organizational communications. 
I was the co-founder and I am the academic director of the FEAC Institute in Washington DC, which conducts research on and provides education and training leading to formal certification in the Federal Enterprise Architecture and the Department of Defense Architecture Framework.  These programs are coordinated with the Division of Extended and International Education at California State University East Bay, who offers continuing education credits and, by arrangement, regular university credits for courses in each of these programs. These programs are offered in mixed mode, combining intensive face-to-face instruction in DC with electronic classroom using the FEAC Virtual University, which is a Moodle based LMS.  FEAC also has begun several online programs.  The FEAC Institute was acquired by John Zachman and Zachman International, and by extension also offers certification in the Zachman Framework and The Open Group Architecture Framework - TOGAF.
In addition to my teaching and research,  I have consulted for numerous companies, government agencies and international organizations. This has involved  IT and business process related work for both internal and external clients of  DEC, ASK,  AT&T, NCR , Ptech as well as for the Executive Office of the President of the United States at the Whitehouse, the Immigration  and Naturalization Service, Department of Energy, Forestry Service, Conquest and  more. 
I actively involve students in several of my projects to provide opportunities for utilizing their communications skills in both academe and the private sector. In addition to work in the United States I have conducted research in a number of international IT related projects in Korea, the Peoples Republic of China, Australia, Canada, Europe, Africa and Latin America.
I served as the President of the World Design Institute (a non-profit educational and research corporation) which runs World Design Forums - the last was held at the Daiyutai - Government Guest House in Beijing. The WDF was a meeting for high-level business leaders and scholars exploring the above kinds of issues in international contexts. I did this in collaboration with RAND and AT&T.
I conducted intensive ethnographic research in intercultural communications, having spent over 18 years studying secrecy and secret societies in West Africa - with a special focus in Liberia and the Kpelle. I am also involved in helping to create programs to re-build local communities in Liberia that were devastated by the civil war and today in assisting in the Ebola crisis. I also conducted communications research in Mali, Zambia, Kenya, Zimbabwe, Ivory Coast, Guinea, Mexico and Peru.  I helped establish Internet capabilities in conjunction the African Academy of Sciences and the Kenya Computer Institute. I co-founded the first international academic research and educational distributed computer conferencing network on the Internet in 1985 -  BESTNET, an acronym for the Binational English and Spanish Telecommunications Network.
I  have numerous publications and books, and my two most recent books, The FEAC Guide to Enterprise Architecture Certification and All in One Certified Enterprise Architect (both published by McGraw Hill), were co-authored with Ann Reedy and Prakash Rao. I am also a frequent presenter to professional conferences.  I also have serveral professional certifications including Middleware from NCR, Federal Architecture Framework Certification, Department of Defense Architecture Certification, TOGAF 8, TOGAF 9 and Zachman Certification.