A Life-Changing Academic Experience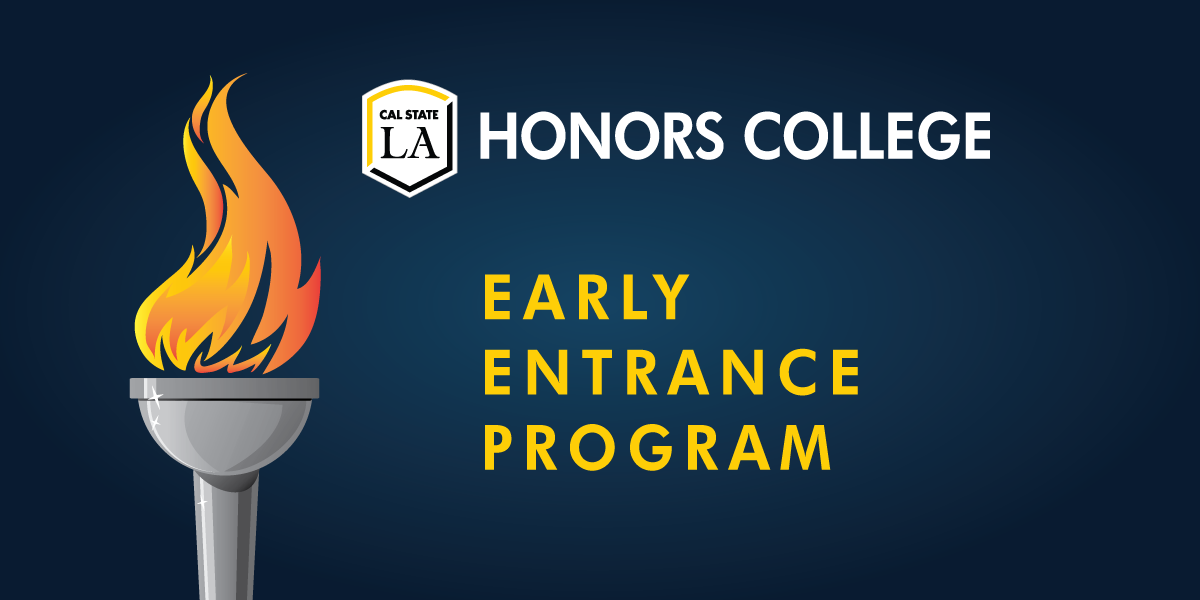 What is EEP?
The Early Entrance Program (EEP) at Cal State LA— one of the few opportunities for accelerated education nationwide—is unique for several reasons. Established in 1982, the program allows gifted students to enroll as full-time students in the Honors College at Cal State LA.

The program accepts qualified students between the ages of 11-15 and features a large population of other gifted students. "EEPsters," as they are known, attend regular college classes on campus, where an all-important support system is in place for them. EEPsters begin full-time study upon acceptance and earn their baccalaureate within four to five years.

A suite of rooms—including a kitchen, study room, computer room and social areas—is available for the students' exclusive use. Within this complex are the offices of the director, counselor, and staff, who are always ready to lend a hand or ear.
New EEP Director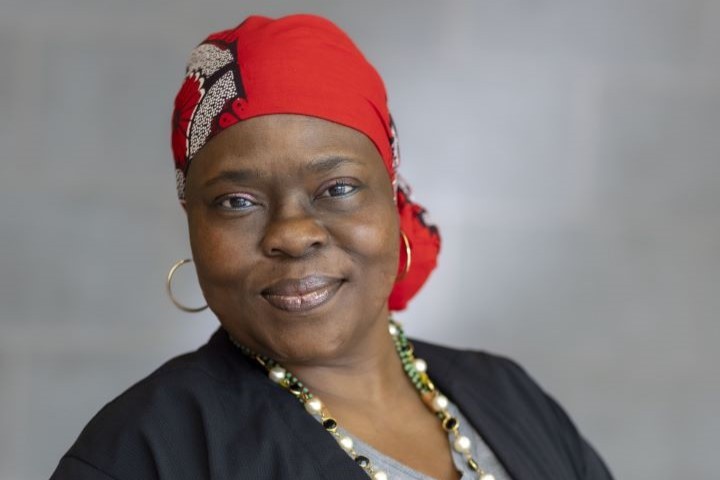 Welcome Dr. Kidogo Kennedy
We are excited to introduce Dr. Kidogo Kennedy as the new Director of the Early Entrance Program. Dr. Kennedy has served as interdisciplinary faculty at Cal State LA for over 20 years. As an instructor of oral communications, she has particularly enjoyed working with EEP students.

Dr. Kennedy began her service as EEP Director on June 1, 2023.
Success Coach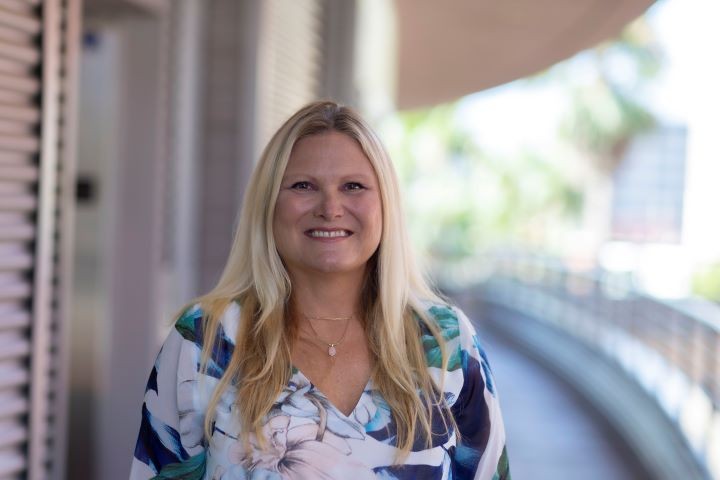 Michele Wallace, Ph.D
The mother of two gifted teens, Michele considers herself a lifelong learner as she applies her expertise in raising them and in sharing the highs and lows with other parents. Michele enjoys her role as the Student Excellence Award Chair on the Parent Teacher Association at Millikan High School and enjoys cheering on her kids in their various endeavors and activities. An alumna of the University of Florida, Michele passionately cheers on the Gators!
Who Should Apply?
The student considered for admission to the Honors Academy Summer Program is one who:
Has educational needs that will be met in an accelerated pathway, including college-level coursework
Demonstrates a strong desire to attempt a challenging educational program
Possesses adequate self-motivation, self-regulation, and appropriate behavior in a professional setting
Has a strong support network to undertake a program of radical educational acceleration.
Between the ages of 11-15 years old. (Must be 11 yrs. old by March 1st, and under 16 yrs. by June 1st)
Application Process
Declare an interest in applying and contact EEP to schedule a preliminary meeting with the director.
Contact EEP
Submit an online application (link), including 3 short essays written by the student applicant. Upon completing the application, a link will be provided to the student to share with their (3) recommenders. All submitted documents will be returned directly to EEP Staff. Recommendation forms should be received by  March 1, 2024.  Applicants will receive a confirmation email for each submitted recommendation form.
Take a qualifying exam (ACT or SAT ).
Successful applicants will have minimum scores of 22 in English and 23 in math on the ACT, or 550 Evidence-Based Reading and Writing (EBRW) and 570 in math on the SAT. Interested students may take the in-house, locally scored ACT (results not distributed nationally) at Cal State LA on February 24th, or take any national SAT or ACT offering before the EEP application deadline. Applicants must submit qualifying test scores to the EEP office by April 5th, 2024.
Information about the national testing dates is available on the ACT Website.

Take the ACT at Cal State LA
More ACT Information
Based on the application, interview, and test scores selected students will be invited to attend a required Applicant Orientation session (held in May) before beginning the summer Honors Academy, 2024.
After participating in the Honors Academy, students will be evaluated by the admissions committee and students will be notified of their admissions status no later than two weeks after the Honors Academy ends.
Based on a preliminary review of the application and the test scores, students will be invited to participate in the the EEP Honors Academy.
After participating in the Honors Academy, students will be evaluated by the admissions committee and students will be notified of their admissions status.
*Please note, students are applying to attend the EEP Honors Academy in Summer 2024, not university admission for Fall 2024. The EEP Honors Academy is a multi-week experience offering college-level workshops and group activities. EEP Honors Academy attendance is required for consideration for Fall 2024 admission. Upon completion of the EEP Honors Academy, select students will be invited for admission to Cal State LA through the EEP pathway.

Learn more about the EEP Honors Academy
Information Sessions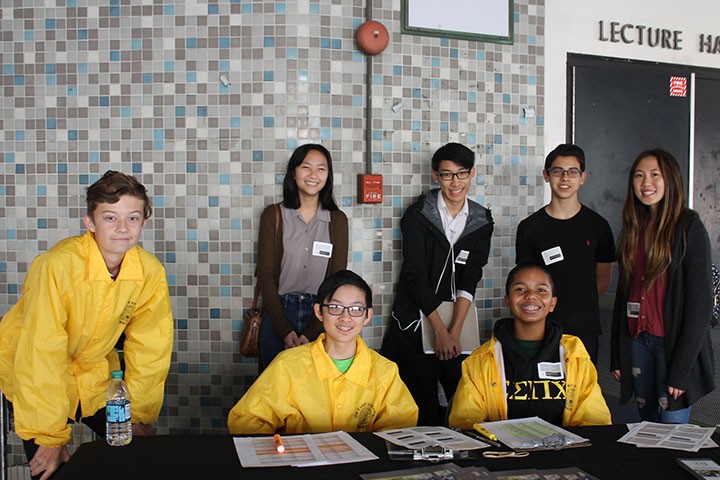 Join us virtually for an Information Session
The first information session will be live on November 1st, 2023. from 6:00 pm - 7:00 pm PST.
LIfe in EEP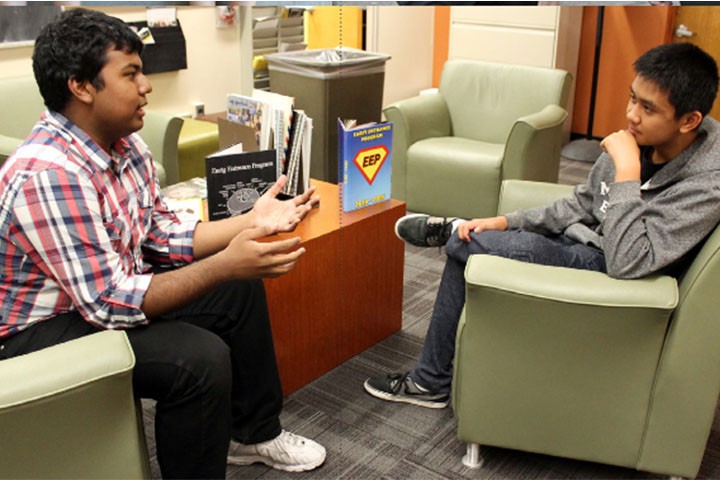 Challenge, hard work, fun, and lasting friendships characterize the EEP experience. Amongst their true academic peers, EEP students are able to flourish as individuals and reach their academic potential. EEP students are also very active in campus life, and often assume leadership roles in student government, academic clubs, and community service organizations.
Financial Aid & Scholarships
Federal, state and other grants, scholarships and loans are available to EEP students just as they are to all Cal State LA students.
More information about scholarships and financial aid is available on the Financial Aid webpage.
EEP FACTS
Average entering age: 13.5
Average size of entering freshman cohort: 25
EEP enrollment: Between 100 - 130
EEP 5-year graduation rate for entering class 2020: 85%
66% of EEP students major in STEM.
EEP is only one of two warly entrance programs on the West Coast.
The majority of EEP alumni attend graduate schools, and are consistently admitted to top medical, law, and Ph.D. programs including Harvard, Yale, Stanford, UCLA, and UC Berkeley.
Meet Nikita Mishra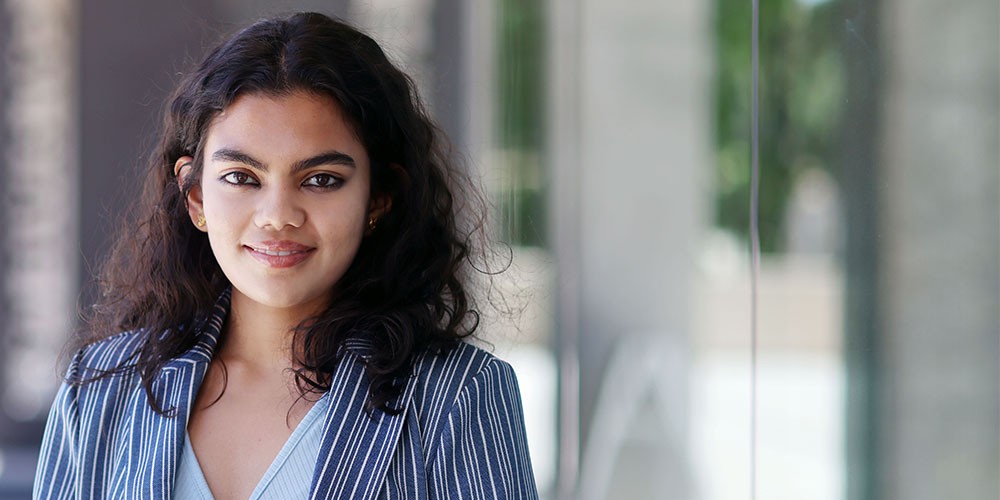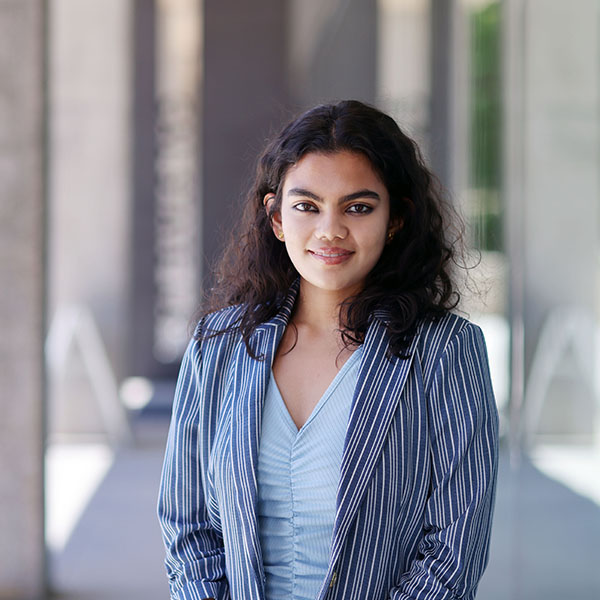 EEP Participant
Nikita Mishra, a 17-year-old Cal State LA biochemistry graduate, was one of the youngest graduates in the university's Class of 2022.
Contact Us
Early Entrance Program
Kidogo Kennedy, Ed.D., Director
323-343-2287