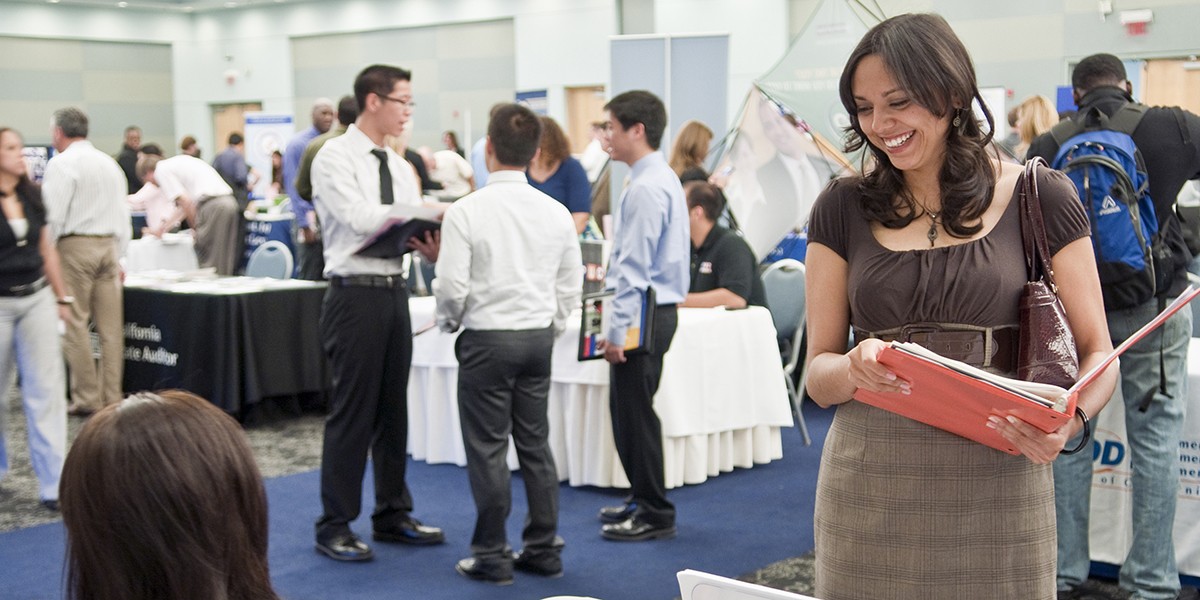 We develop meaningful and collaborative partnerships with employers to provide experiential learning opportunities and employment pathways for students and recent graduates.
Post Opportunities
We use Handshake to provide students with internships and jobs.
Post Project-Based Opportunities
We use Parker Dewey to provide students with paid, project-based opportunities called micro-internships.
To learn more about micro-internships, email [email protected].
Engage with Our Students
Employers seeking interns and part-time hires may schedule outreach dates through our office. We will coordinate a location that is convenient for students and available on the campus schedule.
Students attend information sessions for career exploration and decision-making. We encourage students to attend to learn about: 
Your organization's mission, values and work culture
What it's like to work there/day-in-the-life
Which career pathways are available within the organization
Ways to have career conversations with staff
How to successfully apply. 
Host a one hour session to build your brand visibility and help Golden Eagles learn about what it's like to join your team.
Panelist or Presenter
Contribute to the professional development of students and increase your brand visibility on campus by presenting an educational topic such as industry trends, career readiness competencies, professionalism or what it takes to be a great employee. Serve as a panelist or host a workshop with us.
Campus Community Referrals
Student organizations and faculty also welcome industry speakers. We can make introductions to faculty for a classroom presentation and student organizations for student-sponsored events.
Career conversations provide valuable opportunities for students to learn about careers and build their professional networks.
Participate in a campus career exploration event or host office hours to offer a career conversation for students who pursue a similar major or are interested in your role and organization.
Students value your feedback on their job search documents and skills, including the résumé, cover letters, career portfolio, online profiles and interview skills. 
Volunteer for a résumé review session, mock interview program, or host office hours to help students increase their career prospects while increasing your brand visibility. 
We can help you coordinate interviews with students, including collecting applications, scheduling candidate interviews and providing an interview location that is convenient for students. 
We offer bi-annual career fairs, typically occurring in September and March. Our career fairs provide opportunities across a wide range of industries that reflect our students' diverse academic and career interests. Employers are welcomed to attend by invitation. 
To learn more about our services and discuss strategies for recruiting Golden Eagles, email [email protected].