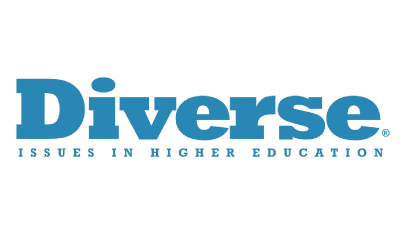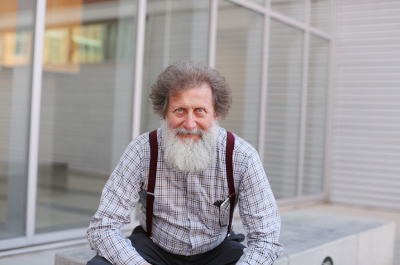 Riccardo DeSalvo (Physics and Astronomy) is a member of LIGO Scientific and Virgo Scientific Collaborations, which operate three gravitational wave observatories worldwide. (LIGO stands for Laser Interferometer Gravitational-Wave Observatory.) For the first time in history, gravitational waves from inspiralling black holes have been detected by the LSC/LVC team, thus confirming Einstein's General Relativity and opening the new field of Gravitational Wave Astronomy. The announcement was made at The National Press Club in Washington, DC on Feb. 11, 2016. Cal State LA graduate students Lamar Glover and Greta Odea are also working with the team on this innovative research.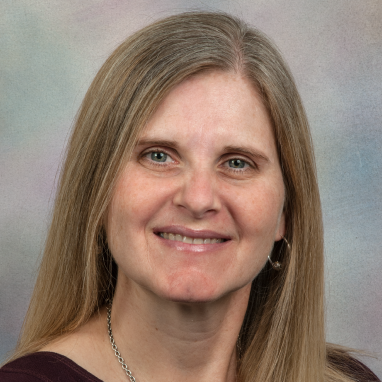 Denise Herz and Carly Dierkhising (Criminal Justice and Criminalistics), co-principal investigators, received a $750,000 grant from the U.S. Department of Justice to develop a Dual System Youth Design Study in collaboration with Georgetown University and other academic institutions and jurisdictions. Professor Herz, pictured above, also received a $959,927 grant from the City of Los Angeles for research on gang reduction and youth development.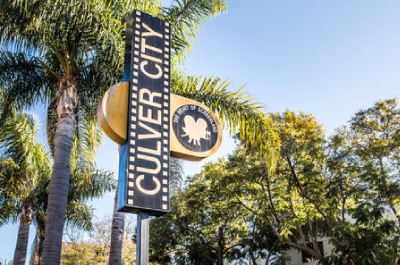 Janet Hoult (Emerita, Educational Foundations and Interdivisional Studies) was appointed as the first Honorary Artist Laureate for Poetry in Culver City, CA, Oct. 2015.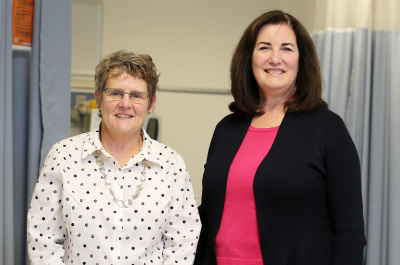 Lorie Judson and Jane Hook (Nursing), co-principal investigators, received a $685,000 grant from L.K. Whittier Foundation for the University's School of Nursing to support classroom education and innovative clinical instruction, fall 2015.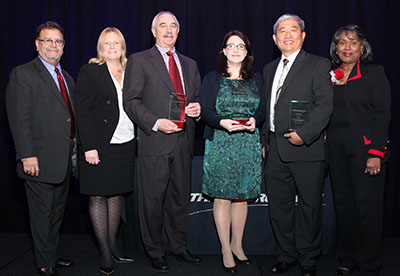 Paul Liu (Technology) received the Northrop Grumman Corporation's 2015 World Class Team Special Recognition Award for outstanding performance and support of Northrop Grumman programs. The award was presented in National Harbor, MD, Dec. 9-10, 2015. Liu is pictured second from the right.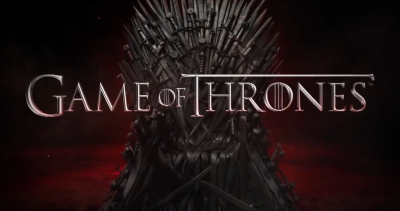 Jane McKeever (TV, Film and Media Studies), co-owner of HF2 Productions: Happy Feet Foley, received a Golden Globe nomination in the category of "Best Television Series -- Drama" for the HBO series, Game of Thrones, Jan. 2016.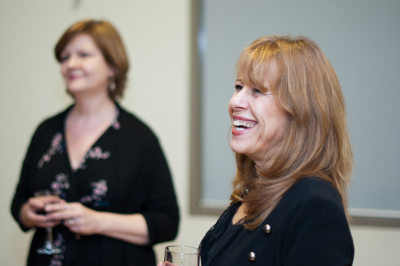 Lauri Ramey (English) was appointed as a government visiting professor at Central China Normal University, where she taught a four-week Ph.D. course titled "Poetry as Difference," Dec. 2015. She also served as a guest professor at Yunnan Normal University, where she delivered a series of three lectures on African American poetry, led a graduate student seminar, and judged a poetry contest, Dec. 6-10, 2015.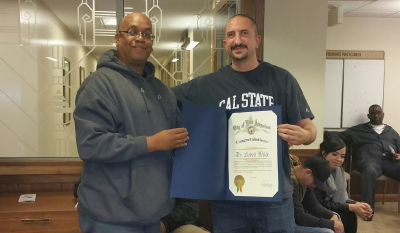 Robert Weide (Sociology), pictured to the right, was honored with a certificate of appreciation from the City of Los Angeles for his work at the weekly gang intervention meeting for the Southern California Cease Fire Committee in South Los Angeles, CA, July 29, 2015.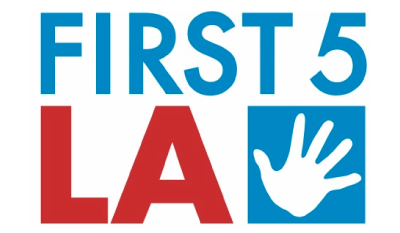 Marlene Zepeda (Emerita, Child and Family Studies) was appointed by Los Angeles First District Supervisor Hilda L. Solis to represent Supervisorial District 1 on the Los Angeles, First Five Commission, 2016. First 5 LA is a leading early childhood advocacy organization working collaboratively across L.A. County. First 5 LA strengthens families, communities, and systems of services, so all children in L.A. County enter kindergarten ready to succeed in school and life.