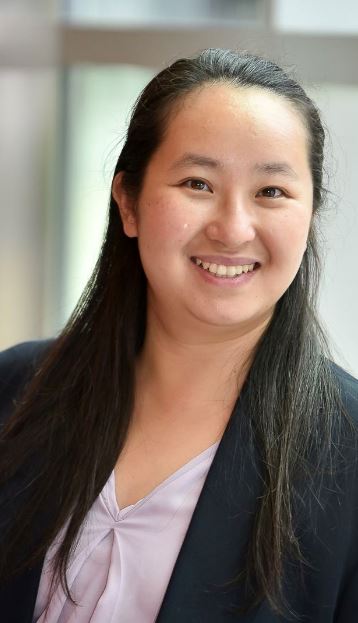 College of Business and Economics
Dr. Yuanyuan Li is an Assistant Professor of International Business and Marketing at California State University, Los Angeles. She has an Economics background and earned her Ph.D. in International Business from Rutgers, the State University of New Jersey. She teaches Introduction to International Business and Contemporary Issues in Global Business. Her research focuses on foreign direct investment (FDI) motives and location choices of emerging market multinational enterprises. She has published in several peer-reviewed journals such as the Multinational Business Review and Small Business Economics. In addition, her work has received several best paper nominations such as UNCTAD-AIB Award for Research on Investment and Development, and the Journal of Industrial Business and Economics prize for the best paper in International Trade and Industrial Organization in International Business at the European International Business Academy (EIBA) Annual Conference. She is also a Fulbright GPA scholar in South Africa summer 2023.
---
TEACHING INTERESTS
Global Business Environment (MBA)
Introduction to International Business
Contemporary Issues in Global Business
Business Policy and Strategy
International Entrepreneurship
---
PUBLICATIONS 
Refereed Journal Articles
Li, Y. (2023). Impacts of the Belt and Road Initiative on regional outward FDI from China based on evidence from 2000 to 2015. ZFW–Advances in Economic Geography, 67(1), 20-32.
Gilbert, B. A., Velez-Calle, A., Li, Y., & Crews, M. I. (2020). Micro-Foundations Of Technology Cluster Emergence: Evidence From Johannesburg, South Africa And Medellin, Colombia. Journal of Developmental Entrepreneurship, 25(04), 2050027.
Li, Y. & Cantwell, J. (2021). Rapid FDI of emerging-market firms: foreign participation and leapfrogging in the establishment chain. Transnational Corporations, 28(1): 51-78.
Gilbert, B. A., Li, Y., Velez-Calle, A., & Crews, M. (2020). A Theoretical Model of Values and Behaviors that Shape Technology Region Emergence in Developing Contexts. Small Business Economics, 55: 179-191.
Chen, V., Li, Y., & Hambright, S. (2016). Regulatory Institutions and Chinese Outward FDI: an empirical review. Multinational Business Review, 24(4), 302-333.
Book Chapters
Li, Y. (2020). FDI Facilitating Sustainable Development in and out of an Emerging Market In S.H. Park, M. A. Gonzalez-Perez, & D. Floriani (Eds), Business 2025: Sustainability and digital transformation (pp.335-354). New York, NY: Palgrave Macmillan.
Kavoossi, M. & Li, Y. (2016). Volkswagen AG in China: Embedded in the Dragon. In J. K. Johansson & M.T. Furick (Eds.), The New Global Marketing: Local Adaptation for Sustainability and Profit (pp.594-602). San Diego, CA: Cognella Academic Publishing.
---

EDUCATIONAL BACKGROUND
Ph.D., International Business, Rutgers University
M.S., International Trade, Jinan University
B.S., International Economics and Trade, Guangdong University of Foreign Studies