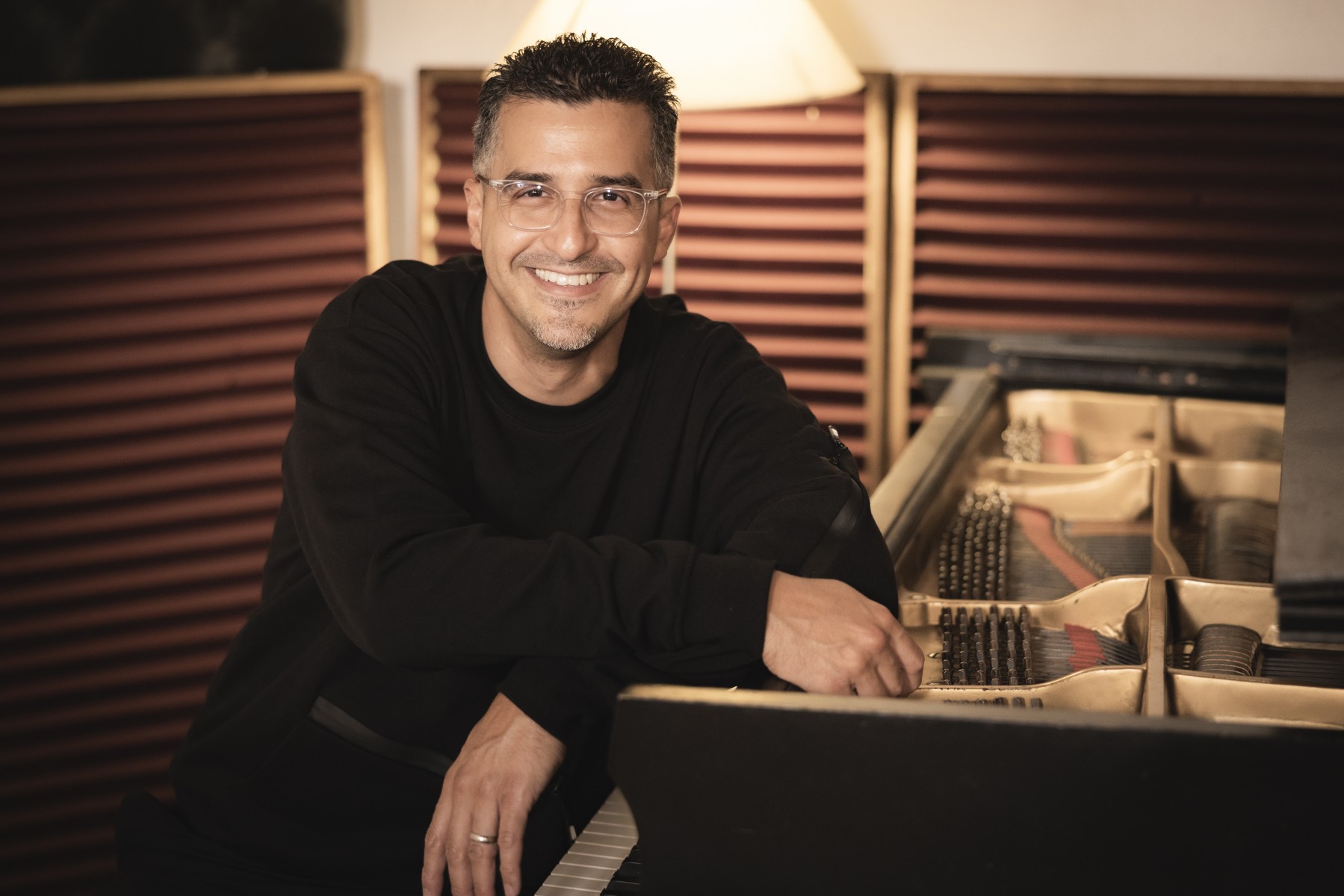 College of Arts and Letters
Office Location MUS
Uziel Colón is a pianist, arranger, and composer whose remarkable talent has earned him a well-established name as a prominent musician in the music industry. Throughout the years, his passion for music has driven him to reach new heights in his musical career, giving him the opportunity to perform with many great names including renowned percussionist Eguie Castrillo, legendary vibraphonist Victor Mendoza, percussionists Giovanni Hidalgo and Marc Quiñones, trumpet players Greg Hopkins and Humberto Ramirez, and accomplished bassists Oscar Stagnaro, Oskar Cartaya, and Abraham Laboriel. In addition, he has had one-off opportunities to perform with Latin superstars Juan Luis Guerra, Ruben Blades, and also the late drummer John Blackwell, and singer Chaka Khan. 
Uziel was recruited by the Berklee College Summer Program in Puerto Rico and was offered a scholarship to study at Berklee College of Music, where he went on to earn a Bachelor of Music in Composition. While developing sharp classical abilities, Uziel became strongly influenced by the prevailing jazz scene, and works by Chucho Valdés, Michel Camilo, Chick Corea, Keith Jarrett and Herbie Hancock impacted his repertoire, thus unlocking new ideas into his work. This took him to take jazz piano and composition lessons with the legendary Charlie Banacos. 
Later on in his musical career, Uziel began working with Conga Master and Berklee Professor Eguie Castrillo and his Big Band. Highlighted performances with this band include the Heineken JazzFest and the International JazzFest in Puerto Rico, and the Beantown Jazz Festival in Boston, among other festivals in the East Coast Area. Also, as a member of other bands, Uziel has had the opportunity to perform at the Madajazzcar Jazz Fest in Madagascar, Africa as well as other countries in Latin America and Asia.  
After relocating to Los Angeles, California, Uziel pursued a Jazz Studies degree at CalArts and was highly influenced by Charlie Haden and Wadada Leo Smith. He then transferred to CalState, Los Angeles where he completed a Master in Commercial Music. While pursuing his degree, he worked with the Spanish-language television network, Telemundo, where he wrote and co-produced music for current telenovelas that were airing. At the same time, he authored a monthly piano technique column for the most important Latin American music magazine of its time, MusicoPro. 
More recently as a Sr. Project Manager for the Recording Academy (GRAMMYs) for the past 5 years, Uziel has had the opportunity to foster and grow a vast network of professional relationships within the music industry, specifically in the TV/Film community. These relationships have allowed him to properly manage, create and administer committees comprised of top-level producers, label executives, and artists to review annual entries and yearly processes. 
Similarly, during his previous position at the Latin Recording Academy (LATIN GRAMMYS) for 7 years, Uziel connected with peers in the Latin Music world in a broader sense due to a wider net of categories and sub-categories within the yearly awards season. As a result, Uziel built a system of colleagues with specific backgrounds in various styles of music from Latin America, Spain, Portugal, and the United States inspired by Latin American, Spanish, and Portuguese music genres. 
As an educator, Uziel has been teaching music performance and theory since his late teenage years. Currently, he works as an Assistant Professor at Cal State University, Los Angeles, where he directs the Afro-Latin Music Program. 
Other career highlights include over 20 years of professional music experience concentrated on producing, arranging, composing, performing, and leading bands in various music genres including Afro-Latin, Jazz, Gospel, Pop, and Rock, among others. 
Additional Website: https://www.uzcmusic.com