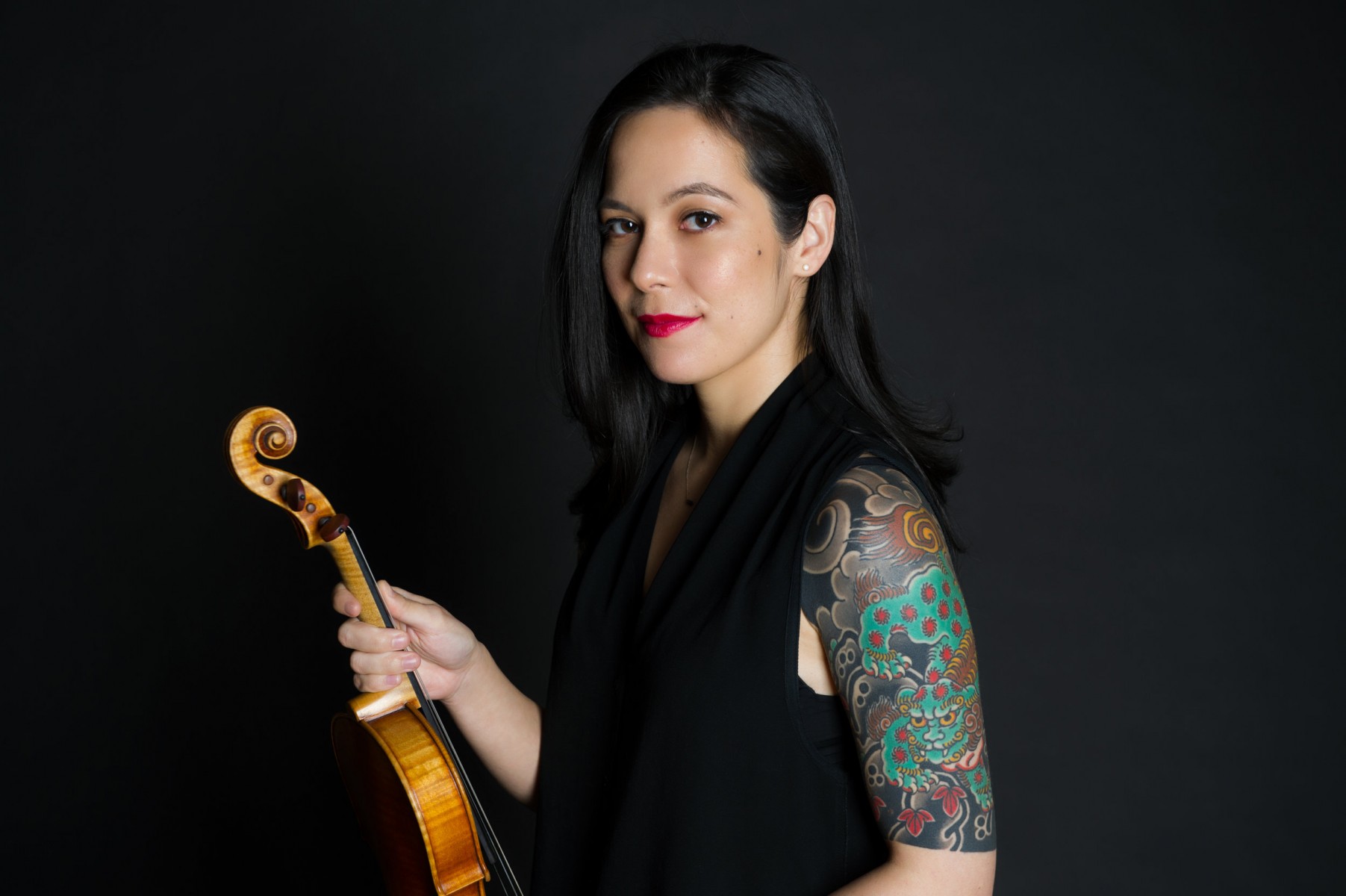 College of Arts and Letters
Office Location MUS132
About
Dr. Patti Kilroy (she/her) is an Assistant Professor in Strings and Music Education in Cal State LA's Department of Music. She coordinates the strings area for the Department.
If you are a string player and interested in majoring in music at Cal State LA, contact her today to schedule a sample lesson!
If you are a Cal State LA student or community member interested in playing in Orchestra, contact her for more details about enrollment.
---
Teaching
MUS 1500 - Music in World Cultures
MUS 3121 - String Methods
MUS 4329 - Orchestra
MUS 4740 - History and Literature of Chamber Music
MUS 4859 - Chamber Music
MUS 5000 - Research Techniques in Music
MUS 5680 - Performance Seminar
Applied Violin and Viola (several course listings)
Research Interests
String Pedagogy - Violin/Viola, Eclectic Styles, Technology in Strings Pedagogy, Suzuki Method
Electroacoustic Music Performance Practice
Music of Filipino and Fil-Am Composers and Performers
Violin and Viola Performance Practice
Posthumanism in Music
Biography
Violinist, educator, and recording artist Patti Kilroy is a uniquely modern-minded musician, most known for her stylistic versatility and her work with technology and violin extended techniques. In addition to premiering over one hundred new musical works, she has shared the stage with artists including Björk, Eartheater, Jonny Greenwood from Radiohead, John Cale from the Velvet Underground, and Afro-Peruvian singer Eva Ayllón. Praised for her "intensely focused" playing by The New York Times, she uses both her extensive performance résumé and experience with music running the stylistic gamut as tools in her work as an Assistant Professor in Strings in Music Education at California State University, Los Angeles (Cal State LA), and as music faculty at Los Angeles County High School for the Arts (LACHSA).
In premiering such an extensive oeuvre of music, Dr. Kilroy possesses a rare command of extended techniques and modern performance practices, in particular with looping, live processing electronics, and prepared violin. Her programming and curatorial approaches strive to include composers and musicians who represent a range of musical styles, and also composers who are female, nonbinary, trans, and of color. She not only performs contemporary music as soloist, but also from within a wide-ranging list of music groups, including contemporary ensembles Alarm Will Sound, Wavefield Ensemble, and Hotel Elefant. Other genres round out her musical expertise, as she appears in groups such as the remote recording collective Unison Orchestra, avant-rock Burning City Orchestra, metal string quartet seven)suns, disco band Escort, and the indie band OWEL.
Dr. Kilroy can be heard on over a dozen studio albums dating back to 2011, including Björk's Vulnicura Live, the score to Lovecraft Country, and Yoko Ono's Warzone. A globally traveled artist, her career has taken her to Carnegie Hall, the Sydney Opera House, the Central Conservatory in Beijing, Muziekgebouw a'ant Ij in Amsterdam, the Etihad Towers in Abu Dhabi, and a number of New York City's most prominent music venues. This broad experience as a performer is incorporated into Dr. Kilroy's work as an educator and scholar. As an educator, she creates inclusive curricula that honor each student's unique experiences and interests, in both one-on-one study and in classroom settings. In addition to conducting traditional ensemble coaching and masterclasses, she enjoys guiding students in improvisation and creative activities. She has presented and published on these topics for the American String Teachers Association (ASTA) National Conference, the California All State Music Education Conference (CASMEC), and as a clinician at high schools and colleges around the United States.
Originally from the Miami area, Patti Kilroy is currently based in Los Angeles, California. She is a recipient of the Ph.D. in Violin Performance at NYU Steinhardt, where she studied violin with Naoko Tanaka and wrote her dissertation with the help of her advisor, pianist Marilyn Nonken. She has given numerous presentations across the United States on her research, speaking on topics ranging from jobs in academia to phasing and looping to performing with pre-recorded media. Her research focuses on developing terminology and frameworks to describe new performance practices in music with live processing electronics, and on creating low-stakes opportunities for string players to explore new styles, improvisation, and technology. To learn more, visit pattikilroy.com.
Additional Website
http://pattikilroy.com