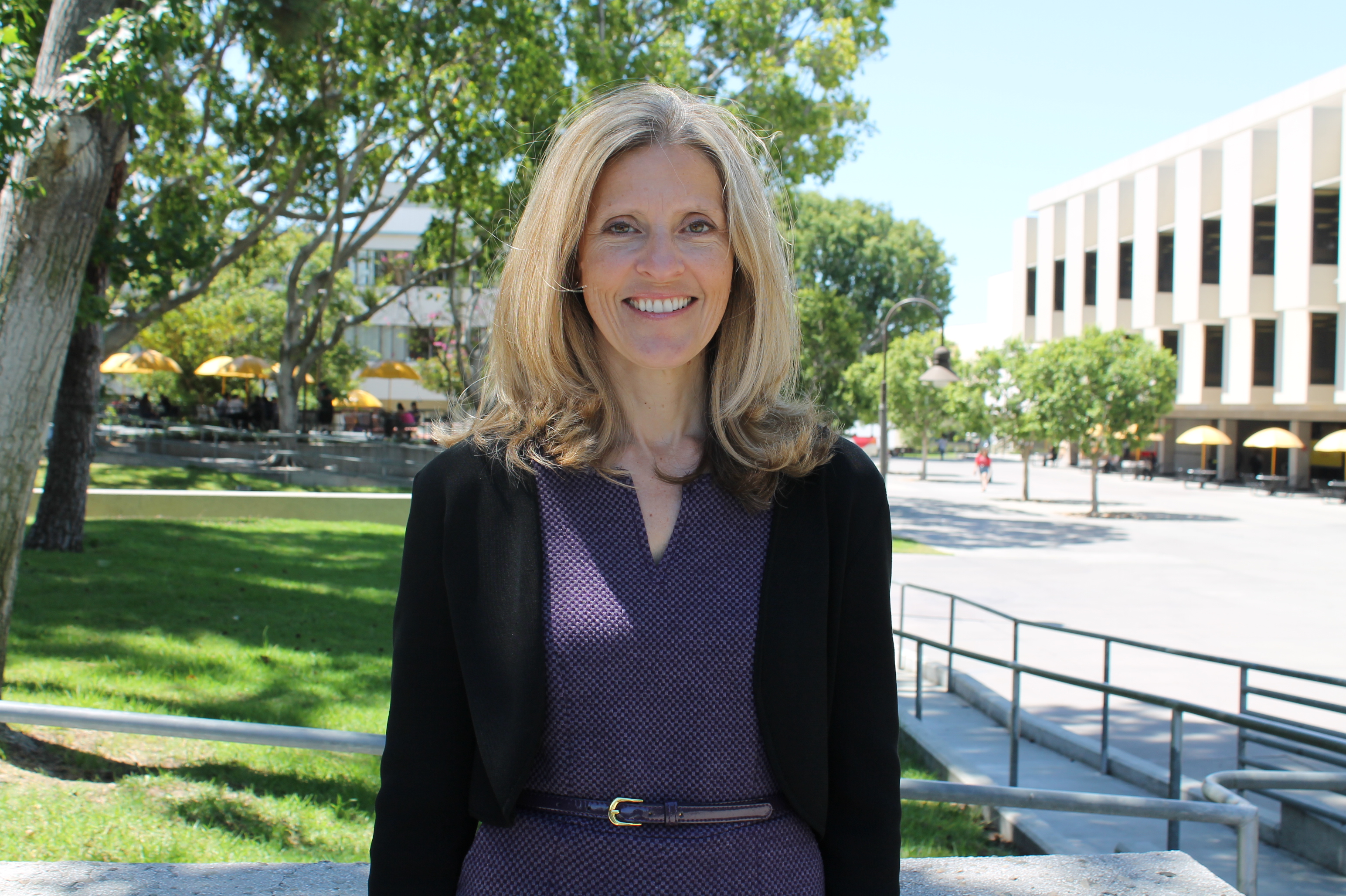 College of Health & Human Services
Department of Child & Family Studies
Office Location ETA504
INTRODUCTION
I joined the Department of Child and Family Studies in Fall, 2008. I am a Developmental Psychologist who has devoted my research career to conducting research that can help inform policy and practice to improve the environments in which young children develop. I was a Research Scientist at Columbia University's National Center for Children and Families from 1996-2002, and Research Scientist at the UCLA Center for Improving Child Care Quality from 2002 to 2009. On campus I am actively involved with the Honors College (as a faculty member and member of the Steering Committee), and in the community I am involved with the Los Angeles County Early Childhood Education Workforce Consortium, a group involved in a large number of local initiatives to increase the education, training, and quality of the professionals working with young children in LA county.
---
TEACHING INTERESTS
My teaching practices reflect my belief that students learn best when they have the opportunity to make connections between the material to be learned and their own experiences or the applications that can be made in the real world. Students should learn how to interpret research to form their own conclusions about what influences children's development. My teaching interests include Child Development, Social Development, Early Childhood Education, Parenting, and Research Methods in Child Development. In the Department of Child and Family Studies I have taught across the curriculum, from the introductory class in child development through the senior seminar and graduate courses. I have also taught in the Honors College the first-year course Introduction to Higher Education.
---
RESEARCH
I was the Co-PI on the Los Angeles: Exploring Children's Early Learning Settings (LA ExCELS) study. In this longitudinal study, young children from low income families in Los Angeles County were followed from age 3 through the end of kindergarten to document their varied pre-kindergarten experiences and their development of school readiness skills. This study incorporated preschool observations, parent interviews, and child assessments to provide an in-depth look at influences on development. A large number of Spanish-speaking families participated in the study, allowing for exploration of development and experiences of English Language Learning children. I was also a member of the Early Head Start Research Consortium, a group of researchers from across the nation who conducted a randomized longitudinal study of the impacts of participating in the Early Head Start program. My general research interests focus on exploring the influence of several different contextual features on children's development, including poverty, parenting, child care, school experiences, and dual language development.
---
PUBLICATIONS AND PRESENTATIONS
| Title | Date |
| --- | --- |
| Observation and interview methodology in ethnically diverse contexts: Methods and measurement of the contexts of early childhood development. In K. E. Sanders and A. Wishard Guerra (Eds.) The culture of child care: Attachment, peers, and quality in diverse communities. Oxford University Press. | 2016 |
| Development of infants and toddlers who are dual language learners. Working paper #2. Center for Early Care and Education Research-Dual Language Learners (CECER-DLL). Chapel Hill: The University of North Carolina, Frank Porter Graham Child Development Institute. http://cecerdll.fpg.unc.edu/sites/cecerdll.fpg.unc.edu/files/imce/documents/%233016_Working-Paper%232.pdf | 2014 |
| Exploring cumulative risk and family literacy practices in low-income Latino families. Early Education and Development | 2014 |
| Mother-child interactions in Early Head Start: Age and ethnic differences in low-income dyads. Parenting: Science and Practice | 2103 |
| The preschool instructional context and child-teacher relationships. Early Education and Development | 2013 |
| Activity settings and daily routines in preschool classrooms: Diverse experiences in early learning settings for low-income children. Early Childhood Research Quarterly |   |
---
EDUCATIONAL BACKGROUND
Ph.D. Psychology
University of Michigan, Ann Arbor, Michigan
A.B. Cognitive Science and A.B Psychology
Brown University, Providence, Rhode Island