Friday, February 23, 2018 - 5:00pm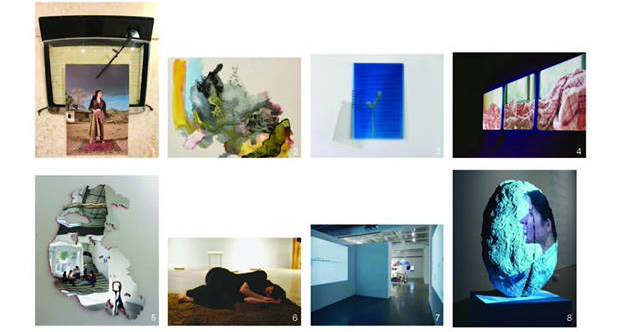 The Cal State LA Fine Arts Gallery hosts the 2018 CAA's MFA Exhibition "Sustainability and Public Good" from January 25th to February 24th of 2018. The exhibition includes the current MFA students' work from 11 different MFA programs in northern and southern California. 20 MFA students were carefully selected by 5 invited eminent Los Angeles Galleries (Corrina Peipon, The Pit & The Pit II, Eden Phair, HONOR FRASER, HK Zamani, PØST, Mary Leigh Cherry, Cherry and Martin, Peter Mendenhall, Peter Mendenhall Gallery) and curated by Mika Cho and Kim Abeles. College Art Association (CAA) is one of the largest association nationally and internationally for Art, Art History and studio arts professionals, and promotes the highest levels of creativity and scholarship in the practice, teaching, and interpretation of the arts.
The upcoming annual CAA conference in Los Angeles is from February 21 - 24, and expects 5000+ attendees from not only all over the US but the overseas as well. The reception is set on Friday the 23rd, which will be one of four major receptions for the conference including those held at Hauser & Wirth, the Getty, and LACMA. 

Reception is free and open to the public. 
View Calendar