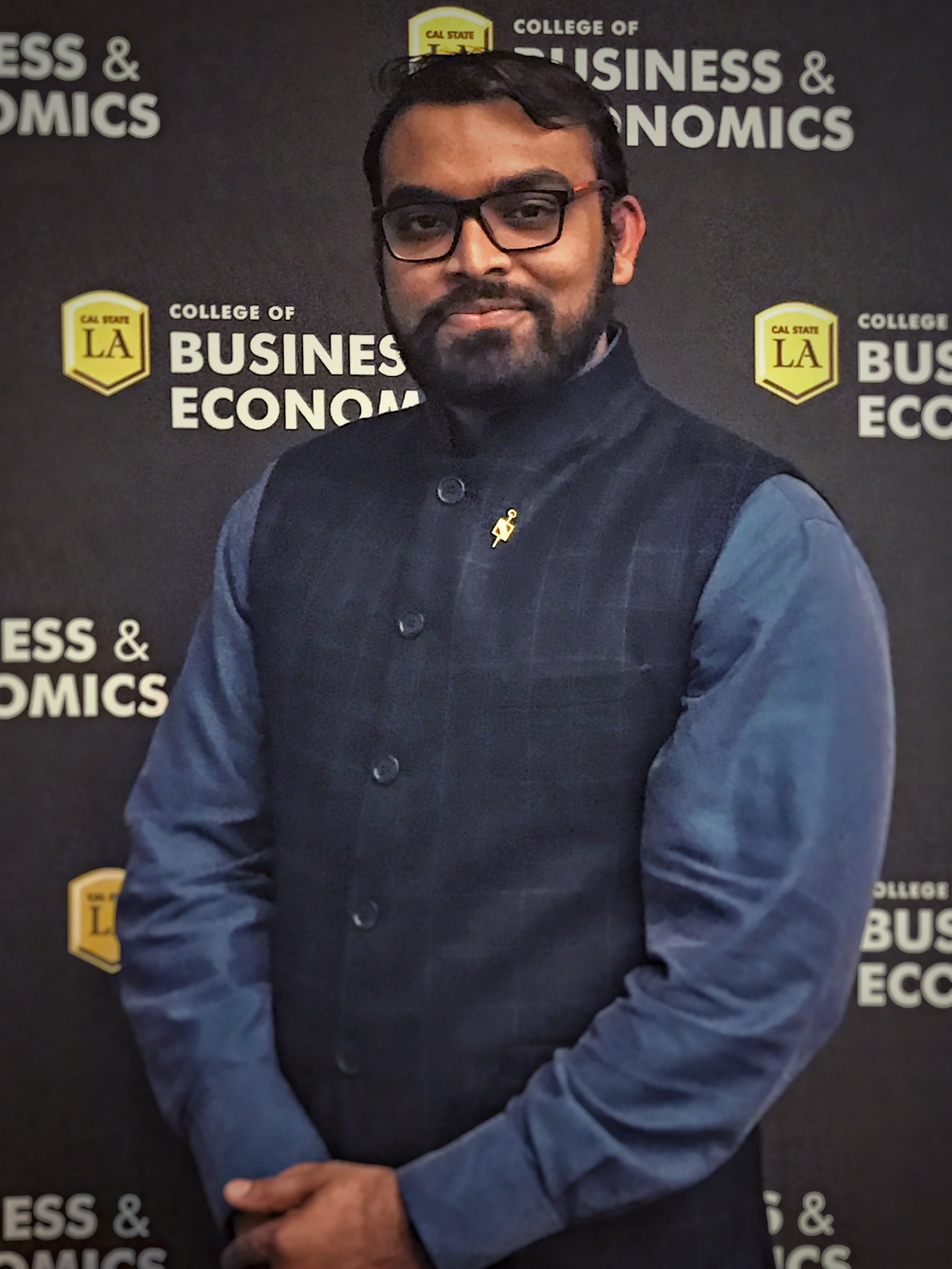 CBE MBA/MSHCM Grad Student Neel Patel won the $3,000 Health Information Management Systems Society (HIMSS) Scholarship in June 2018! The HIMSS is the Health Information Management Systems Society, the premier national professional organization for healthcare information managers.
Neel is the second Cal State LA student to receive the HIMSS Scholarship in University history. A special thank you to Thao Tran and Professor Barrington Hunt. Thao Tran, Chair of Academic Alliance Community for HIMSS, has been a guest speaker in Professor Hunt's class introducing students to the professional benefits of HIMSS since 2011, and Professor Hunt helped Neel throughout the process.
Neel also recently distinguished himself and honored Cal State LA as a valiant member of our victorious MSHCM ACHE College Bowl Team 2018.