DSC
HISTORY
Welcome to Delta Sigma Chi co-ed Fraternity Incorporated, Epsilon chapter. Here you can find information about our Fraternity and Chapter.
Delta Sigma Chi (DSC) was founded at California State University Long Beach (CSULB), in 1987 by nine Latino men whose intentions were to create an organization for Latinos on campus. Since then, Delta Sigma Chi, has become one of the most diverse Fraternities in its region. Since 1987 we have expanded from our Alpha Chapter (CSULB) to four other Universities in Southern California.  The Chapter name and Universities are listed as the following:
Alpha Chapter-California State University Long Beach (CSULB)
Beta Chapter- California State University San Bernardino (CSULB)
Gamma Chapter-California State University Fullerton (CSUF)
Delta Chapter-University of California Riverside (UCR)
Epsilon Chapter-California State University Los Angeles (CSULA)
Epsilon Chapter at CSULA was officially recognized as the fifth chapter by Delta Sigma Chi on May 6th, 2006. Since then, The Coed-Fraternity has been attracting a diverse group of students who's primary goal is to focus on their education and to become part of the great family of brothers and sisters.  The Organization that has been widely known for its academic excellence, community service, multiculturalism, and Brotherhood & Sisterhood, has arrived to your campus.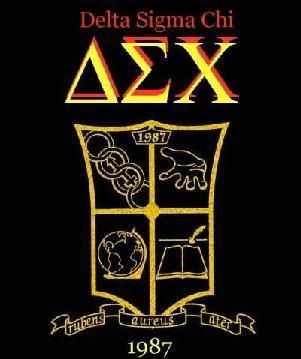 ACADEMICS
The reason why Delta Sigma Chi was founded was to create a support group to help college students stay and graduate college. Before anything we are college students and here to help each other. In DSC you can always find academic advise from a Brother or Sister who already took that class you are taking or even borrow books. We have mandatory library hours to make sure we stay on top of our academic responsibilities.
BROTHERHOOD & SISTERHOOD
We pride ourselves on being "One Fraternity, One Family". DSC will give you the best experience of what it is like to work in the real world. Reality is we all have to work together, this world is not comprised of males or females only. In the real world you work with men and women, there is no better way to gain that experience than to get it here at first hand. Together we can accomplish great things, though DSC you have the opportunity to build networks, social outlets and much more!
Community Service
One of our pillars is community service, without giving back to those who once gave for/to us we would not be the successful and prideful Fraternity we are today. We enjoy participating and creating community service events. We participate in events that will better our Campus, and Community. Some events include, park/beach/campus clean ups, Diabetes Walk, AIDS Walk, L.A. Marathon, Beautification Projects.
Multiculturalism
 Since DSC expanded to CSULA, our diversity has grown. We are a Latino based organization, but welcome anyone from any background to join our family. Latinos are not the only students who need a support group, DSC is here for every college student seeking success!